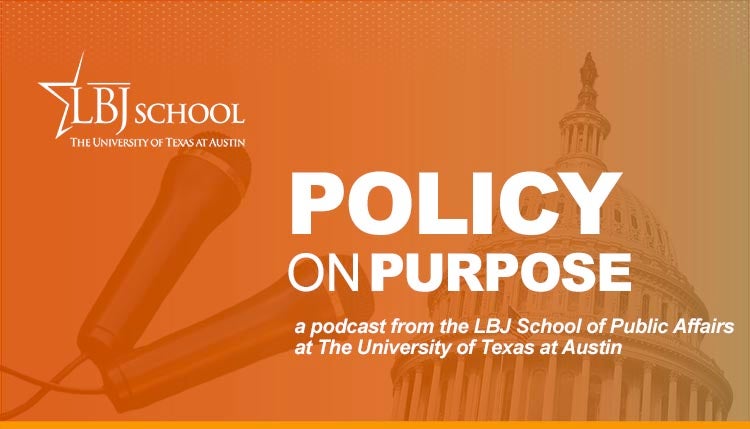 The LBJ School's podcast, "Policy on Purpose," takes listeners behind the scenes of policy with the people who help shape it. Host Angela Evans, dean of the LBJ School, dives into real-world and timely policy topics with leading experts from the school and the policy world at large.
Listen and subscribe:
The LBJ School has always been at the forefront of the policy issues impacting our country, and COVID-19 offers a real-time opportunity not only for our students, but also for the public to see how policy is shaped, implemented and evaluated.
Since we have not been able to record "Policy on Purpose" during the COVID-19 pandemic, LBJ scholars have created a one-of-a-kind program about the COVID-19 pandemic with the virtual series LBJ In the Arena. Sessions have focused on critical issues including restarting cities, jails and prisons, the Federal Emergency Management Agency (FEMA), the economic crisis, energy markets, modeling the spread of the virus, implementing economic recovery, the race for a vaccine, refugees, food insecurity, broadband in the U.S., and election security. Learn more.