Capitol skyline
Build skills, expand opportunities.
From leadership and executive development programs, to technical skills-building trainings and executive coaching to full-service planning for conferences and educational events, the Office of Professional Development can help you meet the specific needs of your group. Please contact us to schedule a time to discuss the results you want and how we might assist you and your organization.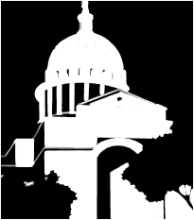 Offering practical leadership and management training/development, keynotes, conference presentations, facilitation and executive coaching.
Find additional resources and job links for current LBJ School students and employers.