LBJ School faculty member Pat Wong writes on the wall for students
Discover real-world expertise and innovative research.
Cutting-edge research faculty members and leading policy practitioners enliven our classrooms and teach critical skills essential to students' future careers.
LBJ Professors Answer: Why LBJ? Why Now?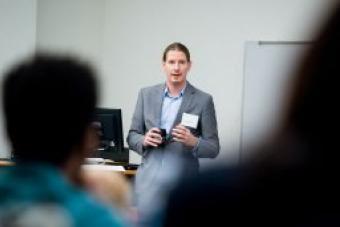 Sought-after experts with open doors
Some of the most distinguished scholars and practitioners in their fields, our faculty members inspire students with new and imaginative approaches to policy analysis and engagement—both in and out of the classroom. They are readily accessible to students and research collaborators.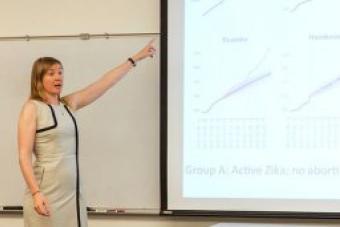 Cutting-edge research that changes lives
Our faculty members bring the latest research and analysis methods and substantive policy findings directly into the classroom. Students benefit from this hands-on expertise while also playing a central role in conducting research and co-authoring publications.