Rudy Metayer speaks at EMPL event
Executive Master of Public Leadership
12-month program for working professionals focused on public and nonprofit leadership
For Leaders. By Leaders. The LBJ School's Executive Master of Public Leadership prepares nonprofit and public professionals for senior leadership. Learn to lead organizations and people through substantial in-person coursework, interaction with high-performing leaders and simulations. 
Sign up to receive updates on how to apply
Preparing you to lead
Hit the ground running with skills in:
Public leadership
Value-driven decision making
Inclusive organizational development
Strategic Communications
Personal Brand Development
Negotiation
Crisis Management
Financial Management
Data Analytics
Policymaking
Nearly 70% of EMPL graduates said they had been promoted since starting the program (2022 EMPL Survey)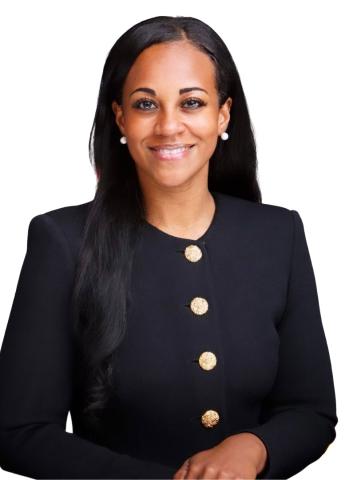 "The LBJ School gave me something beyond academia. It redefined my trajectory of professional development while refining my purpose for serving others."

Erica Davis, EMPL '20
Harris County School Board Trustee

 
Why LBJ?
Compatible with full time work
Immediate real-world application
12-month, in-person program
Personalized leadership plan
Ranked high for quality and cost
Small class size
Mentorship pairing
Powerful alumni network
"The EMPL program has been invaluable. It gave me the skills that launched me into senior management, and I continue to use what I learned in EMPL on a daily basis." (2022 EMPL Survey)
Attend an Information Session
We have several upcoming information sessions to help you determine if EMPL is right for you. Meet the program director, network with alumni, learn more about the curriculum, and find out how to apply.
| | | | |
| --- | --- | --- | --- |
| In-Person Information Session | January 11, 2023 | 5:30-6:30 p.m. CT | Register |
| Online Information Session | January 17, 2023 | 12:00-1:00 p.m. CT | Register |
| In-Person Information Session | February 16, 2023 | 5:30-6:30 p.m. CT | Register |
| Online Information Session | February 21, 2023 | 12:00-1:00 p.m. CT | Register |
| In-Person Information Session | March 7, 2023 | 5:30-6:30 p.m. CT | Register |
| Online Information Session | March 23, 2023 | 12:00-1:00 p.m. CT | Register |
| In-Person Information Session | April 12, 2023 | 5:30-6:30 p.m. CT | Register |
| Online Information Session | April 18, 2023 | 12:00-1:00 p.m. CT | Register |
| In-Person Information Session | May 11, 2023 | 5:30-6:30 p.m. CT | Register |
| Online Information Session | May 18, 2023 | 12:00-1:00 p.m. CT | Register |
| In-Person Information Session | June 15, 2023 | 5:30-6:30 p.m. CT | Register |
| Online Information Session | June 20, 2023 | 12:00-1:00 p.m. CT | Register |
| In-Person Information Session | July 20, 2023 | 5:30-6:30 p.m. CT | Register |
| Online Information Session | July 25, 2023 | 12:00-1:00 p.m. CT | Register |