Sherri Greenberg with students
Join us. Leave ready to engage, lead and get it done.
Location matters. Get to the core of policy challenges and craft solutions at the only policy school connected to a Tier I research university, a presidential library and a state capital, due north of the longest foreign border in the U.S.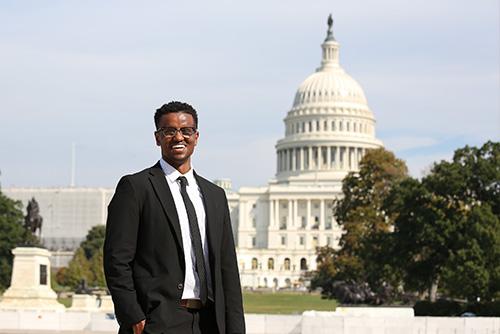 This unique 15-month track within the MPAff and MGPS programs is designed to train future leaders for careers in the domestic or international policy arenas in Washington, DC. The program aims to better prepare students for the unique DC policy environment and transition them into the workforce a full semester earlier than traditional public policy programs—with a graduation in December of their second year of studies, rather than the following May.

The LBJ School's Executive Master in Public Leadership prepares nonprofit and public professionals for senior leadership. Learn to lead organizations and people through substantial in-person coursework, interaction with high-performing leaders and simulations. 
Connect With Us
---
Office of Student Affairs and Admissions
Location
SRH 3.104
Phone
512-471-4292