Sherri Greenberg with students
You have your why. We'll give you the how.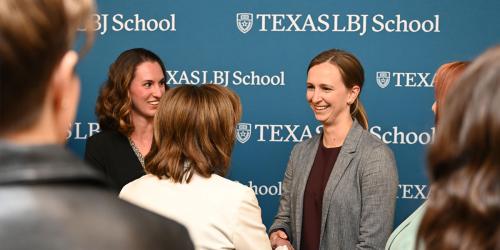 Tackle the greatest challenges of our time with efficient, constructive, and sustainable solutions. The Master of Public Affairs is a leading public affairs program that merges fundamentals with philosophy—preparing students to make an immediate impact in the world.
Readiness to transform the world. The Master of Global Policy Studies is a degree program designed for leadership in a globalized world, offering an interdisciplinary command of international policymaking.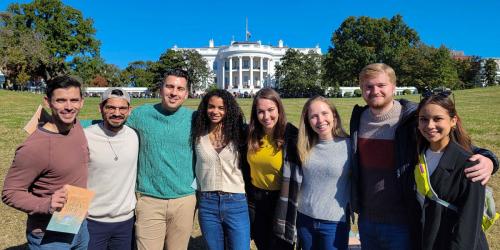 This unique 15-month track within the MPAff and MGPS programs is designed to train future leaders for careers in the domestic or international policy arenas in Washington, DC. The program aims to better prepare students for the unique DC policy environment and transition them into the workforce a full semester earlier than traditional public policy programs—with a graduation in December of their second year of studies, rather than the following May.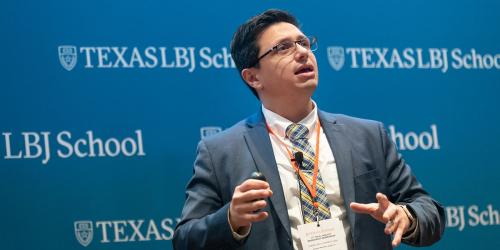 Research to change the world: crafting evidence-based policy solutions for the greatest challenges of our time. The PhD in Public Policy is a flexible, multidisciplinary curriculum–emphasizing strong faculty mentorship alongside rigorous analytical and professional training–intended to bridge the gap between academic scholarship and real-world policy impact.
Why Choose the LBJ School at UT Austin
Connect With Us
---
Office of Student Affairs and Admissions
Location
SRH 3.104
Phone
512-471-4292