Governor's Center for Management Development at the LBJ School of Public Affairs
Level up your leadership.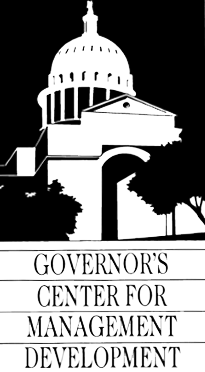 We provide leadership and organizational development services to thousands of managers and leaders each year.
Our mission is to improve organizational effectiveness through the development of leaders and organizations. Program participants come from all levels of government in the United States as well as internationally. We believe it is critical to define the skills, knowledge, abilities and behaviors needed by managers and leaders to achieve excellence. We are dedicated to developing and delivering educational courses and services that will assist leaders and organizations in striving for that excellence.
The center has a growing international component that both brings public officials to the school from countries throughout the world to gain new skills and information and provides for LBJ School faculty members and staffers to deliver educational programs in those countries.
"Awesome training! Great opportunities for sharing to ensure understanding. The instructors are clearly confident in the knowledge."
"Excellent instructors who are passionate about what they do. Really enjoyed the program ... beneficial, both from a professional and personal growth standpoint."
"This has been one of the best and most beneficial training sessions I have taken!"
"The classes at the Governor's Center seem to draw the cream of the crop … those people really create a self-motivating environment. Love it!"
"Very relevant and on target. Spirited, knowledgeable instructors."
Programs and Services
Governor's Center for Management Development Staff