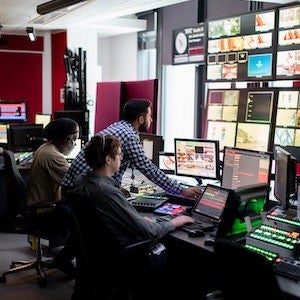 The LBJ School of Public Affairs, The University of Texas at Austin and the Texas Department of Information Resources are pleased to offer you the opportunity to participate in Executive Leadership for Information Technology Excellence (ELITE).  The purpose of this executive program (two sessions of 3-1/2 days each) is to develop the executive competencies needed for leadership roles in information technology. Topics and speakers were identified based on feedback from focus groups of IT professionals and state agency CEOs.

Week #1: March 5 – 8, 2024
Week #2: April 9 – 12, 2024
 
This is a unique executive leadership program only held once every two years.
Eligibility
Individuals nominated by their Executive Director/University President in conjunction with the Chief Information Officer of individual agencies and universities. Nominations should be sent directly to GCMD@austin.utexas.edu and include the nominee's name, title, address, phone number and email address and a summary of why your nominee would be a good candidate for this program. 
Nominations are due by February 15, 2024 and participants will be notified of their acceptance by February 23.
Tuition $3500
2024 topics include:
Texas Government/IT Environment - Legislative Process

Leadership Strategies: Emotional Intelligence

Written Communication

Preparing for an IT Audit

Cyber Security

Ethical Decision Making

The Evolving Role of the CIO

The DIR/IRM Intersect

Executive Decision Making

CIO Learning Lab

Effective Meetings

IRM Overview and Responsibilities

Individual Development Planning

IT Strategic Planning

IT Issues for Group Presentations

Advocacy

Measuring IT Performance

Data for Decision Making

Communicating with the Legislature

Managing Organizational Change

Assessing and Managing Risk