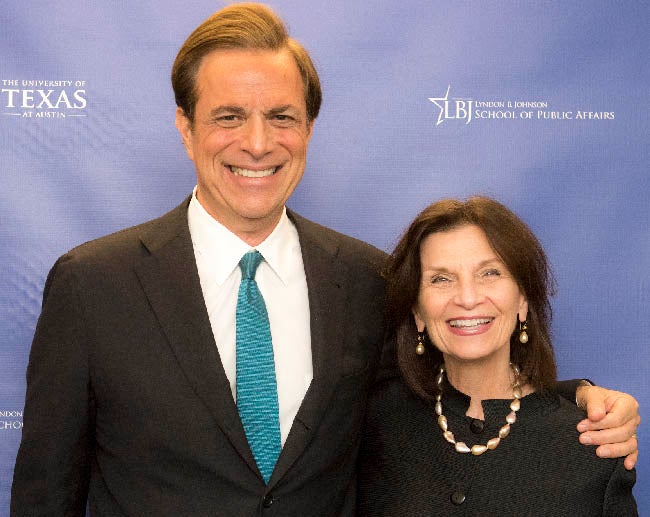 Presidential historian and author Michael Beschloss with LBJ School Dean Angela Evans
In this episode of "Policy on Purpose," presidential historian and best-selling author Michael Beschloss joins Dean Angela Evans to talk about why and how drawing on history to illuminate and improve politics and policy is critical, and what he's learned from approaching history through issues and circumstances rather than biography.
---
---
Michael Beschloss specializes in the study of American presidential history and is the best-selling author of nine books, including two volumes on President Lyndon B. Johnson's White House tapes. His most recent, "Presidents of War," was published by Crown/Penguin Random House in 2018. He is the presidential historian for NBC News and a contributor to the PBS NewsHour. He is the editor of "Jacqueline Kennedy: Historic Conversations on Life with John F. Kennedy" (2011), "Washington" by Meg Greenfield (2001) and "Essays in Honor of James MacGregor Burns" (1988), and is a trustee of the White House Historical Association and the National Archives Foundation. He received a 2005 News & Documentary Emmy Award for hosting the Discovery Channel's "Decisions That Shook the World." He graduated from Williams College with a degree in political science, and holds an MBA from Harvard Business School. Follow him on Twitter: @BeschlossDC.
The LBJ School's podcast, "Policy on Purpose," takes listeners behind the scenes of policy with the people who help shape it. Host Angela Evans, dean of the LBJ School, dives into real-world and timely policy topics with leading experts from the school and the policy world at large. Listen and subscribe.