The seventh cohort of graduate students — the largest yet — in the LBJ School of Public Affairs's unique and accelerated DC Concentration have begun their coursework in Austin and they'll be in Washington before we know it.
While in DC, these Master of Public Affairs and Master of Global Policy Studies students take evening coursework as well as their required, simultaneous six-month (June–December 2022) Policy Apprenticeship at a public or private policy organization throughout the city, before graduating early in December 2022.
As the students begin their searches for Policy Apprenticeship placements, they need your help. Below is more information on each of the 2022 LBJ DC Fellows. If your organization might be interested in hosting an LBJ DC Fellow, or you would like to speak to a student about their interests, please contact the LBJ Washington Center via email for more information. Please note: preliminary interest on your or a referred organization's part does not imply a commitment to hire.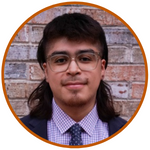 Erick Aguilera, MPAff-DC Candidate
Policy interests: Crime prevention; community development programs; equitable access to public transportation; combating rising fuel emissions through policy and expanding public transportation
Policy Apprenticeship goal: Think tank or a city development position focusing on urban policy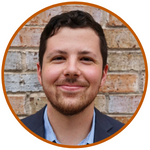 Matt Brodeur, MPAff-DC Candidate
Policy interests: Climate change; democratization and good governance; campaign finance
Policy Apprenticeship goal: Climate policy advocacy within a nonprofit organization or think tank.
Eric Bustos, MPAff-DC Candidate
Policy interests: Urban policy and strategies
Policy Apprenticeship goal: Federal agency, trade association or member of Congress focused on advancing federal policies that expand resources in urban environments
Da'Shon Carr, MPAff-DC Candidate
Policy interests: Equity and access in higher education; nonprofit and philanthropic innovation; social welfare
Policy Apprenticeship goal: An organization or think tank that has both a strong mission and values to push forward policy in service of Black and Brown communities
Blake Comrie, MGPS-DC Candidate
Policy interests: U.S.-EU relations; global development; U.S.-China policy
Policy Apprenticeship goal: U.S. House or Senate Foreign Relations Committees, State Department, USAID or other global development agencies or organizations focused on U.S. diplomacy and global development
Noemi Cruz-Cruz, MPAff-DC Candidate
Policy interests: Immigration; climate and environmental displacement; unaccompanied migration
Policy Apprenticeship goal: A nonprofit organization or think tank focused on immigration policy
Katherine Dillon, MPAff-DC Candidate
Policy interests: Education for low-income students in rural schools; poverty alleviation
Policy Apprenticeship goal: An advocacy or nonprofit organization or in a legislative office working on developing policy to alleviate poverty in rural areas, particularly within the education space
Jalaina Douglas, MPAff-DC Candidate
Policy interests: Reparations; civil rights; criminal justice
Policy Apprenticeship goal: An advocacy organization focused on issues of equity or on the Hill
Christian Flores, MGPS-DC Candidate
Policy interests: Latin America; human rights; LGBTQ+ politics; immigration; democracy
Policy Apprenticeship goal: A nonprofit organization or think tank focused on human rights in Latin America
Jaren Gaither, MPAff-DC Candidate
Policy interests: Health care economics; equitable access to health care services
Policy Apprenticeship goal: A think tank focused on equitable access to health care and improving the efficiency of health care markets
Luis Guerrero, MPAff-DC Candidate
Policy interest: Latino civic engagement
Policy Apprenticeship goal: A government agency focused on outreach, such as the Office of Public Engagement
Richard Guzman, MPAff-DC Candidate
Policy interests: Armed forces; defense strategy; diplomacy
Policy Apprenticeship goal: An executive branch agency or nonprofit research organization focused on analyzing security and military policies
Samuel Hershman, MPAff-DC Candidate
Policy interests: National security, defense, and intelligence policy; domestic extremism
Policy Apprenticeship goal: The defense or intelligence sectors, on Capitol Hill, or at a think tank focused on national security
Eric Holguin, MPAff-DC Candidate
Policy interests: Public education; poverty reduction; foreign affairs and diplomacy
Policy Apprenticeship goal: Policy advocacy within public education, poverty reduction or foreign affairs in a governmental agency
Emma Morgan, MPAff-DC Candidate
Policy interests: K-12 education; special education; public education in rural areas
Policy Apprenticeship goal: A nonprofit dedicated to developing special education policy or a lobbying firm focused on efforts to increase public education funding or monitoring the implementation of the IDEA Act in schools
Sarah Morningred, MPAff-DC Candidate
Policy interests: Foreign humanitarian policy; educational equity
Policy Apprenticeship goal: State Department, Department of Education or with the committee staff or a member of Congress serving on a foreign relations or education-focused subcommittee
Policy interests: Health equity; women's health; reproductive justice
Policy Apprenticeship goal: Think tank or governmental organization focused on research and/or data-driven policy development
Alexandra Murarescu, MPAff-DC Candidate
Policy interests: Immigration and resettlement policy; urban policy
Policy Apprenticeship goal: Think tank or nonprofit organization focused on immigration and resettlement policy
Cynthia Kay Niemeyer, MPAff-DC Candidate
Policy interest: Energy
olicy Apprenticeship goal: House Energy & Commerce Committee, Senate Energy & Natural Resources Committee, or for a legislative member with a strong energy interest
Michael Angelo Paniagua Jr, MPAff-DC Candidate
Policy interests: LGBTQIA+ health care; poverty alleviation
Policy Apprenticeship goal: An organization focused on both research and advocacy for LGBTQIA+ public health
Samuel I. Parada, MPAff-DC Candidate
Policy interests: Census apportionment; expanding educational opportunities to first-generation students
Policy Apprenticeship goal: An organization or Federal agency focused on bridging the law and policy that defines how the Census is administered and how the data can inform how the country is democratically represented
Juan Preciado, MPAff-DC Candidate
Policy interests: National security-cyber warfare / security; veteran affairs — mental health and employment
Policy Apprenticeship goal: Congressional or White House office focused on national security and veteran affairs, particularly in the context of researching and advocating for mental health
Olivia Roberts, MPAff-DC Candidate
Policy interests: Domestic social policy; environmental and racial justice
Policy Apprenticeship goal: Communications within the public sector or with an advocacy organization
Emma Noel Robertson, MGPS-DC Candidate
Policy interests: Human trafficking; human rights; international security
Policy Apprenticeship goal: Policy development at a government or nonprofit organization focused on human trafficking or genocide issues
Philip Romike, MPAff-DC Candidate
Policy interests: Public financial management; infrastructure resiliency; life-cycle procurement strategies
Policy Apprenticeship goal: Organization focused on the efficiency of federal dollars through overarching fiscal policy
Maxwell Shulman, MGPS-DC Candidate
Policy interests: International security; comparative (constitutional) politics
Policy Apprenticeship goal: Foreign policy research institute or a think tank focused on democratization
Rania Sohail, MPAff-DC Candidate
Policy interests: International development; poverty alleviation; gender and health equity; data for development; social impact
Policy Apprenticeship goal: An international development organization or think tank
Ashley Yup, MPAff-DC Candidate
Policy interests: Gerrymandering; securing voting rights
Policy Apprenticeship goal: An organization focused on promoting effective government