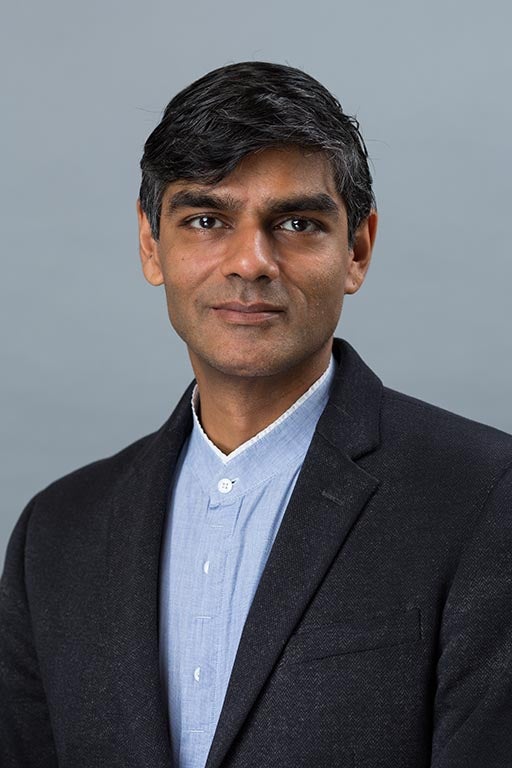 Research Professor
Education:
Honorary Research Fellow, School of Development Studies, University of KwaZulu-Natal, Durban, South Africa, 2007–14
Visiting Scholar, Center for African Studies, University of California at Berkeley, 2006–13
Ph.D., Department of Development Sociology, Cornell University, 2002
M.Sc. in Economics, Distinction in Social Policy and Planning in Developing Countries, London School of Economics, 1996
B.A. in Philosophy, Politics and Economics, Balliol College, University of Oxford, 1995
Research Areas:
Food Systems
World Ecology
International Political Economy
Teaching Areas:
Social Policy
Development Policy
Policy Communications
Raj Patel is a research professor in the LBJ School of Public Affairs at The University of Texas at Austin and a senior research associate at the Unit for the Humanities at Rhodes University. He studies the world food system and alternatives to it, and recently completed a documentary project about the food system. He has testified about hunger and food sovereignty to the U.S., U.K., and E.U. governments, and is a member of the International Panel of Experts on Sustainable Food Systems.
In addition to publications in journals about economics, philosophy, politics, international development and public health, Dr. Patel writes for a range of newspapers and co-hosts "The Secret Ingredient" podcast. His books include Stuffed and Starved and The Value of Nothing. He co-authored with Jason W. Moore A History of the World in Seven Cheap Things: A Guide to Capitalism, Nature and the Future of the Planet, published by the University of California Press. Dr. Patel's latest book, co-authored with Rupa Marya, is Inflamed: Deep Medicine and the Anatomy of Injustice (Farrar, Straus and Giroux, 2021).