Published:
August 19, 2023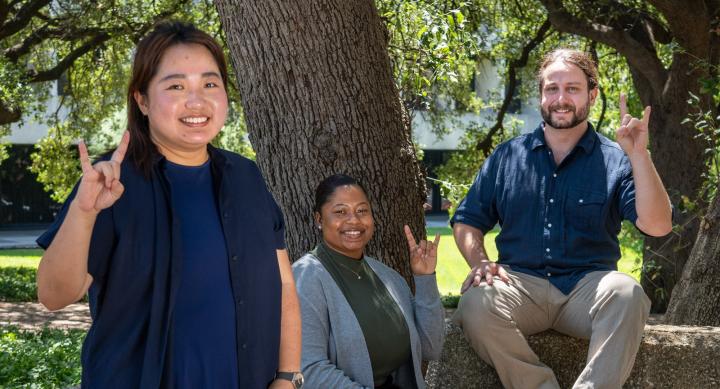 The LBJ School of Public Affairs' newest class of master's and Ph.D. students landed on the Forty Acres for orientation on Aug. 14 ready to embark on their journey to public service leadership. The fresh cohort of 149 students comes to Austin from 22 states and 15 countries. Eighty-nine women and 60 men are enrolled to begin classes on Monday, Aug. 21.
Class of 2025 Academic Pursuits
Total: 149
MPAff: 55%
MPAff-DC: 7%
MGPS: 30%
MGPS-DC: 5%
Ph.D.: 4%
Dual Degree: 24
Class of 2025 Demographics
Texas Resident: 64%
Out-of-State: 21%
First-generation: 18%
International: 15% (top three countries are Mexico, Republic of Korea, Pakistan)
Military: 8%
Learn more about the unique stories of our students and their backgrounds, motivations, aspirations and perspectives.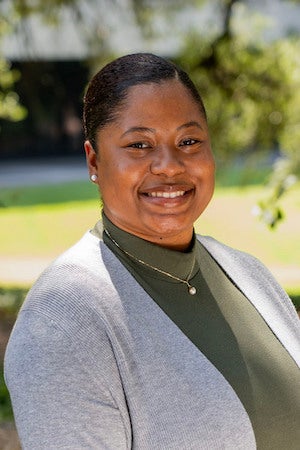 Desiree' L. Reed (Des), MGPS
Hometown: Memphis, TN            
Undergraduate University and Major: US Air Force Academy, B.S. Foreign Area Studies (Africa Region)
Policy interests: Intelligence and development        
Favorite Food: Pasta
Favorite Movie: Interstellar
Favorite US President: Barack Obama
Hobbies: Netflix 100%, cooking, listening to R&B and jazz music
Dream Job: State Department
During high school, Reed interned for her congressman for two summers and saw firsthand the difference serving constituents on a daily basis can make. She said the Air Force Academy provided a conjunction of STEM, the military and the arts.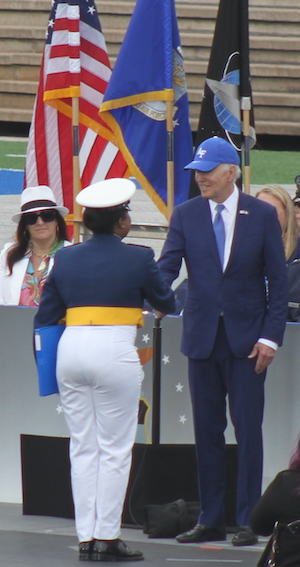 She cited a passion for development in French-speaking countries in Africa and how national intelligence plays a role domestically and abroad to further US and global interests.
"I'm very excited to be taking one of Dr. Kate Weaver's classes this upcoming semester as well as the Strauss Center for International Security and Law along with Professors Steven Slick and Paul Pope."
"I have always been drawn to helping others in my life and I feel that my personality fits perfectly with LBJ's values and beliefs by providing access to people from all walks of life to help others in the world of public policy. I also love how burnt orange looks on me." – Desiree' L. Reed (Des)
Reed said she looks forward to UT Athletics and the foodie scene in Austin, promising to join as many book clubs as possible.           

"My future plans are to go into the Air Force as an intelligence officer after I get my master's from the LBJ School and progress through the ranks while taking advantage of civ-mil opportunities along the way. "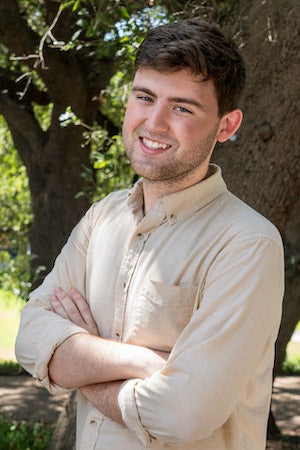 Leland Murphy, MPAff
Hometown: Kennedale, Texas            
Undergraduate University and Major: UT Austin, Government
Policy interests: Environmental policy, food security policy, labor policy, consumer finance protection, and disability policy
Favorite Food: Lobster pizza
Favorite Movie: Shrek and Shrek 2
Favorite US President: I promise I'm not being on the nose, but my favorite President is LBJ (I even wrote about LBJ back in my application for UT's Liberal Arts Honors Program 5 years ago)
Hobbies: Jogging/walking, exploring Austin, hanging with friends, reading political/news articles and video games. 
While attending UT Austin, Murphy held various roles from student government president to interning for now-Congresswoman Jasmine Crockett at the state capitol. Murphy said his family was deeply affected by the 2008 financial crisis and that his parents and grandmother worked hard to provide for the family.
"After growing up having been impacted by the negative economic effects of when big business dismantles and avoids good government regulation, I have known the importance of a government that works for the people and everyone in society, not just the wealthiest Americans." – Leland Murphy
Murphy said his biggest passion is environmental policy and law and he's interested in seeing the effects of the Inflation Reduction Act to understand climate-related policy implementation.
He said he looks forward to learning about sustainability from Professor Varun Rai and after graduation, plans to work on environmental policy and a net-zero emissions future.
'It was an honor to be able to work using my role as student government president to create positive change on campus in areas such as food security, free professional development resources for students, student art promotion and more. I will also be serving as a resident assistant at UT for my fourth year. Through this role, I assist students living in campus residence halls as a friend, mentor, resource and support system."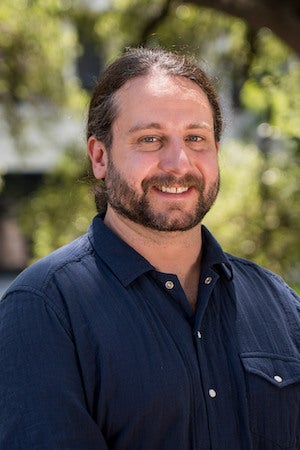 Travis Breihan, MGPS
Hometown: Austin, TX
Undergraduate University and Major: University of Georgia, International Affairs
Policy interests: Food systems and environmental conservation       
Favorite Food: Fajitas
Favorite Movie: Star Wars: Episode IV - A New Hope
Favorite US President: FDR - Conservation!
Hobbies: Cooking, swimming, gardening, live music
Dream Job: Chief of Party
Travis Breihan said he chose the LBJ School to study the US and international economy to better support entrepreneurs in building a more resilient food system that conserves nature, improves community health and enriches cultural diversity. His career has been a mix of entrepreneurship and finding numerous passions. Breihan has already started and helped launch shoe and textile workshops, and restaurants including the successful Austin Asian-BBQ mainstay "Loro" and the March 2023 opening of Korean-American fusion spot "Oseyo!" He's also helping to build a mushroom farming network across the U.S.

"By decisively enacting policy and developing new green economies, we can dramatically improve human health, biodiversity and the general joy of being a creature on this planet. Also, it's way too hot in Texas. We need to cool this place down!"
"I'm really excited to work with Raj Patel to more deeply understand how global policy can empower communities and enable food and environmental justice."  – Travis Breihan
Breihan said he plans to continue his work with the Central Texas Mycology Society and the Central Texas Young Farmers Coalition and to enjoy live music and the arts as often as possible.          

"Environmental, social, and governance (ESG) policy has created huge movements in the energy and food space, empowering entrepreneurship and engaging industry to take actionable steps in measuring and systematically improving their footprint."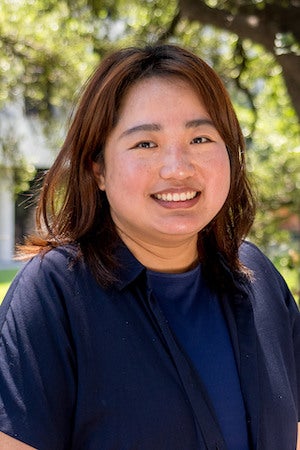 Gerlin Leu, MGPS
Hometown: Houston, TX            
Undergraduate University and Major: Bowdoin College, Asian Studies
Policy interests: Regional International Policy       
Favorite Food: Soy products and eggs
Favorite Movie: Millenium Actress
Favorite US President: I'm more a fan of Eleanor Roosevelt!
Hobbies: Photography, taking walks, learning new things
Dream Job: Farming and running a small farm-to-table cafe
Leu studied abroad for a semester each in Japan, Sri Lanka and Indonesia where she participated in language immersion programs and did independent research. After graduating, Leu worked and lived in rural Japan for two years as a coordinator for international relations under the Japan Exchange and Teaching (JET) Programme. She most recently returned to her alma mater and worked as an admissions counselor for two years. 

"Growing up, I was always hesitant about working for the government. However, being in Japan over the start of the pandemic and later working in promoting international higher ed, I began to realize the need and the role of the government in promoting such efforts. I wanted to be part of that and also to personally gain a more well-rounded understanding of how the world I am a part of functions."
"After finding out I was selected as a Pickering Fellow, I looked into programs that would help me improve my quantitative skills, address real-world issues and redefine my connection to Texas. I chose LBJ to be closer to home and for the flexibility in the curriculum to include taking classes at other schools at UT. Outside of LBJ, I am excited to get to know the South Asia Center and Native American and Indigenous Studies programs."  – Gerlin Leu
Leu said the core of the embassies and consulates is consular work dealing with migration and that access to education and environmental issues are worldwide problems that we must work together creatively to improve. After graduation, she plans to join the Foreign Service to promote peace as a US representative.

"As a foreign service officer, I hope for three things: to learn more languages, especially endangered/indigenous ones; continue promoting and fostering the US for international education; and be able to meet more people from all walks of life. "