Registration is Aug. 20 — take a look at a few of the wide array of classes offered this fall.
In many ways, "public policy" world is as varied as the people who practice it. There is no one path to it; thinkers and doers pursue their passion for service for so many different reasons. The LBJ School was founded to improve the quality of public service in the United States and abroad at all levels of governance and civic engagement. We practice this through interdisciplinary scholarship, hands-on experience and a customizable educational experience that allows students to develop unique skills and expertise.
Fall 2021 registration is Friday, Aug. 20. Go through LBJ's Fall 2021 course schedule and review your registration information sheet before getting online to sign up.
In the meantime, here's a selection of some of the great classes LBJ is offering this fall.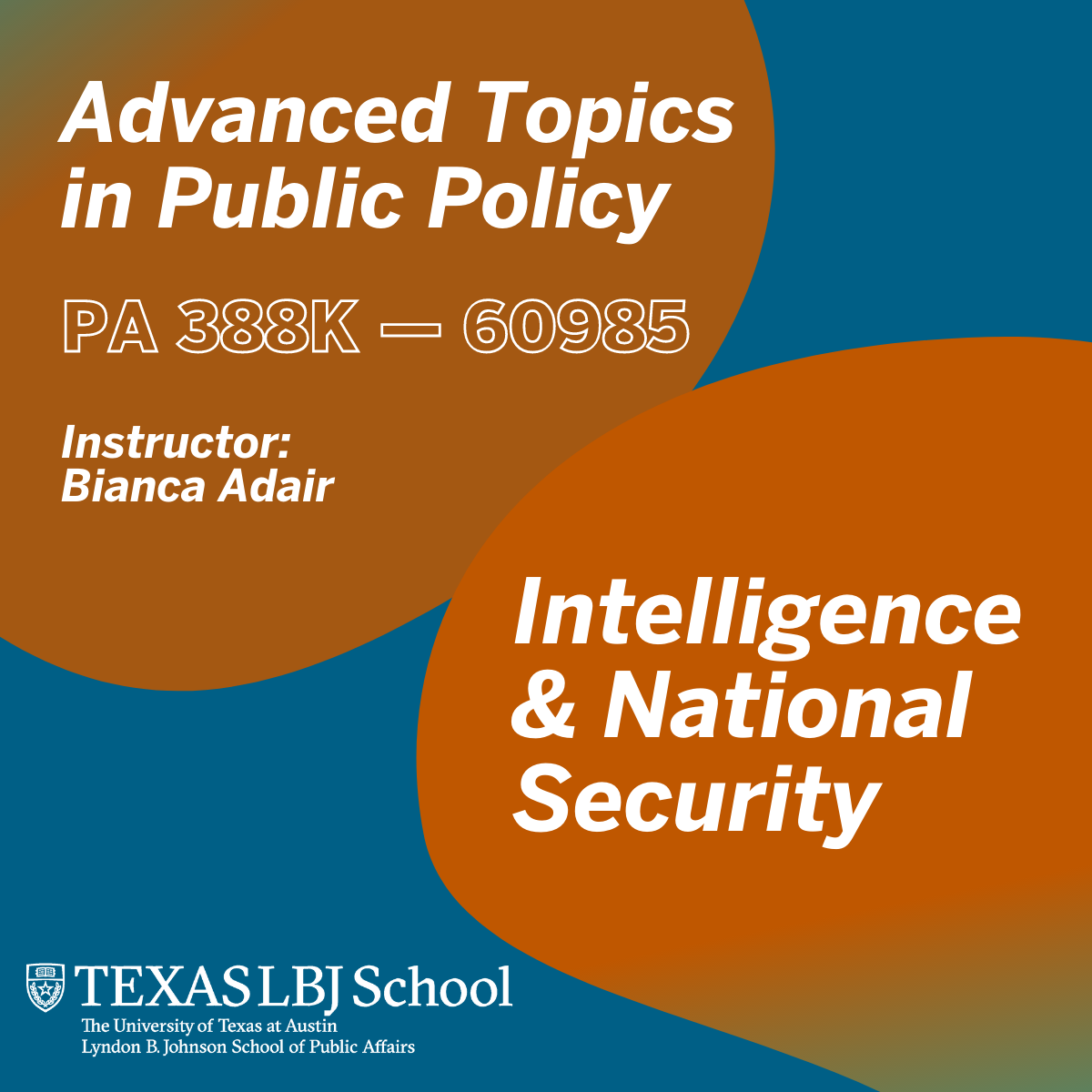 Instructor: Bianca Adair
This course seeks to provide a foundational understanding of the U.S. national security and intelligence system. It begins with how the U.S. national security system is structured, to include the critical role intelligence collection plays within that bureaucratic system. It then focuses on the structure of the Intelligence Community (IC) while probing deeper into the areas of what intelligence is, how intelligence is used, and lessons learns from both the successes and failures of intelligence in major U.S. security events. The seminar weaves historic cases with current events to generate critical thinking and thoughtful discussion about the use and misuse of intelligence both in policy formulation and how policies are executed within the realities of a government bureaucratic structure.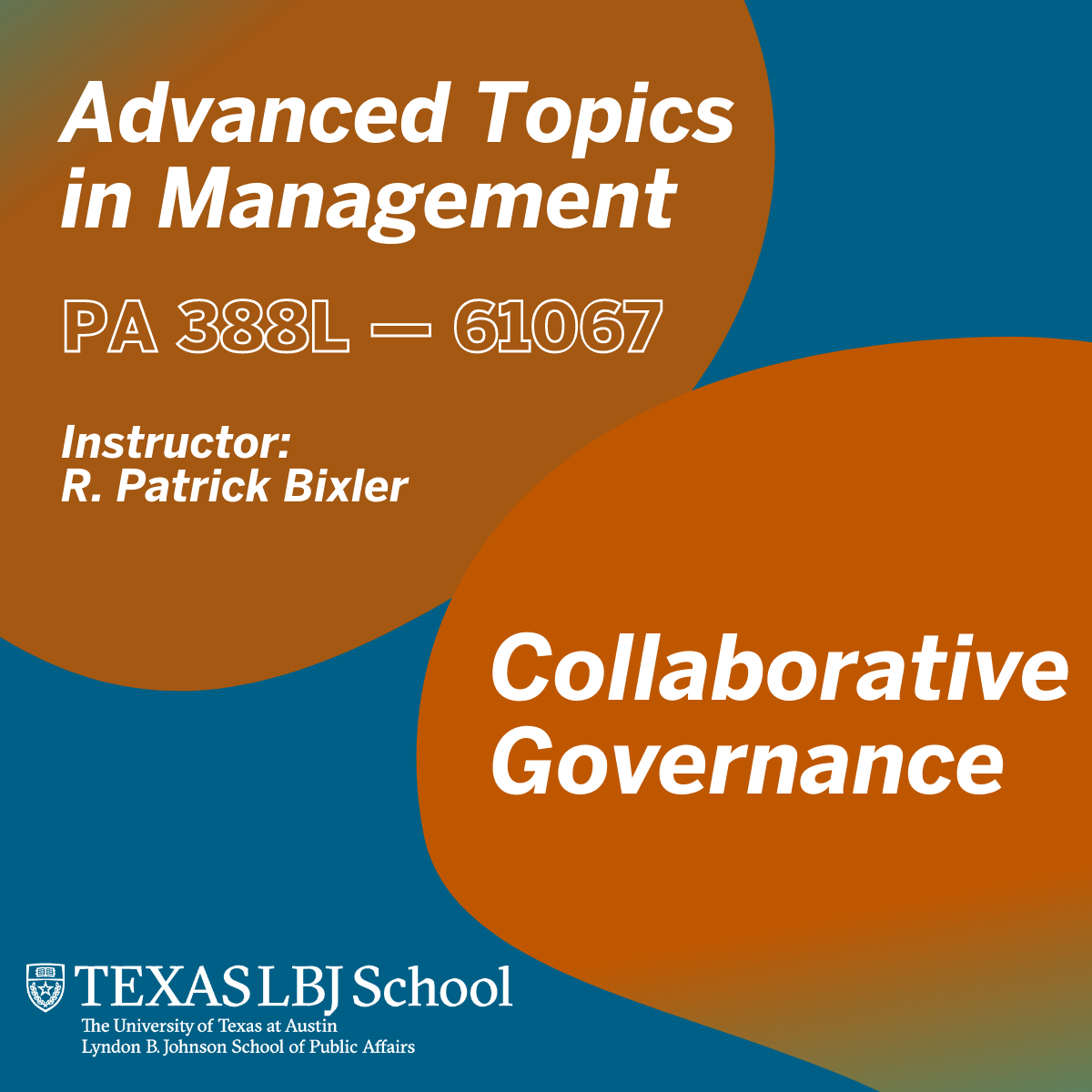 Instructor: R. Patrick Bixler
This course is designed to teach the elements of collaborative governance — an increasingly prominent, if not the dominant, frame for public administration today. It will introduce students to the rationale and framework collaborative governance, explore case studies where this has been effective and not, and learn/apply the skillsets necessary to manage collaborative arrangements.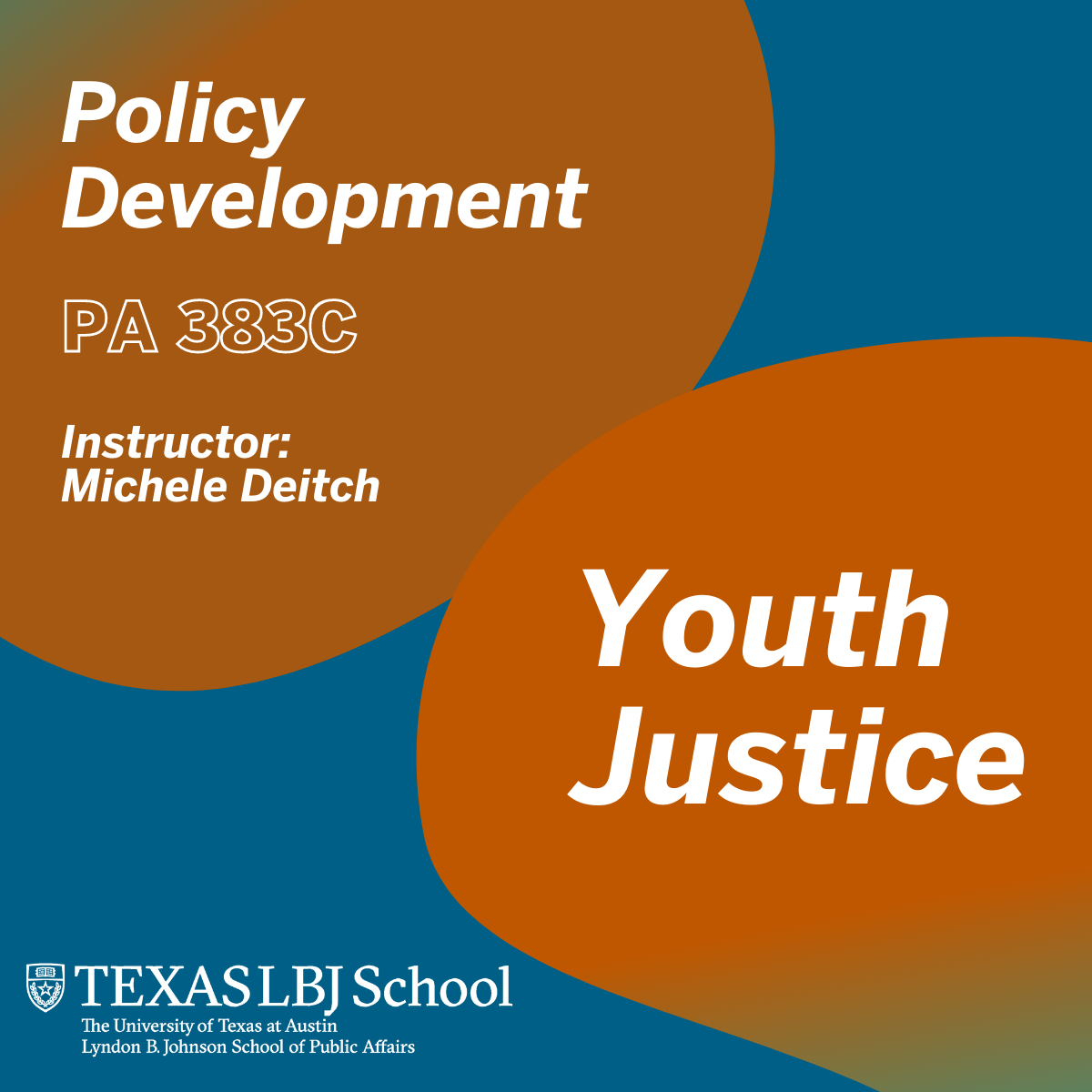 Instructor: Michele Deitch
This course examines the policy development process through the lens of juvenile justice. All around the United States, policymakers are trying to improve the operations of their states' juvenile justice systems. Guided by both fiscal concerns and research indicating that juveniles are best served in community-based programs, policymakers are beginning to emphasize local responsibility for juvenile justice rather than state-level incarceration. There is also an increasing emphasis on prevention and rehabilitative services, even as the juvenile systems around the country still function under laws and policies designed during the "tough on crime" period in the 1990s. At the same time, the United States Supreme Court is changing its views about juvenile sentencing, recently eliminating mandatory application of life without parole sentences for youth under age 18 and establishing that "children are different" than adults for criminal justice purposes.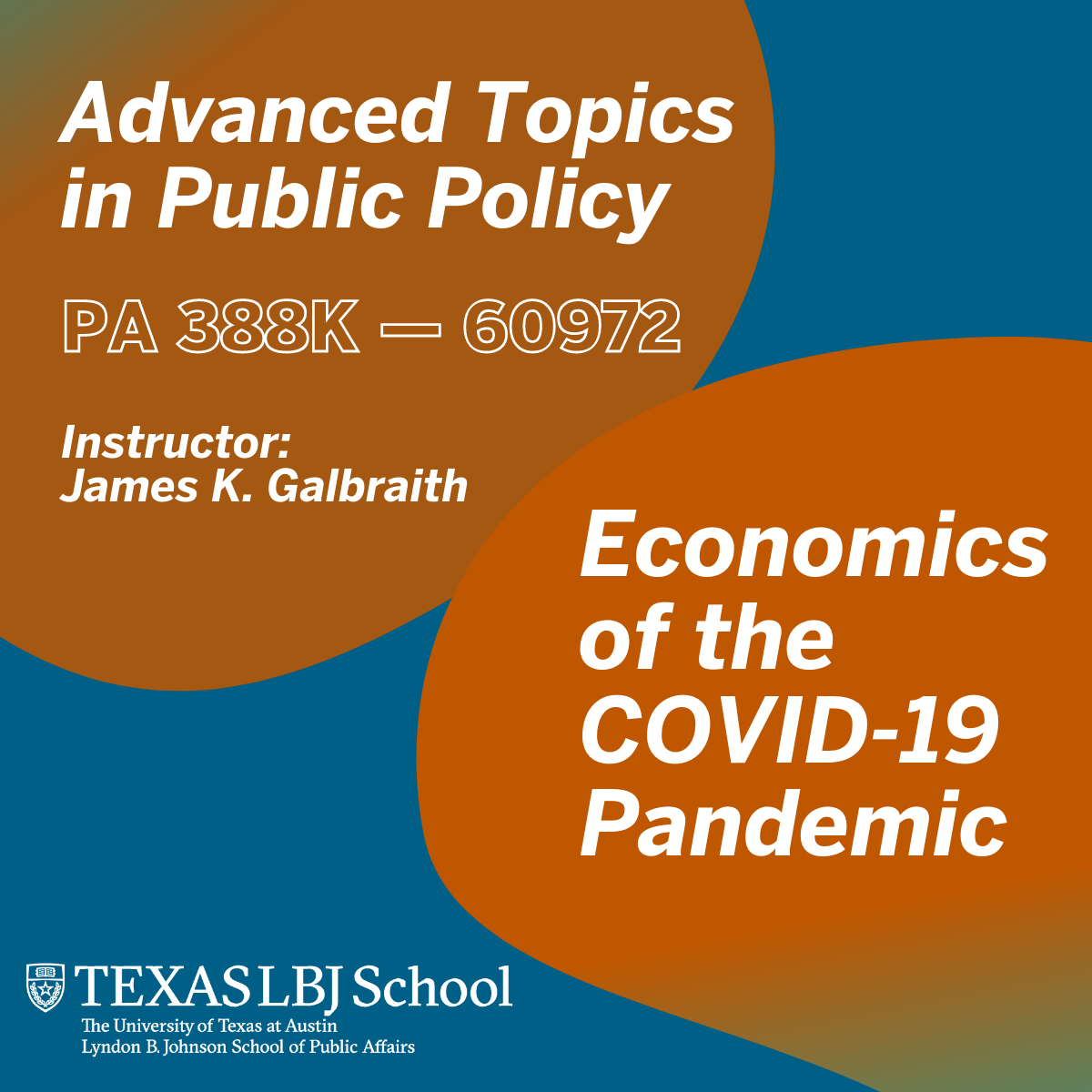 Instructor: James K. Galbraith
This course examines the political economy of resilience, recovery and reorganization in the face of the world crisis unleashed by the pandemic of COVID-19 in 2020–21. It builds on a background analysis of relevant historical phenomena, in particular financial crashes and economic depressions, and the U.S. experience of economic and social mobilizations to meet severe challenges, such as during the New Deal (1933–39) and the mobilization for the Second World War (1940–45). It examines how core lessons of those experiences were diluted in the post- war years, and the specific context of the Great Financial Crisis of 2007–09 and its aftermath, with the rise of precarity as a core feature of many Western societies.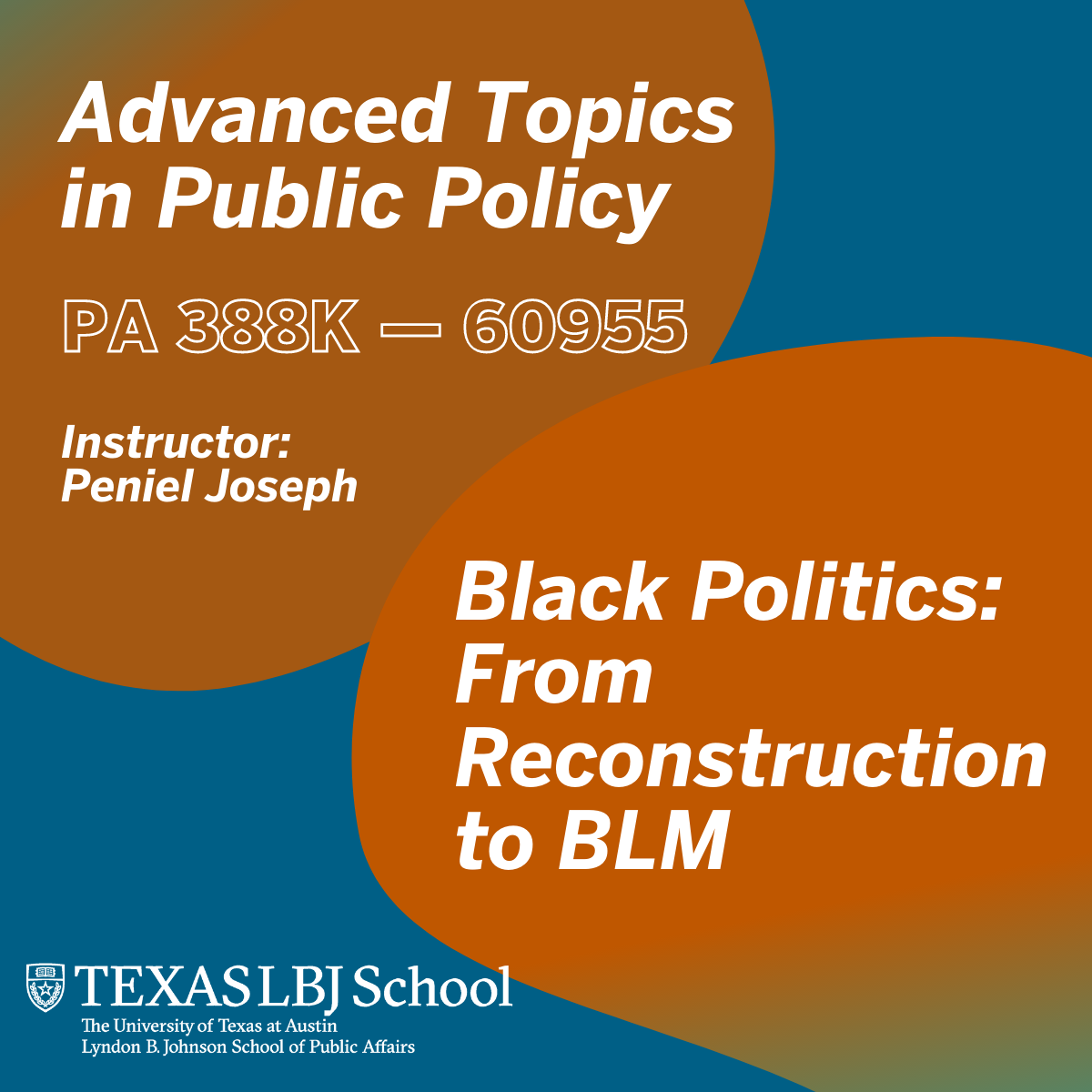 Instructor: Peniel Joseph
Black Politics examines the political thought and practice of African Americans from the end of slavery to the era of Black Lives Matter. From the anti-lynching crusade of Ida B. Wells through to the presidency of Barack Obama, this course defines "politics" broadly, ranging from movements to elect officials at the local, state and national level to civic groups, fraternal association, religious and cultural and educational movements that organized for political self-determination during the Age of Jim Crow segregation that gripped the nation for a century after salvery's legal demise. A wide range of African Americans have organized themselves in public and private spheres in pursuit of political power, and Black politics has consistently sought to reimagine American democracy as a vehicle for intersectional justice, political liberation, freedom, power, love and compassion.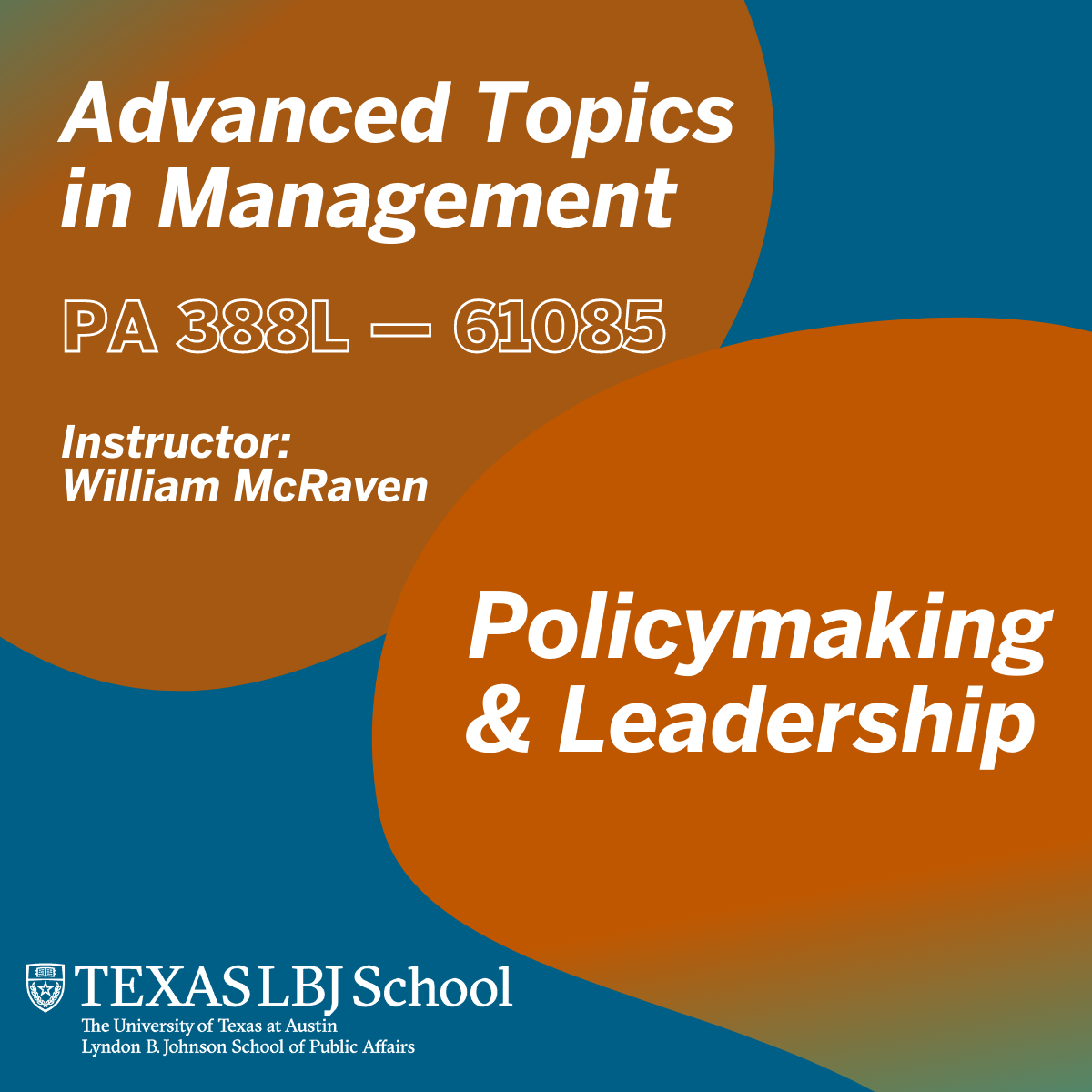 Instructor: William McRaven
The course exposes students to contemporary policy challenges in the national security arena and, in doing so, provide the student a framework for making future decisions across the entire public policy spectrum. Students will be exposed to a variety of geopolitical scenarios and working in conjunction with a "national security team" you will develop a list of options for government leaders. The course goes beyond the theoretical and analytical to understanding exactly how national security policy is made in the most complex and politically sensitive environments.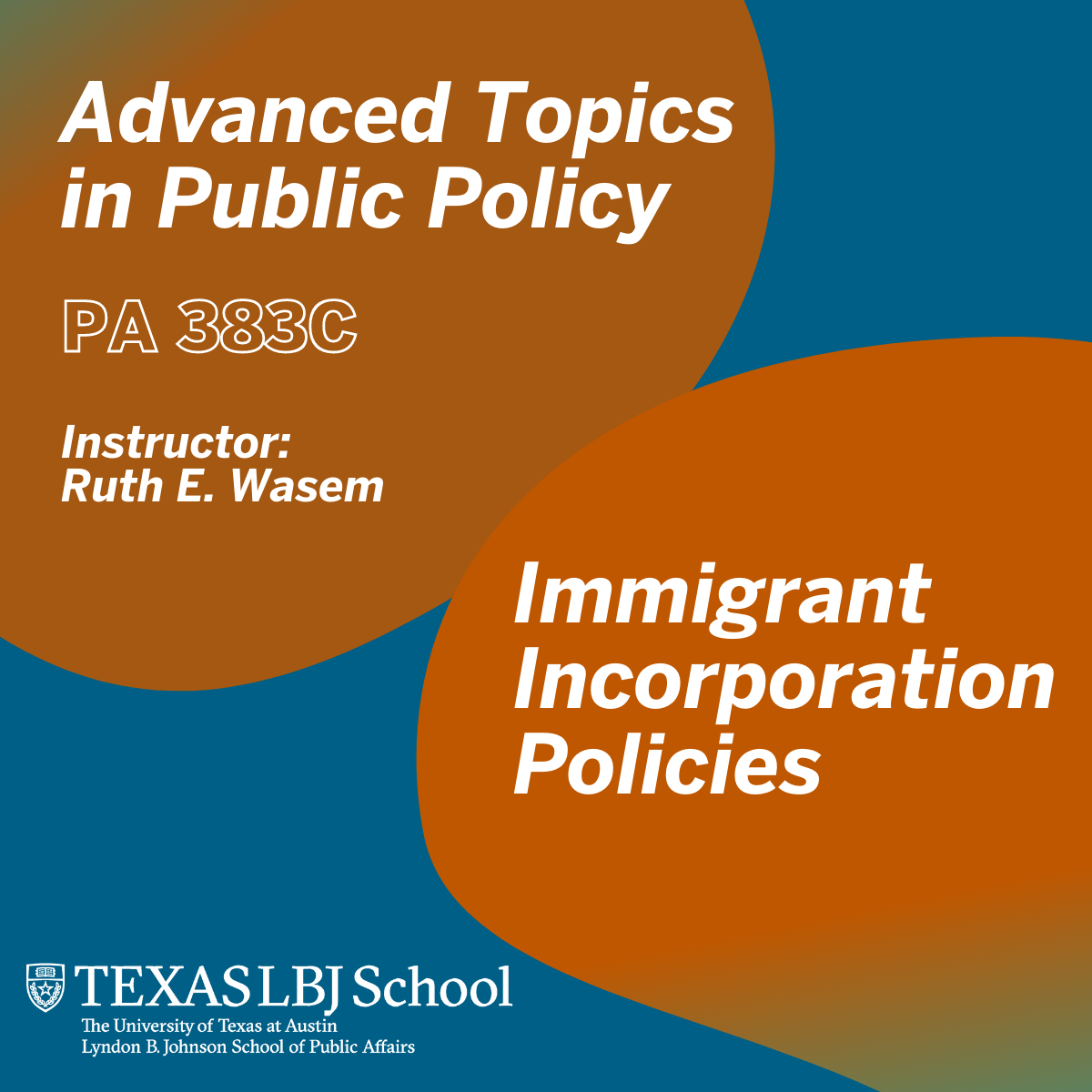 Instructor: Ruth E. Wasem
Policymakers across the United States and around the world are facing the challenge of establishing more inclusive communities and increasing civic engagement among all residents. This course explores options to make sure that longtime residents and recent immigrants alike participate in creating stronger communities with equal opportunity. The objectives include removing barriers that traditionally prevent immigrants from fully participating in decision-making while being mindful that long-time residents have concerns about changing demographics.