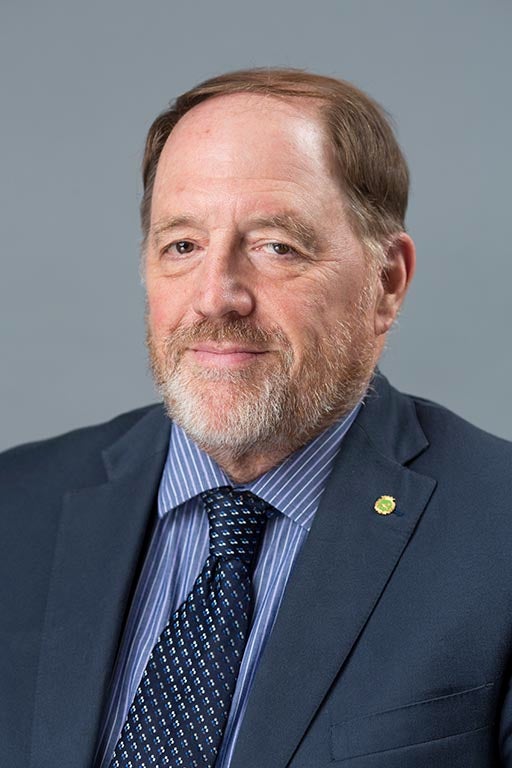 Lloyd M. Bentsen Jr. Chair in Government/Business Relations and Professor of Government
Education:
Ph.D., Yale University, 1981
M. Phil., Yale University, 1978
M.A., Yale University, 1977
A.B., Harvard University, 1974
Teaching Areas:
Economics
Social Policy
Development Policy
James K. Galbraith holds the Lloyd M. Bentsen Jr. Chair in Government/Business Relations at the Lyndon B. Johnson School of Public Affairs and a professorship in Government at The University of Texas at Austin. He was executive director of the Joint Economic Committee of the United States Congress in the early 1980s, and before that, an economist for the House Banking Committee. He chaired the board of Economists for Peace and Security from 1996 to 2016 and directs The University of Texas Inequality Project. He is a managing editor of Structural Change and Economic Dynamics.
From 1993 to 1997 Galbraith served as chief technical adviser for Macroeconomic Reform to the State Planning Commission of the People's Republic of China. In 2010, he was elected to the Accademia Nazionale dei Lincei. In 2014 he was co-winner of the Leontief Prize for Advancing the Frontiers of Economics. In 2020 he received the Veblen-Commons Award of the Association for Evolutionary Economics. In 2022 he was elected to the Russian Academy of Sciences, and in 2023 to the Lisbon Academy of Sciences. He holds degrees from Harvard University (AB, magna cum laude), in economics from Yale University (M.A., M.Phil, Ph.D.), and academic honors from universities in Ecuador, France and the Russian Federation. He is a Marshall Scholar; a life member of the Council on Foreign Relations and the Texas Philosophical Society; and a member of the Free Economic Society, an organization of economists in Russia, chartered by Catherine the Great in 1765.
Galbraith's books include:
Contact Information
Phone: