Published:
September 13, 2023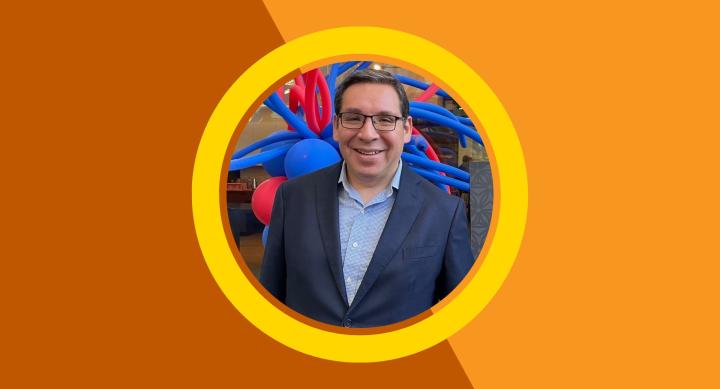 Since earning both a master's degree and PhD from the LBJ School, Cesar Espinosa Martinez's career has spanned national security, resilience and business strategy. A few years ago, he founded his own venture, Intelligence Mill, to provide businesses and organizations data-driven research, insights and solutions. Recently, he orchestrated a successful statewide tour fostering cross-border collaborations and talent pipelines, leaving an important mark in both Mexican and U.S. business spheres. Here, he and his wife tell us more about his time at the LBJ School. 
Answers have been edited for length and clarity. 
Q: What degree programs did you complete from the LBJ School? 
A: Master of Public Affairs in 2005 and PhD in Public Policy in 2013
Q: What was your policy area of focus while at the LBJ School
A: National security and resilience 
Q: Tell us about your experience at the LBJ School.
A: Cesar loved his time at the LBJ School, especially working with people like Jim Steinberg [former dean], Admiral Inman [professor] and Elspeth Rostow [professor]. He said he never felt like a stranger or a foreigner at the LBJ School: the LBJ School community was always warm, welcoming, and highly engaging.
Q: Tell us about your professional journey after you left LBJ.
A: After LBJ, Cesar worked with several local firms engaging in national security, resilience, partnership, business strategy and growth consulting. He decided to open his own firm a few years ago.
Q: What is one skill you learned at the LBJ School that you still use in your professional career today? 
A: The ability to talk with and brief high level officials and gain the confidence to treat them as partners to get something good done.
Q: What advice would you give current students as they prepare to graduate and go out into the policy arena?
A: Get the technical skills to go with the soft skills. Public Policy is a place where you can grow both technical and quantitative skills and hone soft skills. Even if it's difficult, really work to get both sets of skills. It makes you more versatile and conversant in the workforce. If you come in with strong quant background, strive to get better at writing and networking. If you come in with not enough economics or statistics, strive to improve that. And also, go and study a study area you were not familiar with when you first arrived at the school.
Q: What was your most treasured memory from your time at the LBJ School? 
A: Aside from meeting his wife in the PhD program, Cesar enjoyed having great conversations with phenomenal people and then being able to bring the ideas generated in those conversations to fruition. LBJ is truly a place where one learns to think about things and to do those things in powerful and meaningful ways.
Q: What is one of your recent accomplishments? 
A: Cesar recently pulled together a state-wide tour for the Mexican consortium of Business, El Gran Bajio. Gran Bajio represents 15 percent of all business in Mexico. The goal of the tour was to connect Mexican and U.S. business and start cross-border partnerships, trade opportunities and educational programming to support new talent pipelines. The tour was hugely successful and written up in Forbes Magazine. See more at Forbes. 
---
Recent Alumni Spotlights: