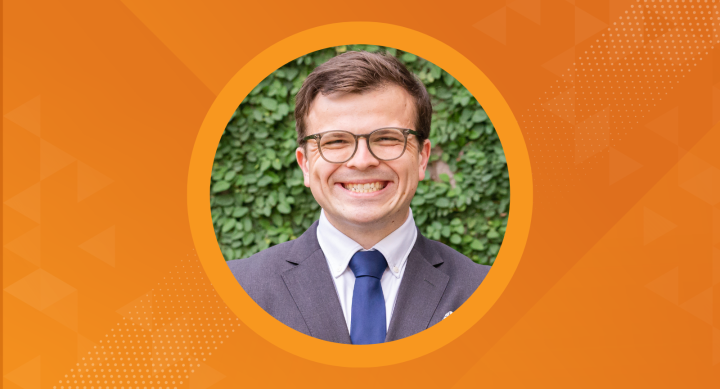 Hometown: Austin, TX
Policy Focus: Transportation and Technology Policy
Current Title and Employer: Program Analyst at The U.S. Department of Transportation, Office of The Secretary
What inspired you to pursue a degree in public policy/attend the LBJ School?
Wanting to pursue a career in public service and make a positive impact.
Tell us about your experience at the LBJ School.
Despite having my LBJ experience disrupted by the COVID-19 pandemic, I had an exceptional experience and met some wonderfully talented and passionate people.
Which LBJ School faculty member(s) influenced you the most and why?
Dr. Luby had a tremendous impact on my understanding of policy implementation and the importance of smart financial management.
Tell us about your professional journey after you left the LBJ School.
I recently accepted a position with The Office of the Secretary of Transportation at USDOT after a brief stint at the Center for Transportation Research.
What is one skill you learned at the LBJ School that you still use in your professional career today?
Public management.
What advice would you give current students as they prepare to graduate and go out into the policy arena?
To continue to value the incredible connections you made during your time at LBJ. The policy space is small and those people are very likely to be your future colleagues.
What was your most treasured memory from your time at the LBJ School?
The spontaneous policy conversations in the hallways at LBJ.
Please list any recent accomplishments.
I was made the lead for climate initiatives in my office.

What are your future plans or aspirations?
To further my career in public service and eventually pursue leadership opportunities.
Is there anything else you'd like to add?
My LBJ classmates have continued to be some of my closest friends and I still see them regularly.