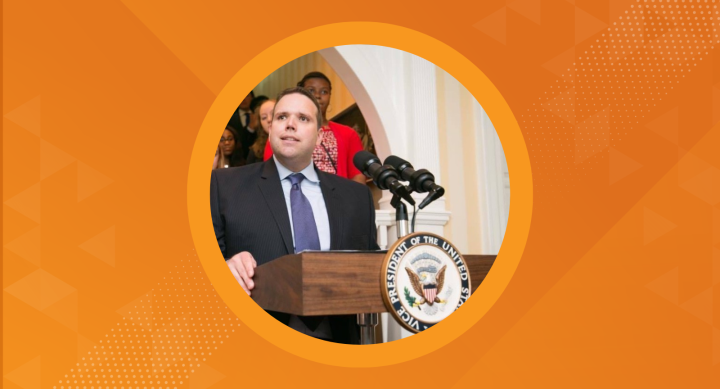 Hometown: Detroit, Michigan
Policy Focus: Education
Current Title and Employer: President and CEO, The Greater Cincinnati Foundation
What inspired you to pursue a degree in public policy/attend the LBJ School?
My interest in social policy, U.S.-Mexico border dynamics, and the LBJ School's reputation for preparing people for impactful careers.
Tell us about your experience at the LBJ School.
I graduated 20 years ago and I still reflect on my time as some of the best times of my life. The school was filled with smart, committed students, ideological diversity, and a desire to find workable solutions. 
Which LBJ School faculty member(s) influenced you the most and why?
Dr. Lodis Rhodes was my PR advisor and I took several courses with him. He pushed my thinking on everything. He had a superb intellect and a deep heart for community well-being. He was one of the most influential mentors in my lifetime.
Tell us about your professional journey after you left the LBJ School.
I mostly led in education nonprofit and five years ago I stepped through the looking glass to lead a foundation.
What is one skill you learned at the LBJ School that you still use in your professional career today?
Working with groups to build consensus and to take action.
What advice would you give current students as they prepare to graduate and go out into the policy arena?
Be appreciably open to learning, challenge yourself, and remain steadfastly committed to your values.
What was your most treasured memory from your time at the LBJ School?
9/11 occurred about three weeks into our semester. All the students and faculty gathered in the student lounge and watched this unimaginable tragedy unfold. The care, concern, and connection that was exhibited remains etched in my memory.
What are your future plans or aspirations?
I want to get involved civically in my new home, Cincinnati.