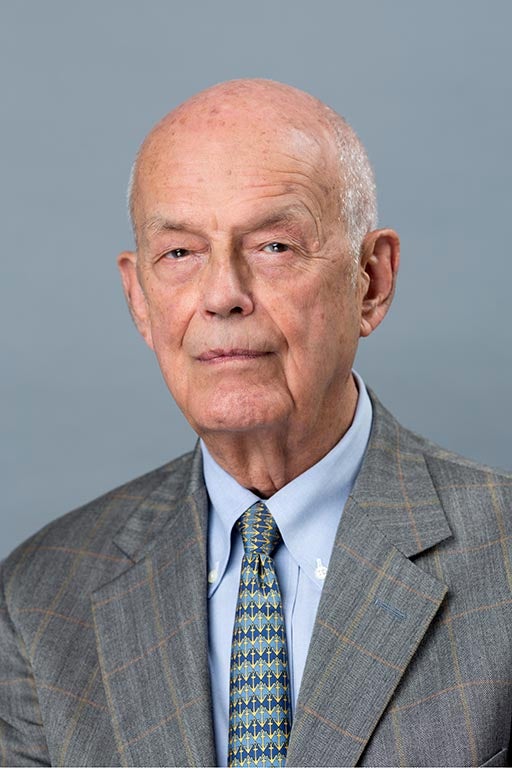 Lyndon B. Johnson Centennial Chair in National Policy Emeritus Professor
Education:
National War College, 1972
B.A., The University of Texas at Austin, 1950
Research Areas:
Political, Economic and Military Activities around the Globe
Teaching Areas:
Policy Process and Institutions
International Affairs and Diplomacy
Intelligence and National Security
Adm. Bobby R. Inman became an adjunct professor at The University of Texas at Austin in 1987. He was appointed a tenured professor holding the Lyndon B. Johnson Centennial Chair in National Policy in August 2001. He served as interim dean of the LBJ School of Public Affairs in 2005 and again from January 2009 to March 2010. Inman served in the U.S. Navy from November 1951 to July 1982, retiring with the permanent rank of admiral. On active duty he served as director of the National Security Agency and as deputy director of Central Intelligence.
After retirement from the Navy, Inman was chairman and CEO of the Microelectronics and Computer Technology Corporation (MCC) in Austin, Texas, for four years and chairman, president and chief executive officer of Westmark Systems Inc., a privately owned electronics industry holding company, for three years. Inman also served as chairman of the Federal Reserve Bank of Dallas from 1987 through 1990.
His primary business activity since 1990 has been investing in startup technology companies, serving as managing director of Gefinor Ventures and Limestone Capital Advisors. He serves as a trustee of the American Assembly and the California Institute of Technology. Inman is an elected fellow of the National Academy of Public Administration.
Contact Information
Phone: