Published:
September 13, 2023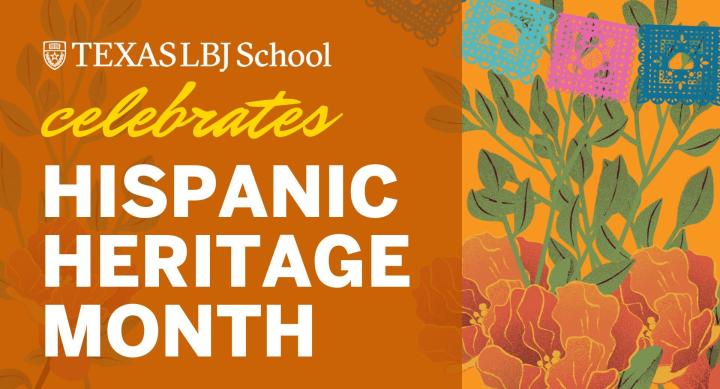 Hispanic Heritage Month, a celebration with roots tracing back to President Lyndon B. Johnson's initiative in 1968, extended under President Ronald Reagan in 1988, now spans from September 15 to October 15. This commemoration, enshrined in Public Law 100-402, acknowledges the vibrant Hispanic culture and contributions in the United States. 
UT Austin, the flagship public research university of Texas, proudly embraces its role in shaping future leaders, recognizing the significance of the Hispanic community in our culture, history and future. Designated a Hispanic Serving Institution in 2020 and honored with the prestigious Seal of Excelencia, UT is committed to providing a high-quality education that values the Hispanic experience along with other student experiences.
At the LBJ School, during this Hispanic Heritage Month, we are proud to celebrate the remarkable people and pursuits who enrich our community. 
Public policy research
Professors Jacqueline Angel, Alfonso Rojas-Alvarez and Carlos Moreno-Jaimes have published insightful analysis on the effects of one of the most controversial decisions of Andrés Manuel López Obrador's presidency: the elimination of Seguro Popular, a health care policy that operated in Mexico since 2004, aimed at protecting the population without social security and based on a decentralized state-level service framework. In its place emerged a centrally controlled federal health care system: the Health Institute for Wellbeing (Insabi). The research suggests that states that preferred to hand over their state health services to Insabi experienced the steepest drops in health care coverage, going from 34.5 percent to 16.5 percent in two years (2020-2022). However, researchers say several factors played a role, and the research does not necessarily indicate decentralization is a better form of health organization. 
The article entitled "Del Seguro Popular al Insabi: efectos de la recentralización parcial sobre la cobertura de servicios de salud – Pacto federal" was published in the widely read Spanish journal Nexos and translated to English. ["From Seguro Popular to INSABI: effects of partial recentralization on the coverage of health services."] 
Global connections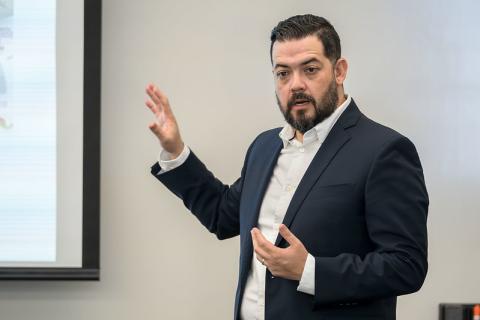 Félix Herrera Herrera, the protection officer at the Mexican Consulate General, joined Ambassador Larry E. André's class on Managing Overseas Operations early in the fall semester. Students had the opportunity to discuss the ins and outs of managing a public affairs operation in a foreign country, spanning issues like recruiting personnel, relationships with embassies in Washington DC and headquarters in Mexico City, the differences between a consulate and an embassy, and the mission of the consulate team. 
Public dialogue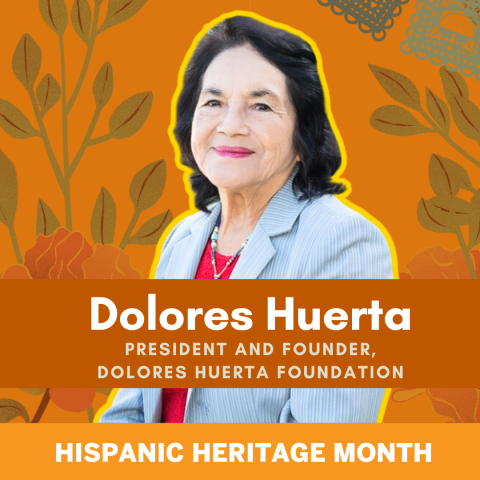 Dolores Huerta joins the LBJ School as our Hispanic Heritage Month Keynote on her lifelong activism, pressing policy matters in the farming industry, and the future of protections for farmworkers under President Biden. Ana Luisa Oaxaca Carrasco, one of the LBJ School's newest faculty leaders, will moderate this inspiring event. 
Policy on demand 
Professor Sergio Garcia-Rios, Associate Director of Research at the Center for the Study of Race and Democracy at the LBJ School, interviews historian and Texas State University professor Dr. Sarah Coleman about the history of the battles over U.S. immigrants' rights since 1965—and how these conflicts reshaped access to education, employment, civil liberties and more. Dr. Coleman is the author of The Walls Within: The Politics of Immigration in Modern America.