Gain skills beyond the classroom
LBJ students have the opportunity to participate in a co-curricular professional development certificate program geared toward cultivating the vital competencies needed to succeed in a public service career.
Professional Development Certificate
Students from the LBJ School of Public Affairs have opportunities to formally participate in a robust array of professional development activities and programming designed to give students an edge in their job search. The Professional Development Certificate Program requires both in-person and virtual participation throughout the academic year to complement their academic experience.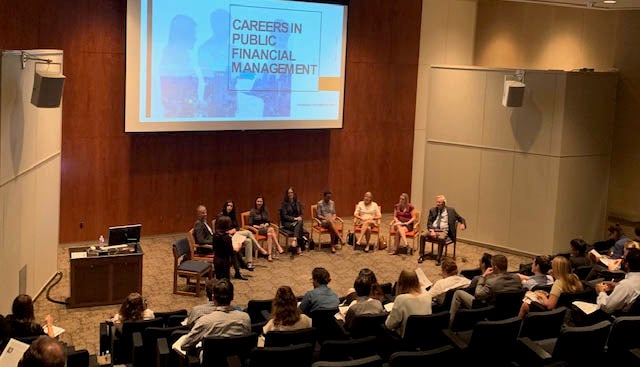 Gain Core Competencies
The LBJ School Professional Development Program features six main competency areas that will give students an edge in their careers in public service. Competency areas were identified through in-depth research and include recruiter, alumni and student feedback. Featured competency areas include:
Communication
Diversity and Inclusion
Career Readiness
Community Engagement
Data Analysis
Leadership
Fully Customizable Experience
The program is fully customizable and integrates programming options from our partners across LBJ and the UT campus at large, to allow participants to receive certificate credit for events they may already be attending.
Opportunities to Expand Network Beyond the Classroom
The sessions and workshops are curated from cross-campus offerings and provide students with the opportunity to meet students, faculty and community members beyond their program. Participants convene as a cohort at key points during the program to share knowledge gained in the program and support each other, creating a sense of community among their peers.
Showcase Communications Skills to Employers
As part of the program, students will learn how to articulate core skills such as communications and community engagement to an employer. Students can show recruiters they have taken extra steps to ensure they're prepared for a high impact role in public service.
Learn more about the LBJ School Professional Development Certificate Program, along with coverage from the Daily Texan: LBJ School of Public Affairs launches professional development certificate (Oct. 15, 2019)
Certificate Spotlight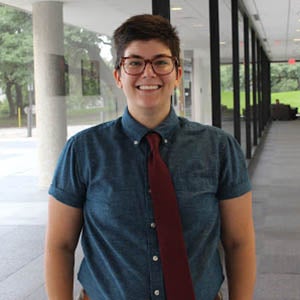 "UT provides so many resources that help students strengthen their skills, it becomes hard to wrap your head around all they offer. This program identifies the six competencies that will help us be more confident in our future careers but also connects you to resources that are frankly hard to find."
— Vanessa Hillis, MPAff student
Connect With Us
---
Office of Student Affairs and Admissions
Location
SRH 3.104
Phone
512-471-4292