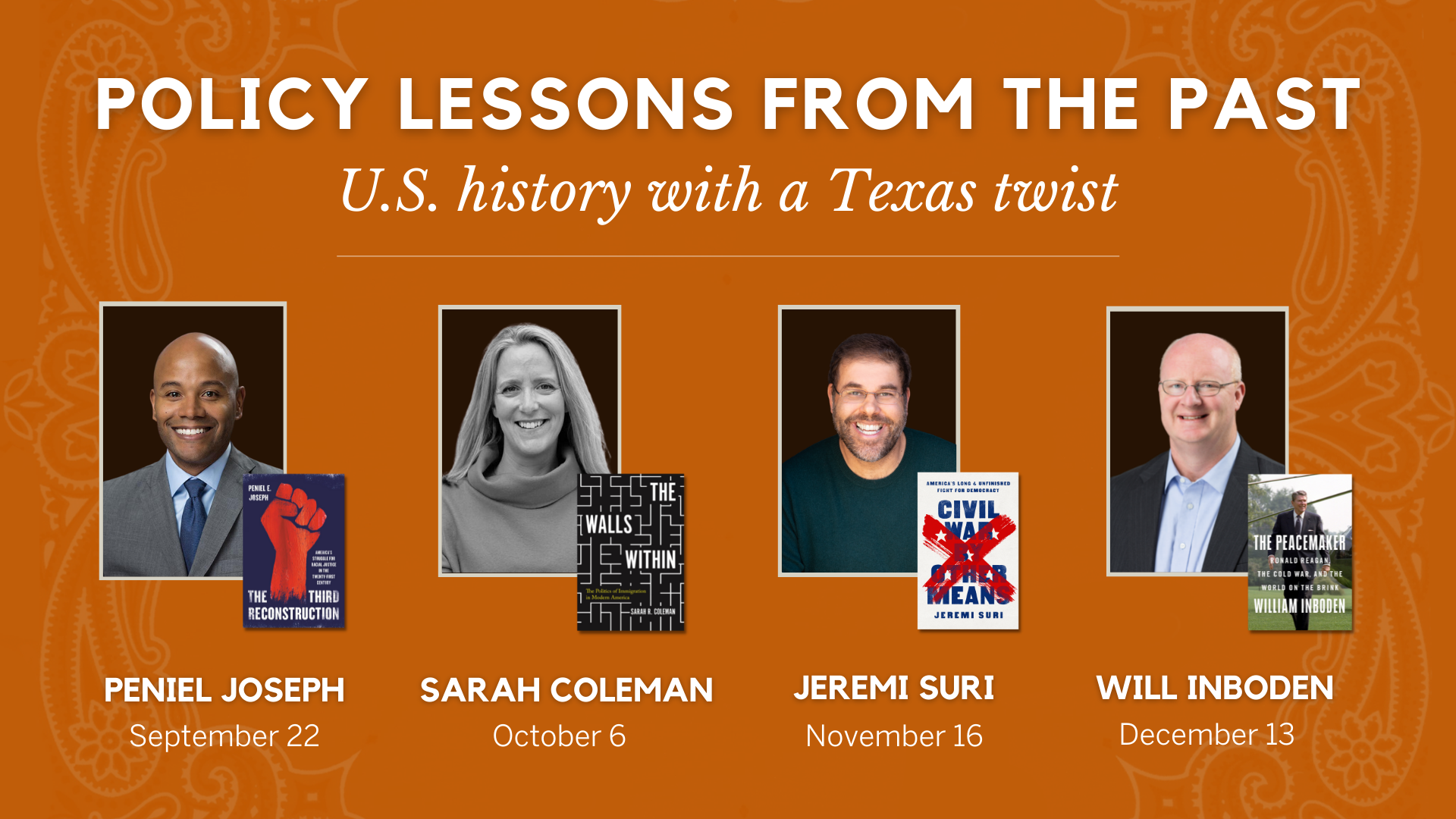 Those who cannot remember the past are condemned to repeat it. In a special series titled "Policy Lessons from the Past," four Texas-based policy experts will discuss how our shared history impacts today's political environment, spanning topics like racial justice, immigration, global confrontations and the very nature of democracy.
The LBJ Washington Center presents Dr. Peniel Joseph, a historian and scholar of race and democracy from the LBJ School of Public Affairs at The University of Texas at Austin. In an event moderated by Bill Shute, Executive Director of the LBJ Washington Center, Dr. Joseph will offer a powerful interpretation of the events of summer 2020 and the fight for Black dignity, calling this period as transformative as the movements post Civil War and during the civil rights era. This is the subject of his new book The Third Reconstruction: America's Struggle for Racial Justice in the Twenty-First Century. 
Can't make the event? Subscribe to LBJ's podcast to listen on demand in September.
Event Details
Date and Time
Sept. 22, 2022, 4:30 p.m. to midnight
Location
LBJ Washington Center