Published:
January 11, 2023
Sherri Greenberg, Assistant Dean for State and Local Government Engagement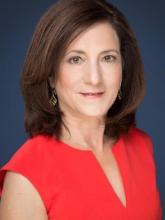 Sherri Greenberg, a professor of practice and fellow of the Max Sherman Chair in State and Local Government at the LBJ School of Public Affairs, has been named Assistant Dean for State and Local Government Engagement. In this role, Greenberg will serve as lead for state and local government events and develop and maintain student internship and research opportunities with state and local government entities.  
Greenberg, who is also a former member of the Texas House, said, "I am excited to work with state and local governments and my colleagues. Also I am delighted to share my passion for state and local government with students who can find exciting internships and research opportunities."
Research areas: technology policy, state and local government management, urban policy, Texas state government, public finance, housing, homelessness, health care, campaigns, elections 
Paul von Hippel, Associate Dean for Research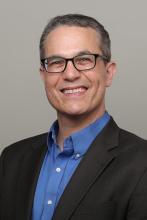 Paul von Hippel, an associate professor known for his work on summer learning and research design, has been named the LBJ School's new associate dean for research. As associate dean for research, von Hippel will oversee the LBJ School's broad portfolio of research efforts, facilitating funding, support and structure for various innovative research initiatives. He's hit the ground running and is pleased to announce a new LBJ School program offering "micro-grants" for research. The grants aim to help researchers with minor research expenses, such as journal publication charges, data acquisition fees, or travel expenses for site visits. Awards up to $2000 are available on a rolling basis. 
Von Hippel said, "I look forward to learning more about my colleagues' research ambitions, and I hope that these micro-grants can help them to realize them." 
Research areas: education, statistics, health  
Marty Luby, Associate Dean for Academics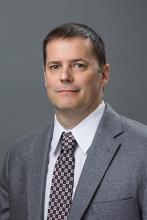 Marty Luby, an associate professor and fellow to Lynn F. Anderson Professorship in Public Financial Management whose teaching and research broadly focuses on public finance, has been named the LBJ School's associate dean for academics. Luby will work with faculty and the administration to make sure the LBJ School's academic programming is contemporary, relevant and designed to meet the demands of new and emerging global challenges.  
Research areas: public financial management, municipal securities market, state and local government financing 
Lorinc Redei,  Assistant Dean for Academics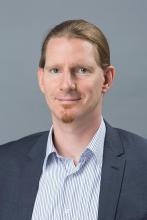 Lorinc Redei, an Associate Professor of Instruction, has been named the LBJ School's Assistant Dean for Academics. Redei will be responsible for the strategic alignment of the departments overseeing curriculum and student services. He will work with the Associate Dean for Academic Strategies Martin Luby to optimize course offerings and schedules and with the Associate Dean for Student Services Shannon Chapman to address the academic needs of students. Redei will also oversee faculty policy area mentors, offering training and resources to serve students with efficiency and expertise. He will advise students, coordinate the LBJ School's dual degree programs, and run semester away and abroad programs, including the fall semester study abroad program at the Hertie School in Berlin and the spring semester Foreign Policy Semester in Washington, DC. 
Redei said: "Our fantastic students are why I love working at the LBJ School. I am excited to serve them in this new capacity, ensuring that they get the best instruction and advising we can offer. I also look forward to working with our School's leadership on the strategic direction of the School."
Expertise: European Union; international affairs and diplomacy; policy process and institutions; policy communications 
Trent Thurman, Assistant Dean and Director of Executive Education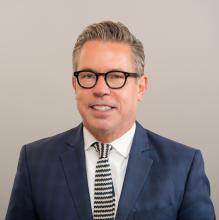 Trent Thurman, a leader in executive education, has been named the LBJ School's assistant dean and director of executive education. His top priorities are to drive the relaunch of the school's 12-month Executive Master in Public Leadership (EMPL) program, which prepares working nonprofit and public professionals for senior leadership; expand short format programs for public officials with the LBJ School's Governor's Center for Management Development; and develop additional executive education programs for city, state and federal workforce professionals through the LBJ School's Austin, Texas, and Washington, D.C. campuses. 
"I am thrilled to be back on the Forty Acres and honored to join one of the world's premier public policy schools in this important role," Thurman said. "Perhaps more than ever, inspirational, courageous and ethical public leadership is critical, and I'm excited to join my faculty and staff colleagues in advancing the LBJ School's long-standing commitment to educating effective public leaders for our community, state, nation and world." 
Expertise: executive education, leadership, public and nonprofit management