Published:
August 18, 2023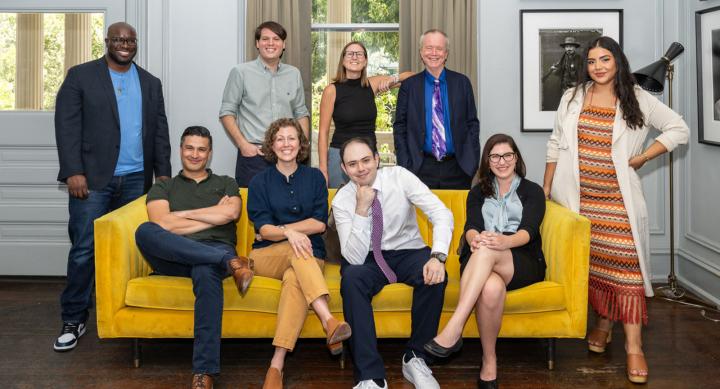 The LBJ School of Public Affairs is committed to providing a world-class education that ensures students obtain the most relevant skills and produce the most original and intellectually stimulating research. To do that requires the expertise of faculty from diverse backgrounds with the knowledge and skills to keep pace with the rapid advancements happening throughout the world.
This fall, the LBJ School has welcomed nine new full-time faculty members for 2023-24. With expertise ranging from data science, economics and law to immigration, global geopolitics and child protection policy, this latest cohort represents the newest boost of human capital at LBJ to explore critical questions related to national and international governance.
"Here at LBJ, we pursue excellence in research, teaching and policy engagement," said LBJ School Dean JR DeShazo. "Our mission compels us to continually recruit top-tier faculty who identify societal challenges, craft policy solutions for them and evaluate the effectiveness of these polices.  By recruiting and developing the world's foremost policy faculty, we ensured that our graduates emerge as highly-skilled public servants and leaders, ready to change the world around them."
Hear from our new faculty in their own words, as they share their research and expertise, why they became teachers and what drew them to the LBJ School.
Ambassador (Ret.) Larry E. André Jr., Visiting Professor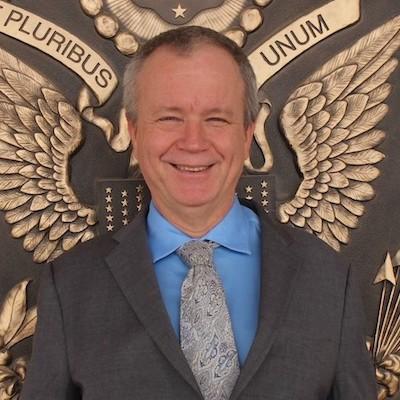 Ambassador (Ret.) Larry E. André, Jr., retired from the State Department's Senior Foreign Service in May 2023 after a 37-year career with the federal government including more than three years with the Peace Corps—first as a volunteer for two years then as a staff member—then more than 33 years with the State Department's Foreign Service. He served in a mix of leadership, policy, and management positions.
"Over the course of my diplomatic career, I often engaged with students both in the United States and in the countries where I served. I found those exchanges mutually valuable and enjoyable. Teaching is a natural choice for me as a second career. I offer students 38 years of experience in crafting and implementing US foreign policy, mostly the latter. I aim to acquaint students with both facts and dynamics relevant to the practice of public affairs in the international context. Also, I am available to students who wish to discuss international careers."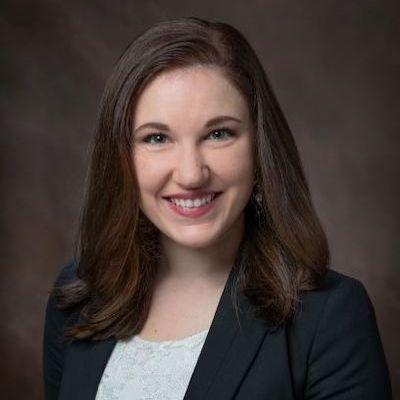 Elizabeth Bell, Assistant Professor
Elizabeth Bell previously taught at the Askew School of Public Administration and Policy at Florida State University. She also serves as an academic affiliate for the Office of Evaluation Sciences (OES), formerly known as the White House Social and Behavioral Sciences Team.
"In my research, I illustrate how we can better design and implement policies to achieve equity-enhancing policy goals, with a focus on college access and affordability. At the LBJ School, I hope to inspire students to make meaningful changes and give them the tools they need to speak truth to power. I decided to be a professor rather than work in politics because of the opportunity to impact the next generation of public and nonprofit leaders in the classroom."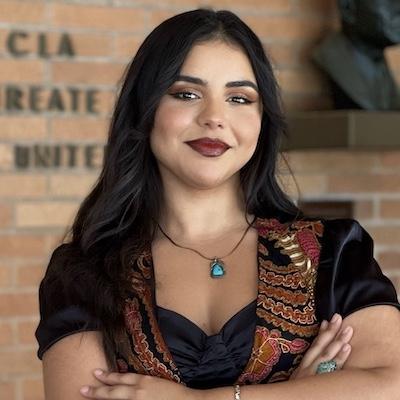 Ana Luisa Oaxaca Carrasco, UT Provost Early Career Fellow
Ana Luisa Oaxaca Carrasco is a political science Ph.D. candidate at the University of California-Los Angeles, studying the intersection of immigration, representation, and urban politics in US municipalities. She recently joined the LBJ School as an Early Career Postdoctoral Fellow in the summer of 2023.
Ana's dissertation project develops a new theory of local elite behavior given the presence of nationalization. The project builds a comprehensive understanding of the strategic decision-making process undertaken by municipal officials constrained by federal, state, and municipal governments on the issue of immigration. 
Jamein P. Cunningham, Assistant Professor
Jamein P. Cunningham is also an assistant professor at the UT Austin School of Law. His teaching and research interests include law and economics, urban economics, the economics of crime, and microeconometrics. 
"My research focuses on the impact of historical structures and institutions on the indigent's everyday lives. The narrative presented through my work links public policy in the 1960s through today with economic outcomes for those in marginalized groups. I believe the LBJ School provides an excellent opportunity to work with scholars invested in advancing policy-oriented research. At UT Austin, I plan to conduct rigorous analyses of problems facing society and train students to use multi-disciplinary approaches to find solutions."
Amy Leff, Assistant Professor of Practice
Amy Leff is a tri-sector leader with diverse experience across the government, nonprofit, and technology sectors. Currently, she leads policy and safety programs at Medely, a tech company connecting healthcare professionals with economic opportunities. Leff contributed to policymaking at Meta, helping make the internet safer for over 3.5 billion people worldwide. She led a team of policy analysts working to solve complex societal problems, such as political misinformation and hate speech. 
"At all points in my policy career—from executive speechwriting to leading global teams—I saw that clear, concise writing influences policy outcomes. My goal at the LBJ School is simple. I want to help the next generation of policy leaders unlock their communication superpowers! Before joining the LBJ School to teach, I led tech policy and safety efforts for online platforms. For example, combating misinformation in political ads before the 2020 US presidential election. But teaching and supporting others in their growth has always been how I love to spend my time. As an alum and former adjunct professor, there's nowhere else I'd rather be than the LBJ School."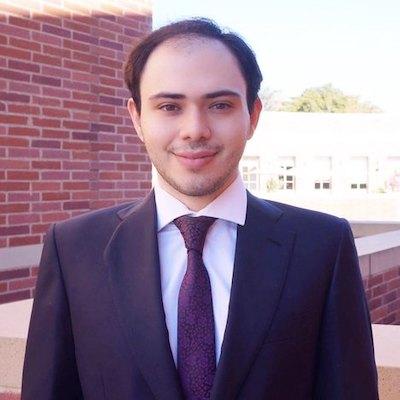 Michael Poyker, Fellow
Michael Poyker previously taught at the School of Economics at the University of Nottingham and worked as a post-doctoral fellow at Columbia Business School from 2018 to 2020. His research interests focus primarily on gender, cultural norms, discrimination, and social justice in the research areas of applied micro/labor, political economy, and development.
"As an economist with a focus on gender, cultural norms, and social justice, my expertise lies in understanding intricate dynamics that shape societies and impact vulnerable communities. My research aims to shed light on the ways in which cultural norms perpetuate inequality and discrimination in the community. Choosing teaching as a profession at a public policy school was a conscious decision to amplify the impact of my research. By educating the next generation of policymakers and leaders, I seek to instill in them a deep understanding of the social issues at hand and give them tools to craft effective policies that advance social justice. At the LBJ School, my aspiration is to cultivate a diverse and engaged student body that becomes a force for positive change. Additionally, through collaborative research with fellow faculty members, I hope to contribute to the interdisciplinary research that contributes to actionable policy recommendations, ultimately creating a more just and equitable society for all."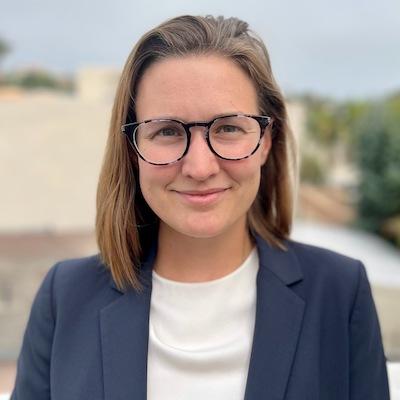 Katherine Rittenhouse, Assistant Professor
Katherine Rittenhouse is an applied microeconomist with research interests in public and labor economics. 
Her work focuses on issues and policies related to child and family well-being, with a particular focus on the child protection system.
"My research focuses largely on the causes and consequences of involvement with the child protection system. Child maltreatment is widespread and has long-lasting effects, but little rigorous evidence examines the drivers of maltreatment, the effects of investigations, or the drivers of and solutions to racial disparities within the institution. My work addresses these gaps by combining high-quality administrative data with quasi-experimental identification techniques. I believe that rigorous causal identification can play a substantial role in shaping policy and improving outcomes for children in the decades to come."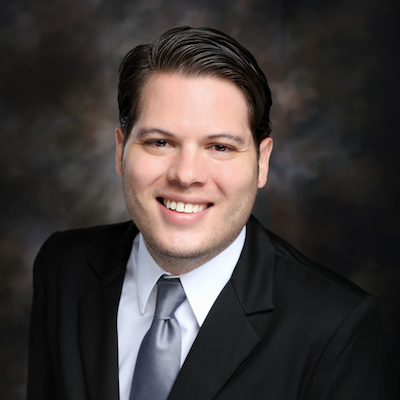 Alfonso Rojas-Alvarez, Lecturer and Camp LBJ leader
Alfonso Rojas-Alvarez is a senior data scientist and researcher on the intersection between environmental economics and public health outcomes. At UT Austin, he is a lecturer on quantitative methods, statistics, and programming. He also does data science consulting for the LBJ School student body.
"I research the intersection between public health, environmental economics, and urban economics, especially where I'm from in Latin America. I also care deeply about data literacy and promoting the use of data analysis in the policy world, so I have a heavy focus on quantitative methods and data science. My motivation is to amplify issues that affect marginalized or vulnerable populations and work directly with stakeholders to develop policy responses. My philosophy about research is that it cannot be unlinked from advocacy and policymaking—they need to continuously reinforce and inform each other. On teaching, I specialize in topics with a historical underrepresentation of minorities, such as math, statistics, and programming. Over the years, it has become clear to me that the potential of the ongoing data revolution will only be effective and equitable if we make an active effort to include voices from diverse backgrounds, especially in an arena as strategic as the policy world. For that reason, I find it very rewarding to do it at a place like the LBJ School and Texas, where almost half of the students come from racially diverse backgrounds and my passion finds fertile ground."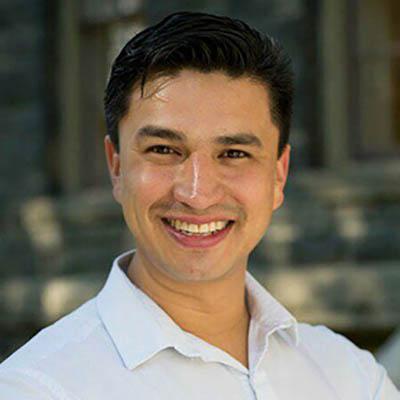 Sergio I. Garcia-Rios, Associate Director for Research, Center for the Study of Race and Democracy
Assistant Professor Sergio I. Garcia-Rios was born and raised in Durango, México, but considers Texas a second home. His research and teaching focus on the exploration of immigration policy, political participation, voter turnout, and public opinion. He has a particular interest in studying Latino immigrants and their role in shaping politics and policies. Currently, he serves as director of polling and data at Univision News.
"As a researcher, my focus is on exploring the development and evolution of Latino identities and the potential impact these identities have on policy and politics. Through my research, I have discovered that these identities play a crucial role in shaping important outcomes"