Published:
February 24, 2023
"At the Texas Capitol, where scores of staffers and lobbyists and some lawmakers have LBJ degrees — including state Rep. Vikki Goodwin, D-Austin, and state Sen. Sarah Eckhardt, D-Austin — one could be reasonably confident of folding a thin legislative bill into a paper airplane, shooting it out from atop a table in the subterranean Capitol Grill and randomly strafing an LBJ graduate." – Austin American-Statesman 
The regular session of the 88th Texas Legislature kicked off on Tuesday, Jan. 10, 2023 and will run through May 29. Lawmakers will debate over the state budget, public education, border security and property taxes, among other issues. This session provides unmatched opportunities for students to gain hands-on policy experience working on the most important challenges facing the state and nation.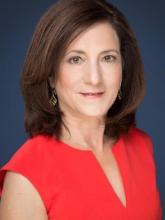 Sherri Greenberg, a former Texas state representative and the LBJ School's Dean for State and Local Government, gives us an inside look and shares her tips for a career at the Lege.
What is the Texas Legislature?
The Texas Legislature is the lawmaking body of the State of Texas. It consists of two chambers, the 150-member house of representatives and the 31-member senate. As dictated in the Texas Constitution, the regular session of the state legislature meets for 140 days every other odd numbered year at the Capitol in Austin. Additionally, the Texas Governor can call 30-day special sessions.
What kinds of jobs are available at the Texas Lege?
Elected official: The most obvious position is perhaps that of an elected official. Running for office requires organizing and fundraising, in addition to meeting certain qualifications and filing specific documents to appear on the ballot. While higher education is not required, many elected officials have an advanced degree in public policy, law or economics.
Staffer: Staff run the day-to-day operations of an elected official's office. Roles typically include a Chief of Staff, Legislative Director, Communications Director and Scheduler.
A chief of staff is usually the highest-ranking member of the elected official's team. Their primary responsibility is to support the elected official in their role. This includes advising their Member, determining and prioritizing policy strategies, and serving as a liaison between the Member and their staff.
While a Master's degree is not required, many chiefs of staff hold a master's in public policy or a J.D. In fact, many current members of the Texas Legislature have LBJ alums as chief of staff, or other staff positions. The LBJ Master's degree is a distinct advantage at the Texas Lege because our program includes courses in policy development and implementation, public finance and budgeting, the Texas Lege process, and internships, among others.
A legislative director works closely with the Chief of Staff to formulate the Member's policy and legislative strategy. Most legislative directors have a bachelor's degree in government or a related field, and many also have a master's degree.
Researcher: The Texas Legislature has nonpartisan research offices in both the Senate and the House. These agencies provide information and analysis on legislation and issues before the Texas Legislature, including a bill's provisions, background, arguments for and against the bill, and any other pertinent information. Staff roles include legislative analysts, researchers and writers. These roles require a background in writing and legislative experience. Additionally, most of the research staff have a master's degree.
What skills do you need to work at the Texas Lege?
Working at the Texas Legislature requires technical and soft skills, including research, writing and communicating effectively, critical thinking, collaboration and problem solving. People working at the Texas Legislature should be acquainted with financial management systems and the responsible stewardship of the financial resources of public entities. While some of these skills can be honed on the job, foundational competencies, often gained through graduate level coursework or work experience, are critical to getting started. 
Any tips on how to start a career in local and state government?
Get involved locally. Attend public hearings and meetings, think about delivering public testimony on an area you are passionate about, volunteer for campaigns and local boards, and read your local news. Places such as the LBJ School also offer classes, networking, and career opportunities to help you land your dream job at the Texas Lege.
LBJ at the TX Lege
Four LBJ School alumni are serving as elected officials in the Texas Lege. They are: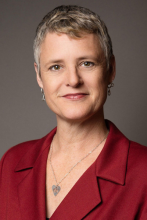 Senator Sarah Eckhardt
(D-Austin)
MPAff '98
Senator Eckhardt has deep roots in Central Texas and deep commitment to improving opportunity for all Texans. After receiving an LBJ School Master of Public Affairs and law degree from The University of Texas at Austin in 1998, Eckhardt worked for eight years as an Assistant Travis County Attorney. From 2006-2013 she served as Travis County Commissioner representing 300,000 people. From 2015-2020 she served as the Travis County Judge presiding over the Commissioners Court and representing 1.3 million people.
Sarah Gonzalez Claytor (MPAff '20) works in the Senator's office.
"It's an honor to work for Sen. Eckhardt, who was the first female Travis County Judge and the first woman to represent SD-14," Claytor said.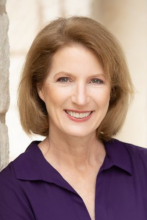 Representative Vicki Goodwin
(D-Austin)
MPAff '91
Vikki Goodwin represents Texas House District 47 in western and far south Travis County. As a member of the state House in the 86th Legislative Session, she was successful in passing a number of bills that serve her district and the state. She was a co-author of landmark school finance reform (HB 3), as well as the law boosting retired teacher pay (SB 12). In addition, she authored and sponsored five bills directly affecting HD47 that became law.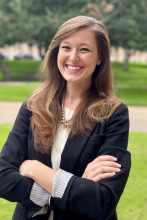 Representative Caroline Harris 
(R-Round Rock)
MPAff '20
Caroline Harris is a Round Rock native. She has seven years of legislative experience and works as a Sunday School teacher and member of the Missions Board of her church.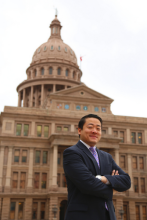 Representative Gene Wu
(D-Houston) 
MPAff '04
State Representative Gene Wu proudly serves the people of District 137 in the Texas House. Since being elected State Representative, Gene has maintained a focus on improving the lives of Texas children. Gene has authored numerous pieces of legislation supporting greater justice for juveniles; specifically fighting the school to prison pipeline and passing comprehensive CPS reform. Gene has also been appointed to the Texas Access to Justice Commission, and the Texas State Child Fatality Review Team. 
Research from LBJ School Professor Michele Deitch has helped inform Wu's work, and several LBJ School students have interned in his office. 
In addition to numerous LBJ alumni working as staff, Prof. Greenberg's class of 21 students are all interning with the Texas Legislature in member offices, committees, state agencies, or advocacy roles.  The course is Texas Legislative Process and Internship, and students learn Texas legislative specifics, such as the rules and the budget, as well as intern in state government.
The Texas Legislature comes to LBJ
Evan Smith, the former co-founder of the Texas Tribune, teaches a class on Politics and the Legislative Session every Monday. Elected officials from all levels of Texas government serve as guest speakers to share their real-world experience and bring students closer to politics and news of the day. 
Recent class guests include:
U.S. Congressman Chip Roy

San Antonio Mayor Ron Nirenberg

Texas State Comptroller Glenn Hegar

Austin Mayor Kirk Watson