Published:
January 12, 2022
The Biden-Harris administration has invited Dr. Michael Hole of The University of Texas at Austin to participate in its newly formed and nonpartisan Health Equity Leaders Roundtable. The White House Office of Public Engagement has created a roundtable series featuring a small group of cross-sector leaders from across the United States to jointly explore how the federal government might further leverage innovation and technology to advance health equity nationally.
Significant gaps in health exist between groups in the United States, reflected in differences in access to treatment, length and quality of life, and rates of disease, disability and death. For example, children in poverty are 1.5 times as likely to die and twice as likely to be hospitalized.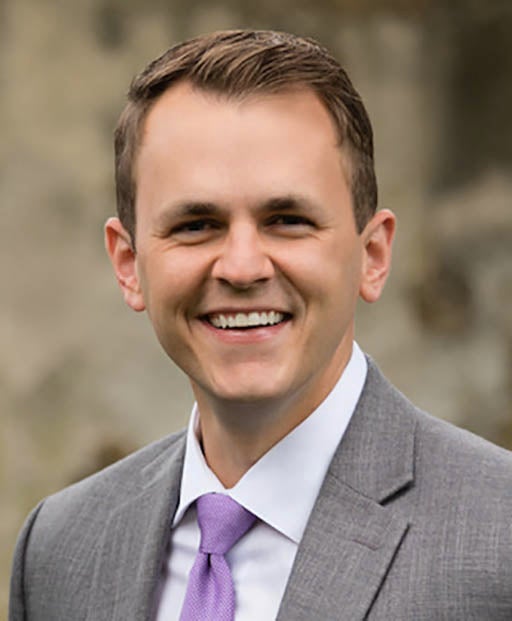 Hole and colleagues, including executives from Google, Amazon, CVS and other industry giants, will investigate potential public-private partnerships, data-sharing opportunities and possibilities for scaling evidence-based programs via federal policy to address health inequities. The group conducted its first monthly meetings virtually on Nov. 10, Dec. 8 and Jan. 12. As the pandemic allows, the leaders anticipate gathering at the White House. Hole is the only participant from Indiana and the only participant residing in Texas.
"I'm grateful for this rare opportunity to bring the voices of my patients, students and clients to our nation's capital alongside such an impressive group of public servants," says Hole. "To represent my institutions and my tiny hometown at the White House, to potentially impact national policy for good — it's something really special."
---
"All Americans, no matter where they come from or who they voted for, deserve a fair shot at getting and staying healthy. In pursuit of that north star, I'm fired up about the work ahead." —Dr. Michael Hole
---
In a 2017 report designed to increase consensus on the meaning of health equity, the Robert Wood Johnson Foundation provided the following definition: "Health equity means that everyone has a fair and just opportunity to be as healthy as possible. This requires removing obstacles to health such as poverty, discrimination, and their consequences, including powerlessness and lack of access to good jobs with fair pay, quality education and housing, safe environments, and health care."
"Dr. Hole brings both medical know-how and service-oriented leadership to the White House," said JR DeShazo, dean of the LBJ School. "His courage, creativity and willingness to listen to and work with people with diverse perspectives will equip him well, and we are proud to see his impactful career continue to gain momentum at the highest levels of government."
"Dr. Hole has a track record of building bridges across sectors and political divides to tackle some of today's most pressing civic issues, including health disparities," says Dr. George Macones, interim dean of Dell Medical School. "His entrepreneurial, data-driven approach is sure to add value at the White House."
Hole, a first-generation college graduate from rural Indiana, is the founder and executive director of The Impact Factory at UT Austin, the university's hub for social innovation and entrepreneurship. A pediatrician and multitime entrepreneur, he teaches business and public policy at Dell Medical School and the Lyndon B. Johnson School of Public Affairs. In 2016, Forbes named Hole to America's "30 Under 30" list. In 2019, Presidents Bill Clinton and George W. Bush named Hole a Presidential Leadership Scholar.
"All Americans, no matter where they come from or who they voted for, deserve a fair shot at getting and staying healthy," says Hole. "In pursuit of that north star, I'm fired up about the work ahead."