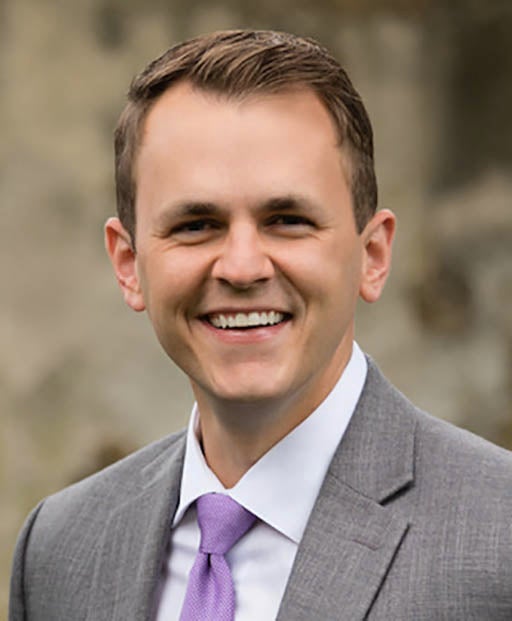 Research Assistant Professor, Pediatrics, Population Health and Public Policy
Education:
Pediatrics Internship, Harvard Medical School
Pediatrics Residency, Harvard Medical School
MBA, Stanford Graduate School of Business
MD, Stanford University School of Medicine
B.S. in Spanish and Biological Sciences, Butler University
Research Areas:
Social Entrepreneurship
Child Poverty & Health
Social Policy
Michael Hole is a physician, professor, author and entrepreneur at UT Austin, where he leads The Impact Factory, a hub for social entrepreneurship and community service. He is a partner at Notley, an investment firm fueling social impact.
Dr. Hole is a board-certified pediatrician for families experiencing poverty and homelessness. He teaches public policy, community engagement and entrepreneurship to undergraduate, graduate and medical students. Cited 26,000+ times, he has 60+ publications on health financing, education disparities, economic mobility and more.
In 2016, Forbes named Dr. Hole to America's "30 Under 30" list after he started StreetCred, a nonprofit helping low-income families file taxes and build wealth. He cofounded Good Apple, a grocery delivery company fighting hunger; Early Bird, a scholarship fund for babies in poverty; and Main Street Relief, a nonprofit serving small businesses. He also owns Hoosier & Company, a social impact consulting firm.
Formerly a case manager fighting child trafficking and domestic violence in America's heartland, Dr. Hole led campaigns to help fund a new elementary school in Uganda and an orphanage for abandoned children with disabilities in post-earthquake Haiti.
A product of public schools and first-generation college graduate from rural Indiana, Dr. Hole earned his M.D. and MBA from Stanford before completing residency at Harvard. He has a B.S. in Spanish and biological sciences from Butler University, where he was top student and now serves on the board of trustees.
In 2019, Presidents Clinton and George W. Bush named Dr. Hole a Presidential Leadership Scholar. He is a member of Mensa, former Global Shaper of the World Economic Forum and term member of the Council on Foreign Relations. In 2021, he joined the Health Equity Leaders' Roundtable at The White House.
Dr. Hole lives in Austin, Texas with his wife and daughter.