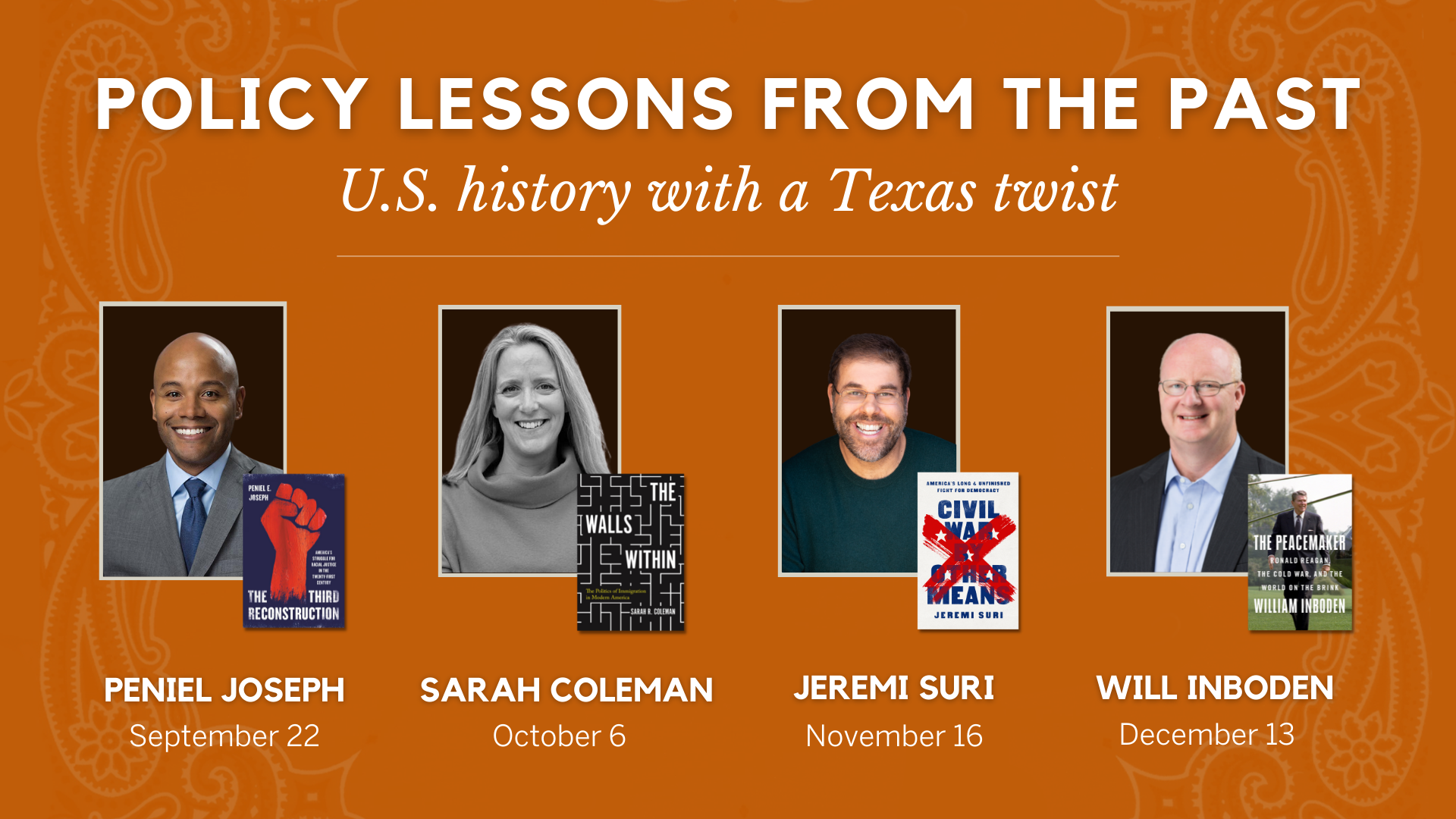 Those who cannot remember the past are condemned to repeat it. In a special series titled "Policy Lessons from the Past," four Texas-based policy experts will discuss how our shared history impacts today's political environment, spanning topics like racial justice, immigration, global confrontations and the very nature of democracy.
The LBJ Washington Center presents Dr. Sarah Coleman, a historian from Texas State University. In this discussion moderated by LBJ Professor, Dr. Sergio Garcia-Rios, Dr. Coleman will describe a history of the battles over U.S. immigrants' rights since 1965—and how these conflicts reshaped access to education, employment, civil liberties and more. This is the subject of her book, The Walls Within: The Politics of Immigration in Modern America.
Can't make the event? Subscribe to LBJ's podcast to listen on demand in November.
Event Details
Date and Time
Oct. 6, 2022, 5:30 p.m. to midnight
Location
LBJ Washington Center