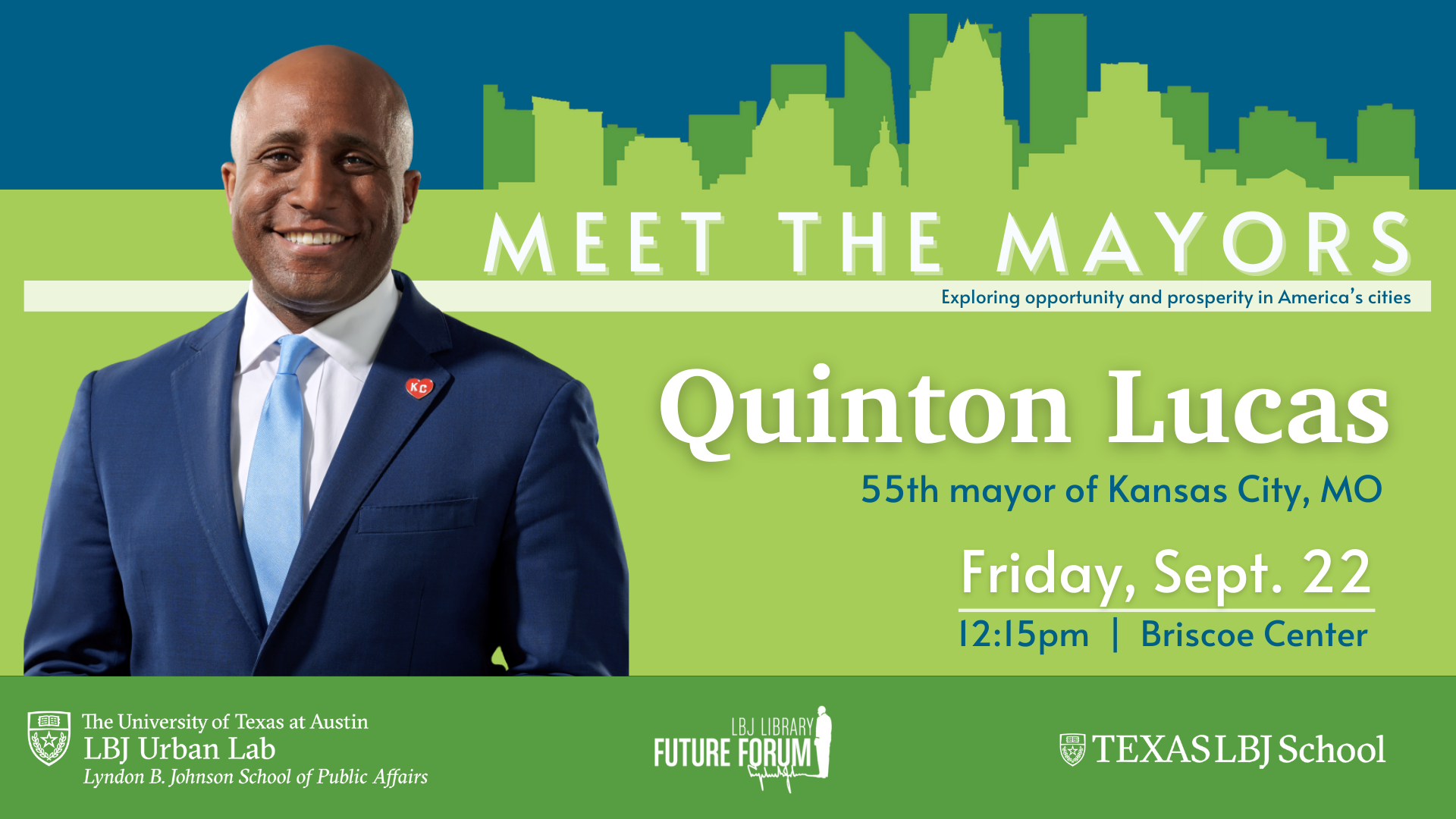 Nine in 10 Americans live in metropolitan areas. These cities offer great opportunities, but they they also face grand challenges. Throughout Texas and the rest of the country, our cities require fresh ideas, innovative partnerships, and feasible and affordable policies to address growing challenges. The Meet the Mayors series at the LBJ School brings together the Mayors building the cities of the future.
Urban Lab Director, Steven Pedigo, is joined by Kansas City's Quinton Lucas to discuss inclusive city building, the notion that cities should serve everyone equally in ways that break down structural inequalities and disparities. They will dive into how mayor Lucas and his administration throughout various city departments have built an agenda around making KC more equitable and providing greater opportunity for all residents.
---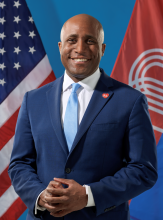 Born and raised in Kansas City's East Side communities, Mayor Quinton Lucas has served as the 55th mayor of Kansas City since 2019. 
As mayor, he led Kansas City's adoption of the nationally acclaimed zero-fare transit initiative, which maintains a fare free public transit system on bus and rail transit citywide.  Mayor Lucas also championed the resurfacing of hundreds of miles of Kansas City's streets and sidewalks, addressing a year's long maintenance backlog in every Kansas City neighborhood.    
Having experienced homelessness in his youth, Mayor Lucas created the City's first Housing Trust Fund, spurring the development of hundreds of units of housing attainable for Kansas Citians earning incomes between $0 and $42,000 per year.  

This event is brought to you by the LBJ School, The Urban Lab and the LBJ Future Forum.
Event Details
Date and Time
Sept. 22, 2023, 12:15 to 1:45 p.m.
Location
Dolph Briscoe Center for American History