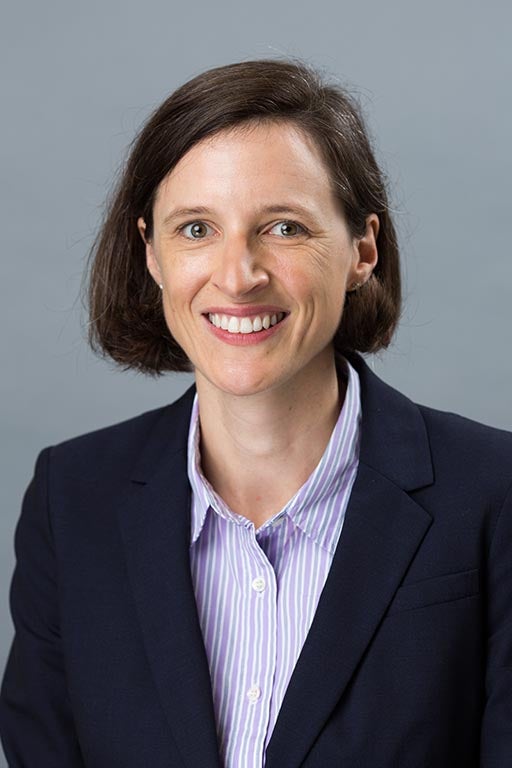 Associate Professor of Public Affairs
Education:
Ph.D. in Sociology, Cornell University, 2014
M.S. in Applied Economics and Management, Cornell University, 2005
B.A. in Economics, Cornell University, 1999
Research Areas:
Food Security
Gender, Nutrition and Agriculture Linkages
U.S. Food Aid and Food Assistance Policies
Teaching Areas:
Research and Empirical Methods
Development Policy
Social Policy
Erin Lentz is an associate professor at the LBJ School of Public Affairs at The University of Texas at Austin. She teaches on research and empirical methods, development policy, gender and development, and food policy. Her research explores food security; early warning systems; gender, nutrition, and agriculture linkages; and U.S. food aid and food assistance policies.
Dr. Lentz is currently pursuing four research agendas. First, she is an established authority on U.S. food aid and food assistance policy. For nearly two decades, she has studied donor responses to food insecurity in low-income countries. This research informed her 2018 congressional testimony on reforming food aid. Second, she researches innovative approaches to improving early warning for food insecurity crises, with a focus on leveraging real-time data and machine learning techniques. Third, she analyzes the links between hunger, gender and nutrition. With collaborators she developed the Women's Empowerment in Nutrition Index. Having validated the Index in South Asia, she is now preparing to validate it in Kenya. Fourth, she is developing a collaborative, community-based research project exploring the social life of famine through collecting oral histories of survivors of the 1974-5 famine in rural, northern Bangladesh.
Dr. Lentz received a Fulbright fellowship to Bangladesh to research the secondary effects of food aid in local communities. She has worked or consulted with CARE, the United Nations World Food Programme and numerous other international NGOs. She holds a Ph.D. in sociology and M.S. in applied economics and management from Cornell University.
Contact Information
Phone: