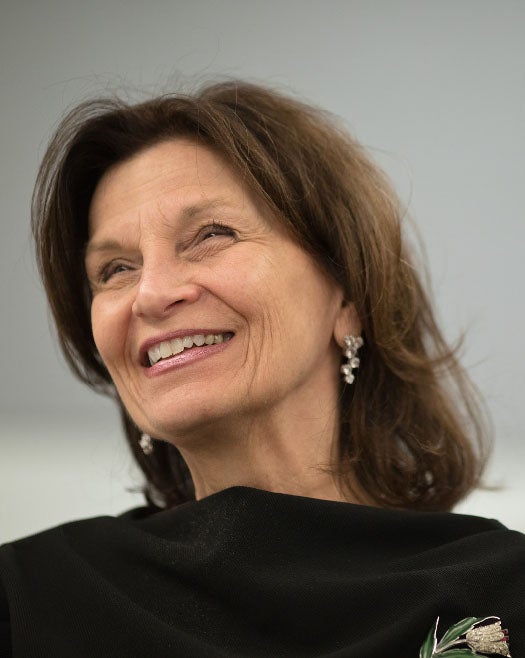 Dean Emeritus
Education:
M.A. in Experimental Psychology, University of Wisconsin, Madison
B.A., Canisius College
Teaching Areas:
Policy Process and Institutions
Finance
Management and Leadership (including Nonprofits)
Angela Evans was dean of the LBJ School of Public Affairs from 2016 to 2020. She joined the School as a professor of practice in 2009 after 40 years in public service to the U.S. Congress, including 15 as the deputy director of the Congressional Research Service (CRS), a legislative branch agency that provides nonpartisan research and public policy analysis to Congress.
During her tenure, the LBJ School's U.S. News and World Report ranking rose from 14 to 8. She strengthened its commitment to producing dynamic, actionable research to inform real-world policymaking; attracting and retaining the best talent to teach and engage with the School's communities; and giving diverse cohorts of students the knowledge and skills to influence and lead in the civic sector. She refreshed the School's academic programming, expanded its intellectual leadership; streamlined systems and operations; and raised over $57 million in funding. She was instrumental in creating three centers: the LBJ Urban Lab, the Prison and Jail Innocation Lab (PJIL) and The Impact Factory (an initiative with Dell Medical School). She championed the inauguration of the LBJ Women's Campaign School, and created leadership positions including an associate dean for students, an assistant dean for community engagement, and an assistant dean for academic strategies.
Evans's numerous teaching awards include the 2012 Texas Exes teaching award, the most valuable class (2010 and 2012) and the most helpful professor (every year between 2010 and 2015).
Evans is a fellow of the National Academy of Public Administration; past president of the Association for Public Policy Analysis and Management (APPAM) (2013–14); and served on the executive committee of National Association of Schools of Public Affairs and Analysis (NASPAA). She is a visiting fellow with the IBM Center for the Business of Government, where she is working on reimagining public affairs education.