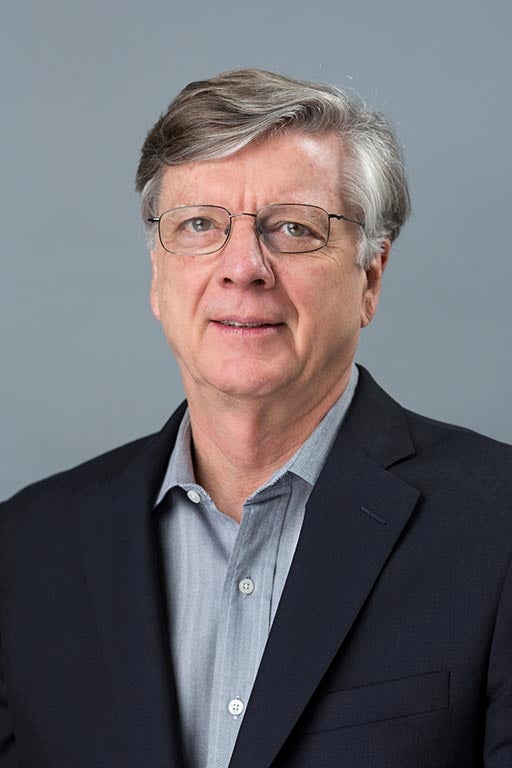 Mike Hogg Emeritus Professor of Urban Policy
Education:
Ph.D. in Urban and Regional Planning, University of Pennsylvania
Teaching Areas:
Research and Empirical Methods
Economics
Social Policy
Development Policy
Robert H. Wilson was a visiting professor at the Federal University of Pernambuco (Recife, Brazil) prior to joining the LBJ School in 1979. He has held a number of visiting positions including the Visiting International Philips Professorship at the Getúlio Vargas Foundation (São Paulo, Brazil), the Fulbright/FLAD Chair in Knowledge Management Policies at the Advanced Technical Institute (Lisbon, Portugal) and Public Policy Scholar at the Woodrow Wilson International Center for Scholars (Washington, DC). Wilson has held various administrative positions at The University of Texas at Austin including interim dean, associate dean for academic affairs and research, and director of the Policy Research Institute at the LBJ School; director of the Brazil Center at the Institute of Latin American Studies; and director of the Urban Issues Program. He has collaborated on projects with the United Nations Development Program, U.N.-Habitat, the Organization of American States, the Urban Institute, the National Academy of Sciences, the U.S. Department of Education, the U.S. Department of Housing and Urban Development, the Congressional Research Service, the Fulbright Commission, the Ford Foundation, the National Association of Counties, the Texas Legislative Education Board, the Texas Industrial Areas Foundation, PeopleFund, the Texas Low Income Housing Information Service and the Banco de Desenvolvimento do Nordeste and SUDENE (Brazil). He was inducted into the National Order of the Southern Cross with the rank of commander by the president of Brazil.
Contact Information
Phone: