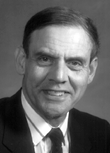 Professor Emeritus of Public Affairs
Education:
Ph.D. in Political Philosophy, University of Bonn
Jurgen Schmandt specializes in environmental policy and regulation. His research deals with sustainable development, climate change and water policy. He has a doctorate from the University of Bonn (political philosophy) and has worked at the OECD (Paris) and the Environmental Protection Agency. Before coming to the LBJ School, he was associate director of the Program on Technology and Society at Harvard University. Schmandt developed the sustainable development program at the Houston Advanced Research Center (HARC). He continues to work with HARC as a Distinguished Fellow.