Published:
March 30, 2023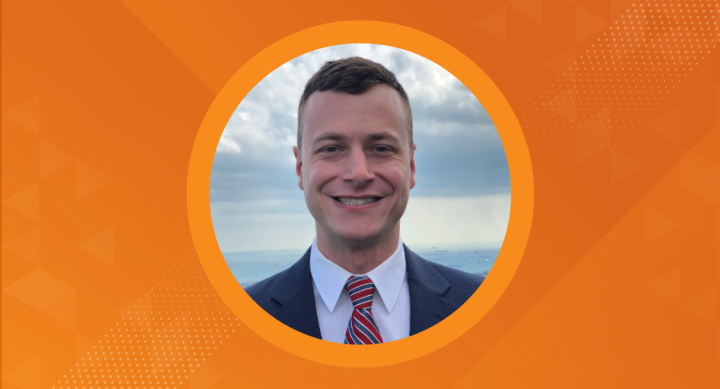 Then U.S. Navy liaison Matt Ziesmer (MGPS '22) embarked on a master's program at LBJ while working remotely from Singapore. Despite attending classes at odd hours, he completed his Master of Global Policy Studies with an Indo-Pacific regional specialization. Now, Matt, a foreign area officer, is in California for Korean language training before returning to work on Navy policy in South Korea or Singapore. He tells us about his professional journey and the LBJ camaraderie he experienced, from afar. 
Tell us about your experience at the LBJ School.
MZ: I started my LBJ experience remotely from Singapore for my first semester while working my regular job as the US Navy's liaison to Southeast Asian navies. Every week I would attend class multiple days at either 10 pm or 2 am and then leave for my normal work day at 6:30 am. At the end of my first semester, I was able to move to Austin and join the rest of my MGPS cohort. I took classes while teaching undergraduate courses in Naval Engineering and Naval Weapon Systems. At LBJ, I built on my experience in Southeast Asia and completed a regional specialization in the Indo-Pacific (India to Hawaii). I completed my PRP with Dr. Sankaran on US-Russian Missile Defense Cooperation.
Tell us about your professional journey after you left the LBJ School. 
MZ: I continued to teach Naval Engineering at UT and advise students in the Department of Naval Science until October when I moved to Monterey, California to begin 1.5 years of Korean language training at the U.S. Defense Language Institute. After I learn Korean, I will work on Navy policy in either South Korea or Singapore.
What is one skill you learned at the LBJ School that you still use in your professional career today?
MZ: The skill of consolidating a policy into a 1-2 page point paper that is easily digestible for decision-makers. 
What advice would you give current students as they prepare to graduate and go out into the policy arena? 
MZ: Follow your dream and think back to the reasons why you decided to pursue a degree in policy. It is easy to get distracted and off-track during the semester. 
What was your most treasured memory from your time at the LBJ School? 
MZ: The conversations and teamwork with my Western Hemisphere group in Dr. Adair's "Thinking, Writing, and Briefing for Intelligence" [class]. I took this class almost entirely in Singapore and the multiple Zoom meetings a week made me feel like part of the LBJ family even when I was thousands of miles from Austin.