Published:
August 13, 2021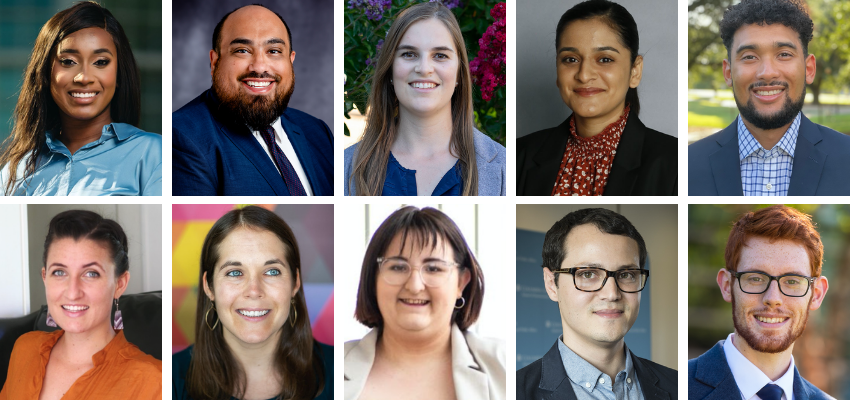 A few members of the newest incoming class at LBJ. Top row: Morgan Brown, Eric Bustos, Katherine Dillon, Fernanda Figueroa, Jaren Gaither. Bottom row: Isabel Keddy-Hector, Kate McArdle, Alexandra Murarescu, Eloy Oliveira, Ruairi Vaughan.
Meet some members of the LBJ School's newest cohort.
Expert thinkers and doers are always critically important in public policy, and given the remarkable speed of change and the complexity of challenges that we as a society face, the need for dedicated, passionate and well-trained public servants has never been clearer.
New LBJ students have answered the call to service in a tremendous way. This incoming class includes more than 250 new master's degree students and nine Ph.D. students. Students from historically underrepresented communities make up nearly half of the master's cohort, along with 21 international and 26 first-generation students. Dual degree students make up 11.5%, and more than 4.4% are active military.
We thank you for your service and your commitment to changing the world. To our new class: Welcome to the LBJ School — we can't wait to see what you'll do next.
Morgan Brown, Master of Public Affairs dual degree with Public Health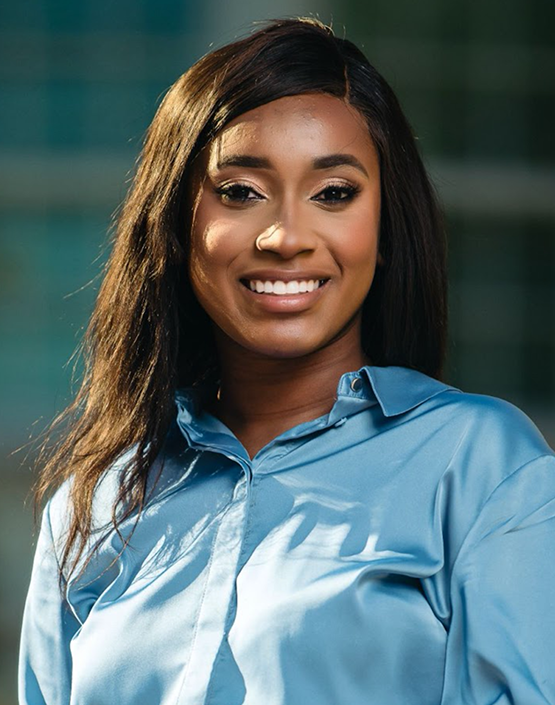 Policy area: Nonprofit management and philanthropy; education; health and social policy
Morgan Brown is a second-generation Nigerian-American woman from California, but now calls San Antonio home. She earned her B.S. in public health and psychology minor from Texas A&M University. Prior to entering LBJ, Morgan interned with her local health department and the Texas Department of State Health Services. She is currently working as a research coordinator with UT Health Science Center on a clinical trial to help develop a vaccine for COVID-19. Brown is interested in developing policies that will improve health outcomes, increase equity and economic mobility.
I chose LBJ because I knew I would be in an environment that would introduce me to new people and opportunities, challenge my perspectives, and most importantly help me gain a deeper understanding of policy and the way it intersects with race and health outcomes.
Although summer programming looked a bit different for our cohort, I was able to gain valuable insight from faculty about their specialties and learn from my peers about what to expect as an incoming student. I was a bit apprehensive as to what life would be like as a dual-degree student, but everyone was very forthcoming and helpful during this process. I am excited to learn and grow with these students these next couple of years and know these are connections and friendships that will last a lifetime.
Eric Bustos, Master of Public Affairs – DC Concentration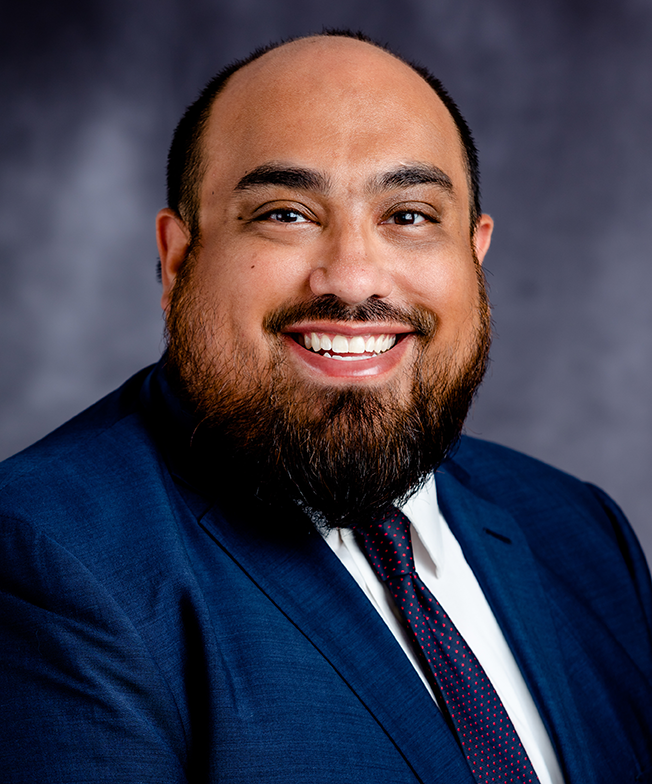 Policy area: Urban policy and strategies
Eric Bustos has spent the last decade working in state and local government in Austin, focusing on transportation and urban issues. He has a degree in political science from St. Edward's University.
I chose the LBJ School and the DC Concentration because it offered a path to grow my policy and advocacy skills at the federal level. I intend to focus on urban policy and the mission of the LBJ Urban Lab aligned perfectly with my values and the active approach I take to policy work. Prioritizing community is important to me and it is clear that the LBJ School creates a community environment not just for students but also continues to cultivate that culture in its alumni network.
Katherine Dillon, Master of Public Affairs – DC Concentration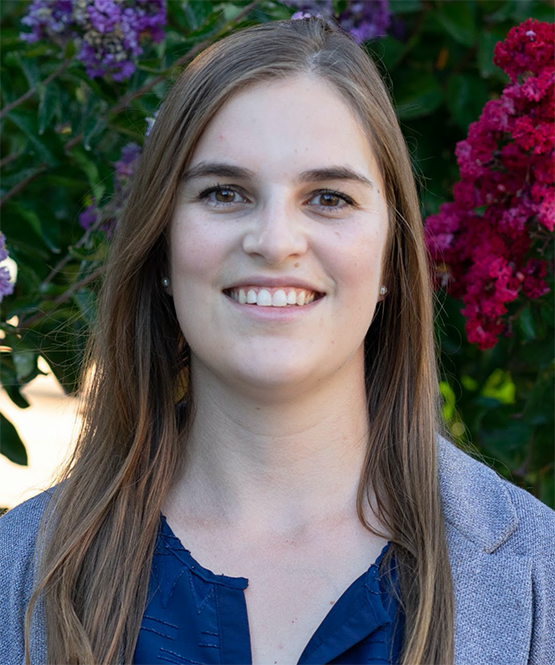 Policy Area: Education; health and social policy; economic policy
Katherine Dillon hails from Los Molinos, California—a small town two hours north of Sacramento and three hours south of the Oregon border. She earned her B.A.s in international Relations and Economics from California State University, Chico. Prior to coming to LBJ, she worked on a federal GEAR UP grant servicing six Title I schools in northern California. Before GEAR UP she worked for an insurance company as a nonprofit underwriter in the Bay Area. Dillon is interested in education and social policy as well as economics with a focus on how social policy interacts with the field of K-12 education and the driving economic forces surrounding poverty.
LBJ reminded me of my alma mater in that it was close-knit and welcoming. In my every interaction with staff and faculty, they have been understanding, patient and quick to reply. I felt welcomed every step of the way. While I'm here I hope to get a deeper dive into my chosen policy topics with the policy experts at LBJ and more applied experience in the field!
Fernanda Figueroa, Master of Public Affairs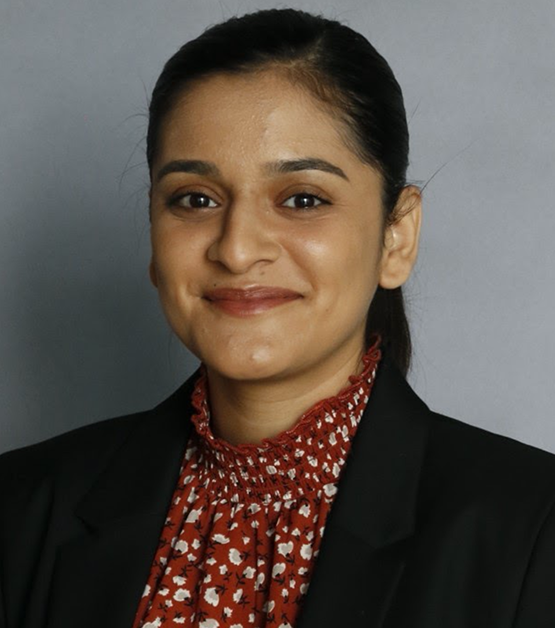 Policy area: Education; health and social policy
Originally from Donna, Texas, Fernanda Figueroa earned her B.A. in mass communication (print journalism) with a second major in political science from The University of Texas Rio Grande Valley (UTRGV). She currently works at Community Impact Newspaper, where she covers government and education for the city of Georgetown. She also serves in the United States Navy Reserve, where she plays an important part in intelligence collection. Fernanda is interested in social policy with a focus on education and women's reproductive rights. After 10 years, Figueroa is still waiting on her Hogwarts letter.
I choose LBJ for its prestige and the opportunities that would be available to me — and at the end of my LBJ career, I hope to have acquired the necessary knowledge and skills to make a positive difference in the world.
Jaren Gaither, Master of Public Affairs – DC Concentration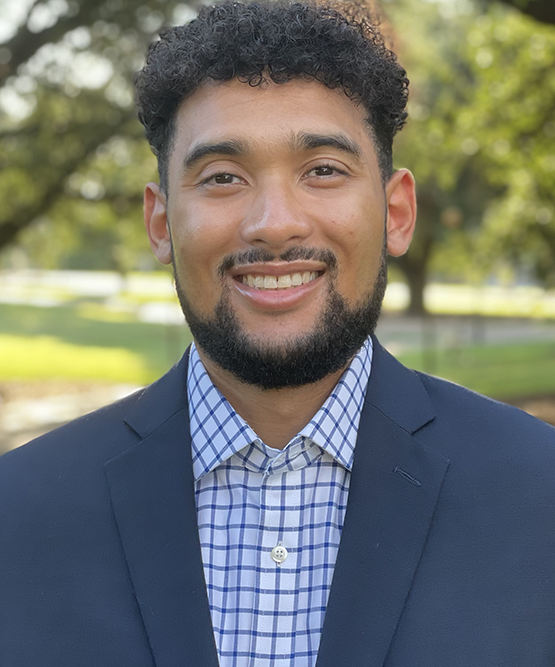 Policy area: Health policy
Jaren Gaither was born and raised in Los Angeles, California. He graduated with honors in political science and economics from the University of California, Davis (UC Davis). Upon graduating, he began working as a management consultant for a Sacramento-based management consulting firm. There he discovered his passion for health care policy through working with government agencies such as the California Department of Public Health. Gaither is interested in the intersection of public health and economic policy, specifically as it applies to increasing equitable access to all forms of health care.
I chose LBJ because of the community. Immediately, I knew LBJ was the school for me during the virtual admitted student event and subsequent follow-up events. All the staff and faculty were so welcoming, and it was something unlike I had experienced before from a university, public or private. I even had staff reach out to me, asking if I had questions or wanted to connect with a professor in my policy area of interest.
Isabel Keddy-Hector, Master of Global Policy Studies dual degree with Earth and Energy Resources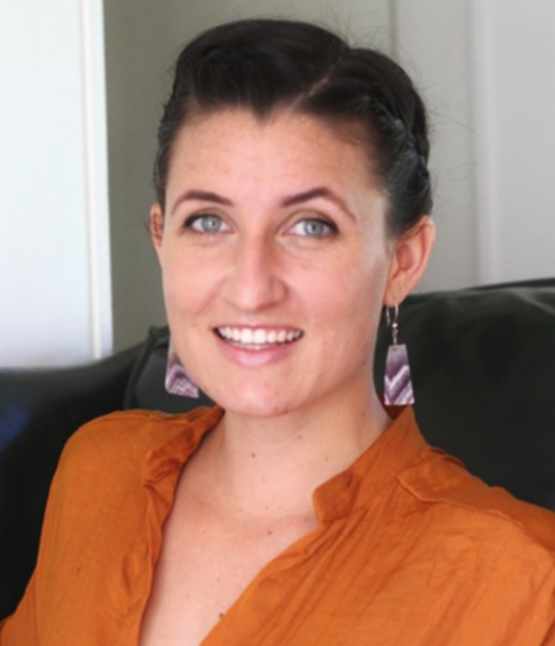 Policy area: Environmental policy
Isabel Keddy-Hector earned her B.A. in biology from Bard College in upstate New York, where she was a collegiate athlete and captain of the Bard women's soccer team. After graduating, she was invited to serve as a community environmental conservation volunteer in Panama with the Peace Corps. After two years in the Peace Corps and an evacuation due to COVID-19, when Keddy-Hector returned to the U.S. she chose to serve for a third year as an AmeriCorps VISTA Team Leader in Billings, Montana.
I chose the LBJ school for diversity in opinions I would have the opportunity to interact with, learn from and be challenged by during my tenure as a graduate student. Not only does the LBJ School offer the chance to work with some incredible professors, but I am consistently impressed by the backgrounds and experience of my fellow LBJ-ers — I feel lucky to be in the same group as them!
The faculty and staff have been incredible thus far — supportive, informative and encouraging throughout the application and orientation process. I would advise reaching out to professors and staff during your journey, they have never failed to be responsive and enthusiastic in their responses. My conversation with Professor Redei was a huge factor in my choosing the LBJ School.
I am excited for the growth I will undergo during these next few years. The work and service experience I have had since undergrad was monumental in shaping my career interests and informing my perspective — now I am hoping the LBJ School will give me the tools I need to enter the next chapter of my journey.
Kate McArdle, Ph.D.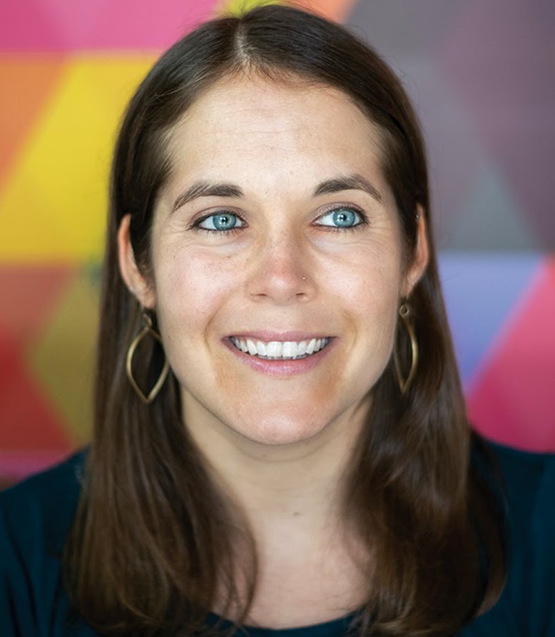 Policy area: Race; gender; justice and civil rights; voting rights and democracy reform
Kate McArdle plans to focus her research on equitable access to political power and democratic representation. Prior to LBJ, she led data science at Blue Squad, where she built software that used national voter records and elections data to empower people to help their friends become more civically and politically engaged. She earned her master's degree in software engineering at The University of Texas at Austin and her bachelor's degree in electrical engineering at the University of Pennsylvania.
My first interaction with the LBJ School was in February 2020, when I attended a talk by Sherrilyn Ifill, president of the NAACP Legal Defense Fund, hosted by Dr. Peniel Joseph and the Center for the Study of Race and Democracy. At the time, pursuing a public policy degree had never crossed my mind; I just admired Ms. Ifill and was excited by the chance to hear her in person. I was captivated by the conversation between her and Dr. Joseph, taking several pages of notes on what she called "democracy maintenance."
As I spent the next several days continuing to ruminate on that conversation, the idea of a Ph.D. in public policy formed in my head. My background is in data science and engineering, which may seem very far away from public policy, but I've spent the last few years working as a data scientist to improve civic and political engagement among those who are not currently engaged. Through this work, I've come up against countless frustrating policy obstacles designed precisely to keep people out of civic and political processes, topics that Ms. Ifill and Dr. Joseph delved into during their conversation. Their frank discussion on the racism and white supremacy behind these policies demonstrated to me the kind of environment the LBJ School can offer. Although in the days following that talk I was still only mulling the idea of pursuing a Ph.D. in public policy, I immediately knew that the LBJ School would be the place for it if I did.
Over the next few months, I became more and more excited about the prospect of attending the LBJ School to pursue research on improving equitable access to political power and democratic representation in the U.S. Not only do I feel I will be supported at the LBJ School in tackling the specific forms of institutional racism that stand in the way of such equity, but I will also be supported in the other key aspect to my research: data science. With a background in data science and engineering, one of my top requirements for a public policy school is an embrace of applying data science to push the boundaries of policy research, and the LBJ School certainly provides this, with its focus on quantitative methods and data science certificate program.
More broadly, I appreciate the LBJ School's focus on interdisciplinary research, that many of LBJ's faculty come from backgrounds other than policy, and that students are encouraged to take advantage of courses and faculty throughout UT. I believe the wide breadth of backgrounds and perspectives offered serves to enhance students' professional development and the quality of their research, and I am excited to fully leverage this aspect of my LBJ experience.
Alexandra Murarescu, Master of Public Affairs – DC Concentration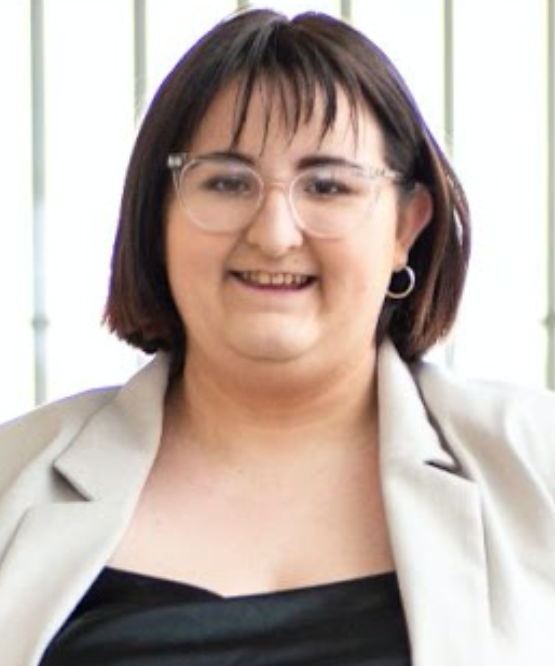 Policy area: Race; gender; justice and civil rights; urban policy and strategies; immigration and citizenship; diversity
Alexandra Murarescu is originally from Macomb, on the east side of Michigan. She graduated with her B.S. in public and nonprofit administration and a minor in human rights from Grand Valley State University, near Grand Rapids. During her undergraduate experience Alexa liked to grow with her community by getting involved with local nonprofits and social movements. Most notably she enjoyed organizing around the past presidential election and interning with Planned Parenthood Advocates of Michigan. Murarescu is a first-generation college student as well as a first-generation U.S. citizen. She is excited to learn more about Austin and find ways to get involved in the community!
I applied to LBJ because of their unique programs and experiential learning opportunities. I want to continue diversify my skillset and gain a better understanding of my leadership philosophy.
Eloy Oliveira, Ph.D.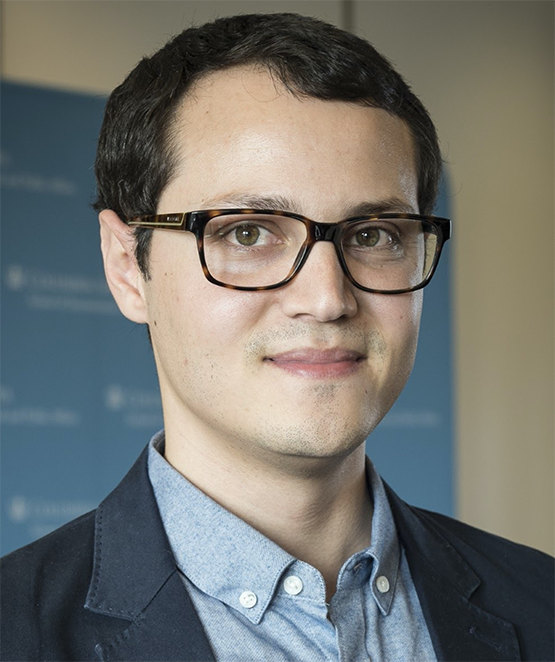 Policy area: Nonprofit management and philanthropy; public management; public financial management
Eloy Oliveira holds a master's degree in public administration from Columbia University and also a Bachelors of Law degree from Universidade Federal de Minas Gerais (Brazil). Before joining LBJ School, he led Republica.org, a Brazilian think-and-do-tank focused on using data to improve the motivation, responsiveness and effectiveness of people working in government in Brazil. Since its inception in 2016, Republica.org has led and co-funded over 150 different projects, sparking change in Brazilian public policy. Previously, Oliveira served as a public servant at the Minas Gerais State Government in Brazil, where he led projects related to public-private partnerships (PPPs). He regularly writes to newspapers in Brazil about best practices in public management and public policies.
I choose the LBJ School because of its incredible professors, hands-on learning opportunities and intellectually diverse student body. During my time there I hope to advance my research skills, have enlightening conversations, receive scholarly guidance and join a community of passionate policy professionals.
Ruairi Vaughan, Master of Public Affairs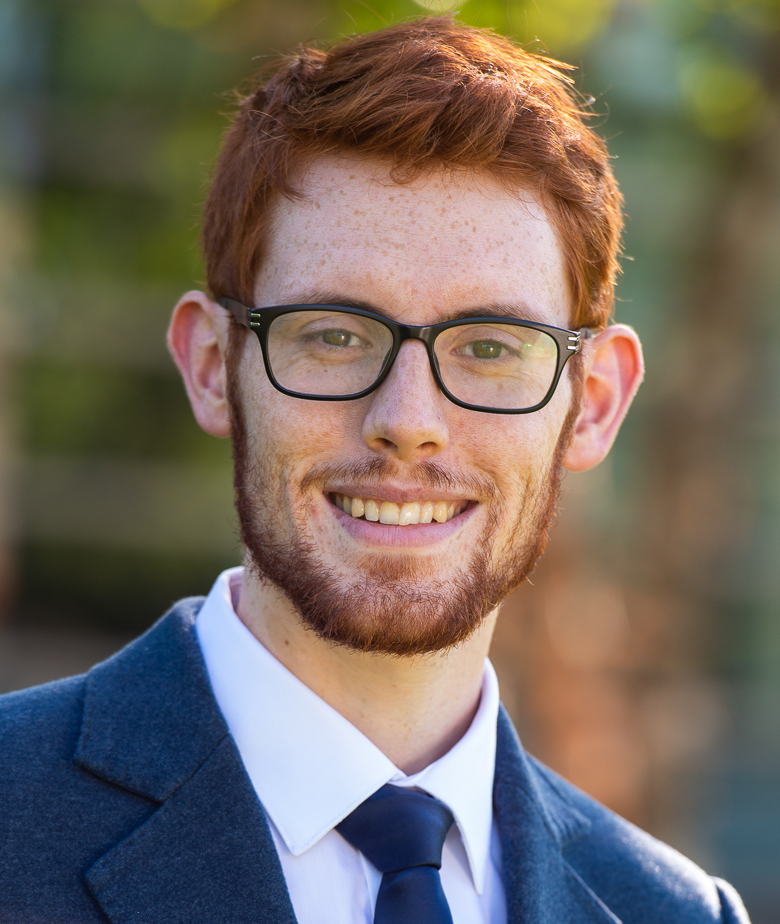 Policy area: International security and conflict; race; gender; justice and civil rights; urban policy and strategies; immigration and citizenship; diversity; public management; public financial management; economic policy; campaigns and elections
Ruairi Vaughan is originally from northeast Scotland. He earned his B.A. in international relations from the University of St .Andrews, and moved to Seattle, Washington, shortly after to marry his U.S. citizen fiancée. Since moving to the U.S. he has worked as a political journalist, covering national, state and municipal elections. After going through the system himself, Vaughan is interested in immigration policy, and how immigration impacts campaigns and elections.
I was impressed by the prestige of the LBJ School, but also excited to find a program that wasn't centered on the East or West Coast regions. Studying in Texas will expose me to viewpoints, lived experiences and cultural norms that I have not yet gotten access to. As a plus, the weather is a huge draw too! During my time here I hope to build my expertise in my areas of interest, while simultaneously making professional connections that will ultimately help me to put that expertise to use.