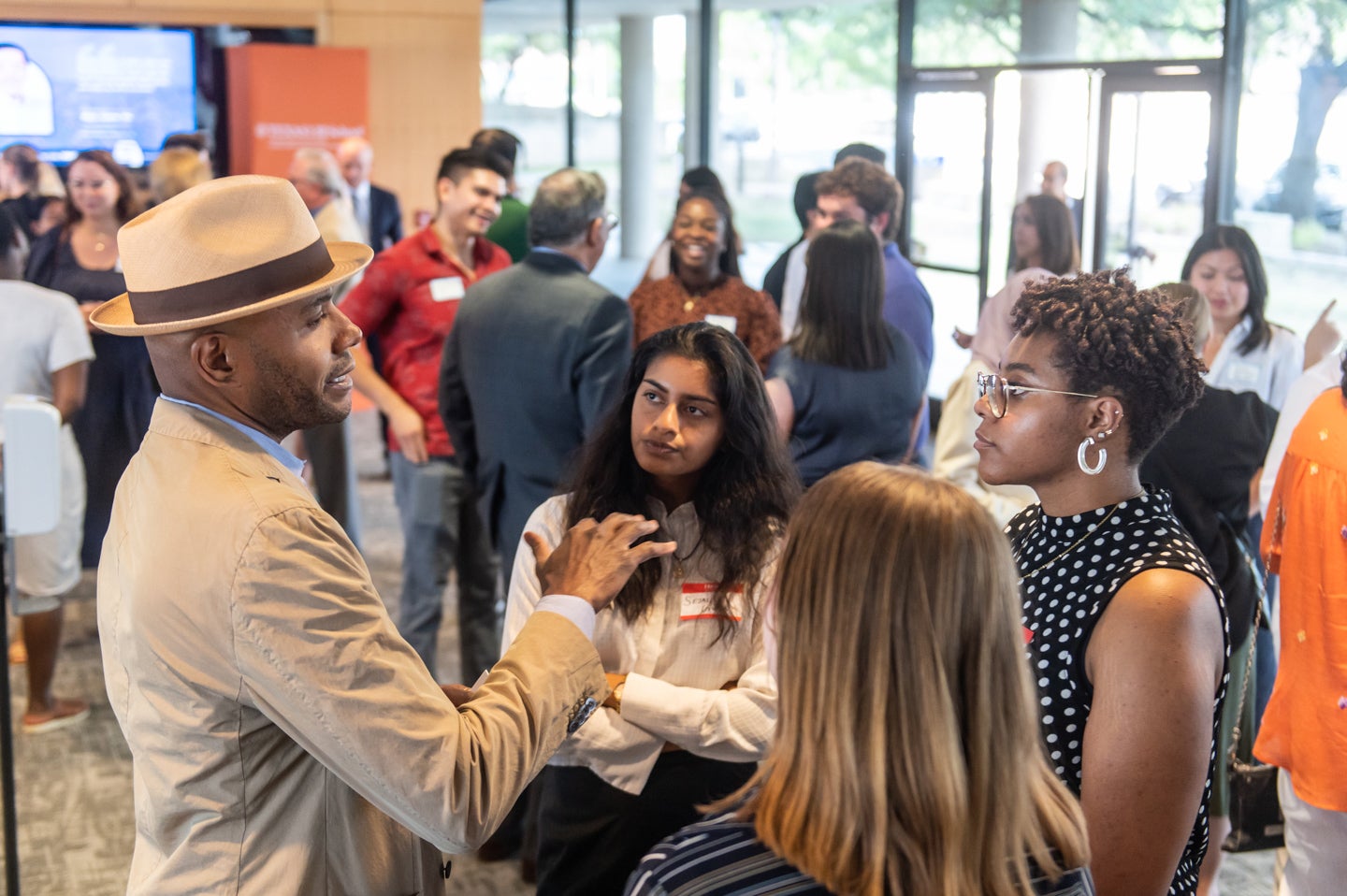 Application Deadline: Tuesday, June 6, 2023
About PPIA 
The PPIA Public Service Weekend is a conference empowering undergraduate students, and recent postgraduates, from historically underrepresented backgrounds to consider graduate degree programs and careers in public service. Its primary goal is to introduce students to topics in the field of public policy through the lens of justice, equity, diversity and inclusion. The Public Policy and International Affairs Program (PPIA) is a not-for-profit that has been supporting efforts to increase diversity in public service for more than 40 years.
Program Description
Throughout the conference weekend, participants will focus on the evolving landscape of civil rights, civic engagement, immigration, bipartisanship, education, and LGBTQIA+ policy issues across Texas and the Southern United States. Participants will learn from leading policy professionals that range the profession, including distinguished academics, nonprofit professionals, policymakers from the field, and community activists – many of whom are LBJ alumni, professors of the LBJ School, or currently affiliated with The University of Texas at Austin.
Who Should Apply?
Rising college sophomores, juniors, seniors, and recent college graduates interested in public service and public policy graduate education are strongly encouraged to apply. Preference will be given to individuals living in, attending college or university in, or having strong connections to Texas, the South, or the Southwest.

Individuals with seen and unseen identities, or those with diverse lived experience, who have been historically underrepresented in public service. Students of color, first generation college students, students who have received Pell Grants, and those that identify as LGBTQIA+ are strongly encouraged to apply.
Benefits to Participants
Network with current LBJ students, LBJ alumni, PPIA alumni, and program participants as you consider graduate programs and careers in public service. 

Participate in interactive presentations and dialogues that focus on helping the next generation of changemakers bridge the polarization gap, including how to be influential in government, advocacy, bipartisan, and nonpartisan environments.

Your voice is important in creating change! Learn and gain expert feedback in the fundamentals of researching, writing, and delivering effective, fact-based oral testimony. 

Participate in workshops on developing your personal narrative and how to navigate and mediate civil discourse in today's political landscape. 
Application Details
Application due Tuesday, June, 6, 2023 by 5pm CT

Application consists of:

Demographic information

Resume

Unofficial undergraduate transcript

Essay Questions 1: What about your background or experiences has inspired you to explore a career in public policy or international affairs? Please answer in approximately (500 words)

Essay Question 2: How do you envision your career path impacting the policy issues you are most interested in? Please answer in approximately (500 words)
Conference Schedule
The LBJ School's 2023 PPIA Public Service Weekend will be held 100% in-person at the University of Texas at Austin.

Applicants will receive up to $500 in travel assistance as part of their acceptance to the program to facilitate their participation in the conference. We anticipate accepting 45 applications for our 2023 Public Service Weekend.

Participants in our PPIA Public Service weekend will be provided free on-campus housing and meals as part of the conference. 
Required In-Person Programming
Thursday, July 20 – Arrive in Austin, Conference housing check-in (meals on your own)

Friday, July 21 – Programming starts at 9am CT, LBJ School of Public Affairs

Saturday, July 22 –All-day programming, dinner keynote 

Sunday, July 23 – Half-day programming, check-out at 2pm CT
For more information about PPIA and other 2023 summer experiences, please visit: https://ppiaprogram.org/
This is  a program of the LBJ School's Office of Justice, Equity, Diversity & Inclusion. If you have any questions, please reach out to Estevan Daniel Delgado, LBJ School's Director for Justice, Equity, Diversity & Inclusion.