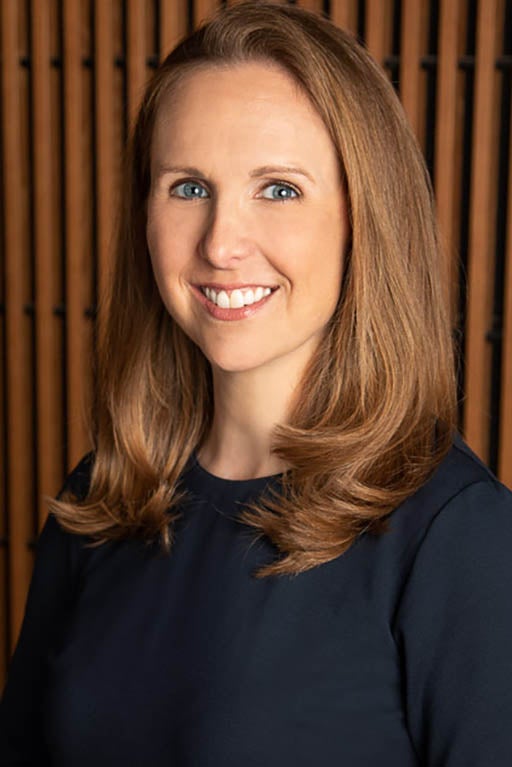 Adjunct Assistant Professor
Education:
MBA, Business Management, St. Edward's University
MPAff, The LBJ School of Public Affairs, The University of Texas at Austin
B.A., History and Public Service, University of Notre Dame
Teaching Areas:
Local Government
City Management
Kimberly Olivares has a nearly 20-year tenure in local government, currently serving as deputy chief financial officer for the city of Austin, Texas, where she oversees the treasury, strategic facility delivery, economic development financing, and real estate functions. Austin is home to nearly 1,000,000 people and has an operating budget of approximately $4.5 billion. Previously, she was the chief performance officer leading development of the city's first organization wide strategic plan in well over a decade, performance measurement program, and process improvement consulting. She has also worked for the city of Southlake, Texas, and the city of Tampa, Florida.
Olivares received her B.A. from the University of Notre Dame, Master of Public Affairs from the Lyndon B. Johnson School of Public Affairs at The University of Texas at Austin, and Master of Business Administration from St. Edward's University. She serves on the board of directors for both the Blodgett Fellows in Urban Management nonprofit and the Austin Convention Enterprises Corporation; was recognized as a distinguished alumna of the Lyndon B. Johnson School of Public Affairs by the American Society for Public Administration — Centex Chapter in 2014; and was a Terrell Blodgett Endowment Fellow for Graduate Study in Urban Management and Finance at the LBJ School (2003–04). Kimberly is very active with the Government Finance Officers Association, having served as member and chair of the Committee on Economic Development and Capital Planning and now on the Executive Nominating Committee.
Contact Information
Phone: