Published:
November 16, 2023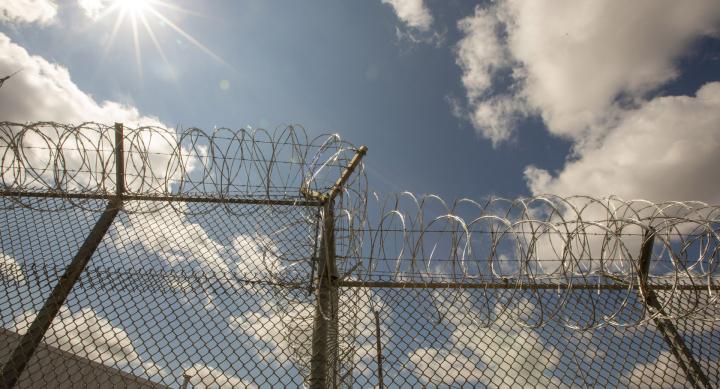 (Austin, Texas)– The Prison and Jail Innovation Lab at the Lyndon B. Johnson School of Public Affairs at The University of Texas is proud to introduce a groundbreaking national clearinghouse designed to significantly change the dialogue on prison oversight. This dynamic platform, called the National Resource Center for Correctional Oversight (NRCCO), serves as a comprehensive online resource, offering research insights, state-specific data, interactive maps, detailed profiles of oversight bodies, background information, legislative developments, and news updates, all aimed at cultivating a deeper understanding of crucial prison oversight issues. This resource is designed for policymakers, advocates, justice system practitioners, and the media.
"This project has been years in the making, and we could not be more excited about it," said Michele Deitch, Director of UT's Prison and Jail Innovation Lab, which operates the NRCCO. "There is so much interest in correctional oversight all over the United States, and the need for effective, external scrutiny of conditions in prisons and jails is critical, given that almost 2 million people are locked up in this country."
Correctional oversight is designed to ensure the collection, dissemination and use of unbiased accurate and first-hand information about the conditions of confinement and the treatment of incarcerated individuals. Oversight aims to improve the transparency of prisons and jails in the U.S. and increase accountability of agencies responsible for ensuring the safe and humane treatment of people in custody. 
The site was developed to be a one-stop shop to learn about oversight across the country and how to establish an effective oversight body in your state or locality. NRCCO offers resources on the fundamentals of oversight, a snapshot of every oversight body across the U.S., model legislation and best practices, and relevant updates on what's happening in the field. 
Researchers are continuing to develop the clearinghouse to also include resources on jail oversight bodies and court oversight.
"This is a living, breathing site, and we will be continually updating it to make sure it has information that is helpful for users," said Alycia Welch, Associate Director of the Prison and Jail Innovation Lab. "While this first phase of the website is primarily focused on oversight of state prisons, the next phase will be especially useful to those concerned about conditions in local jails."
The NRCCO is a signature project of the Prison and Jail Innovation Lab, a national policy resource center at the LBJ School at UT Austin. 
Visit the National Resource Center for Correctional Oversight: www.prisonoversight.org.