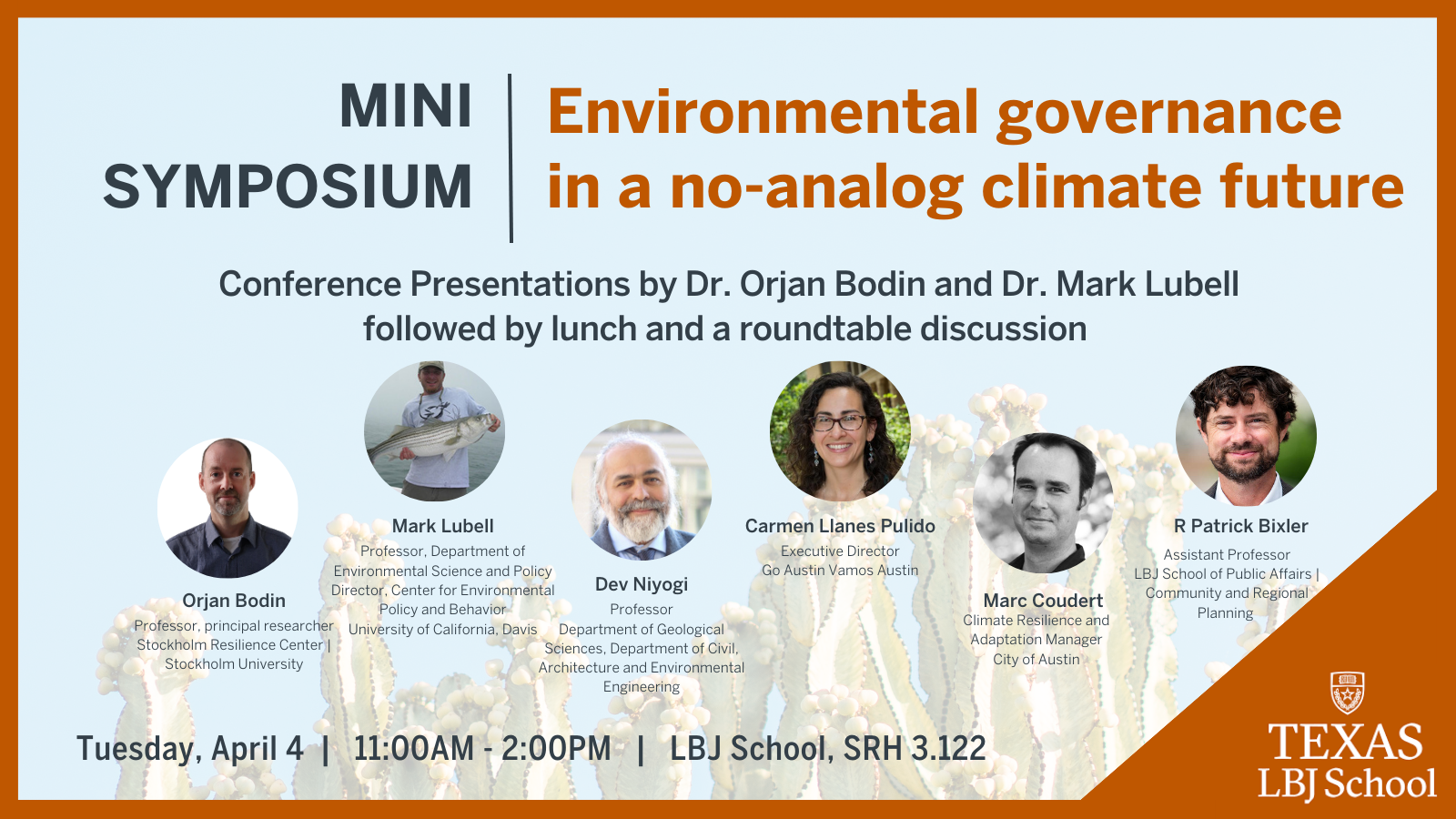 As extreme weather and other significant climate stressors continue to raise the stakes of decision making, environmental governance must become increasingly adept at building the socio-spatial networks necessary to effectively link knowledge to action. Doing so requires novel policies and strategies that systematically embed strategic foresight throughout the process of governance from policy analysis, stakeholder engagement, planning and implementation. Building and sustaining networks is likely critical to this endeavor and emerging theoretical and methodological approaches can lend support to these efforts. 

This mini symposium exploring the topic will begin with conference presentations by Dr. Orjan Bodin and Dr. Mark Lubell at 11:00am. Lunch will be served beginning at 11:45am and a larger roundtable discussion will begin at 12:50pm. 
---
Speakers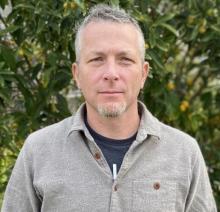 Dr. Mark N. Lubell, UC-Davis
Mark Lubell's research focuses on human behavior and the role of governance institutions in solving collective action problems and facilitating cooperation.  The collective action problems associated with environmental policy provide a laboratory for his research.  Mark's current projects include watershed management, environmental activism, agricultural best management practices, and institutional change in local governments.  He also dabbles in experimental economics and simulation techniques to further explore collective action theory.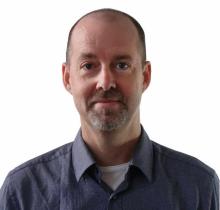 Dr. Örjan Bodin, Stockholm Resilience Center
In his work, Bodin uses and develops theoretical/conceptual models and simulations, as well as engaging in empirical studies and empirical data analyses. Bodin often describes and models social, ecological, and coupled social-ecological systems as complex and intricate webs of interactions between, and among, different ecological and/or social components.