Alumnae from the first cohort of the LBJ Women's Campaign School have hit the ground running and are already on the ballot or running campaigns for elections happening across the state of Texas on Saturday, May 1.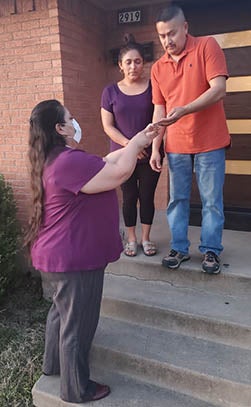 Monica Alonso
Running for: Dallas City Council District 6
Experience: Community leader and collaborator with decades of experience leveraging her family's political roots to contribute to her community. In 2011 she became the first Latina to represent district 6, and she was re-elected in 2013 and 2015.
"I was so excited when I got selected and I learned a lot from this school. I will tell you, I never stop learning and when I first took on the first step, it reminded me of what the Girl Scouts taught me...confidence, character and courage."
Briana Burnes
Running: No on Prop B campaign in Austin
Experience: Veteran field director and campaign professional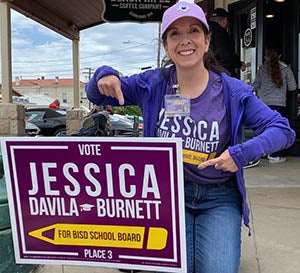 Jessica Davila-Burnett
Running for: Boerne ISD place 3
Experience: 20 years working in public relations and public affairs.
"LBJ Women's Campaign School is an intense yet inspiring program that propels women to hold political office or manage a political campaign. This non-partisan program offers women currently engaged or seeking future involvement in the political arena a bird's eye view of running a campaign or running for office.
"Simultaneously, the cohort is intimate and intentional, where women are giving a safe space without bias or judgment around their personal political views. Lecturers, speakers, and instructors reflect both major political parties, and each session covers specific campaign components. I went into this program with a passion for serving my community, and I left the program as a political candidate for Boerne ISD School Board, Place 3."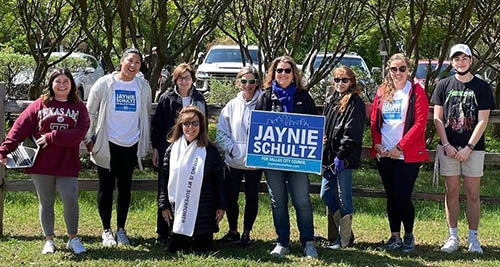 Jaynie Schultz
Running for: Dallas City Council District 11
Experience: Served on the Dallas City Plan Commission for six years, including as vice chair from 2019–20. She is a graduate of The University of Texas at Austin.
"The LBJ Women's Campaign School was a perfect investment before running in my first race. It gave me the confidence and skills I needed to go out and win!"