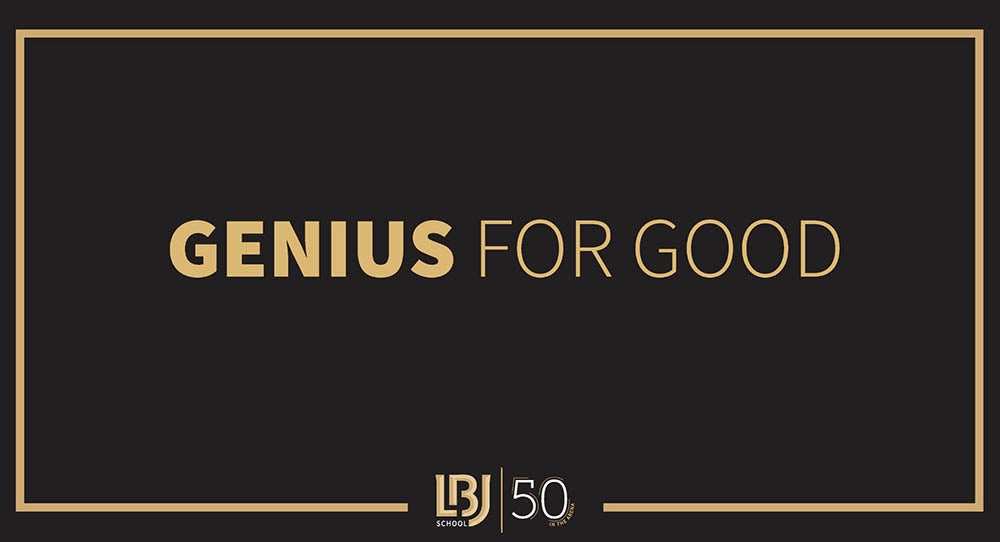 AUSTIN, TEXAS — The Lyndon B. Johnson (LBJ) School of Public Affairs at The University of Texas at Austin is proud to announce the initial slate of participants for Genius for Good on March 11, 2020 — the first signature LBJ Forum in a yearlong series of events celebrating the School's half-century "In the Arena." This LBJ Forum will challenge and inspire emerging generations of leaders about the exciting future they can help lead with innovation, think-big public policy and fundamental notions of "the public good."
---
LBJ School of Public Affairs marks 50th anniversary with special programs in 2020 (Dec. 16, 2019)
---
Genius for Good convenes:
Space pioneers to talk about advancing space exploration for the good of humanity;
Medical innovators to share ideas about transforming health;
And global warriors in the fight against inequality and poverty.
Confirmed participants to date include:
Tickets for Genius for Good will be made available in the coming weeks. Please check LBJ50.org for programming updates and ticket information.
For further information:
Susan Binford, 512-415-4820