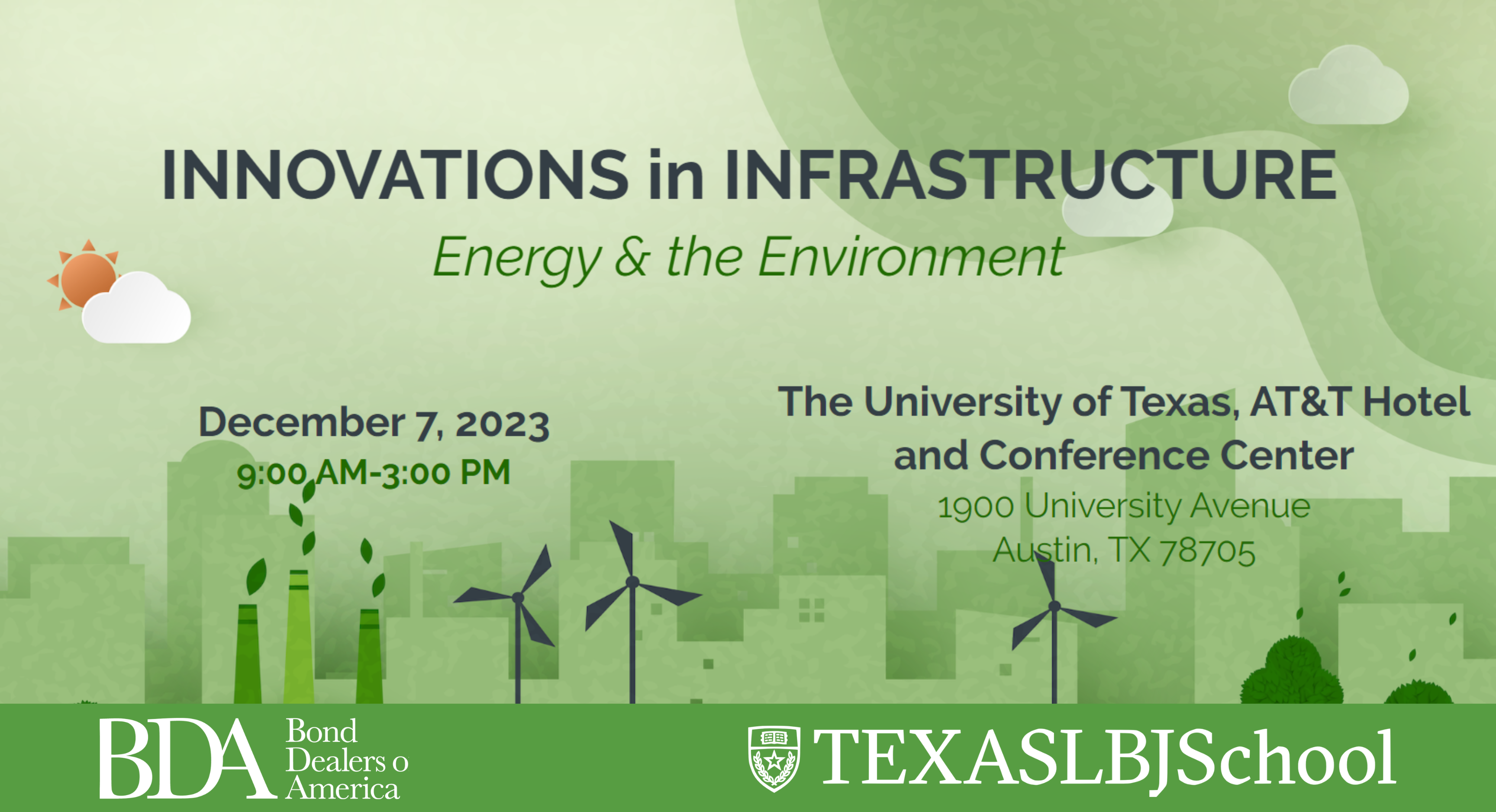 The LBJ School and the Bond Dealers of America will bring together experts in infrastructure with public finance practitioners to discuss the future of energy and water, and the role of government and investment to realize it. Topics will include clean energy and renewables, enhancing electricity transmission and modernizing the grid, and infrastructure for resilient water supply in the Southwestern United States.

Keynote remarks will be delivered by Senator Kay Bailey Hutchison. 

View the agenda and list of speakers.

From clean energy to electricity to water, if you are interested in our most pressing infrastructure challenges, secure your seat today.