Ann Gill Howard is a proud University of Texas at Austin graduate who has bled orange since she walked onto the UT campus in August 1981, and that continued through to her graduation with a B.A. in sociology ('85), J.D. ('88) and MPAff ('88). As an alum, she has been very active in campus activities and leadership roles and received numerous honors, including being named as a Dean's Distinguished Graduate (College of Liberal Arts), Dean's Distinguished Graduate for Service (Law School), named a part of the Friars Society, and as the Student Representative to the UT Women's Athletic Council.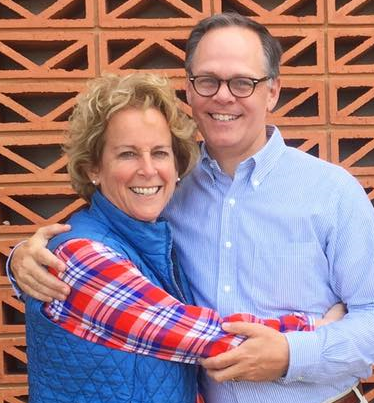 Ann has also been involved in the Texas Exes and served as a founding Steering Committee member for Longhorn Women Leaders, in addition to serving as part of the Barbara Jordan Statue Committee. She remains active with the Law School, Chi Omega Sorority and the LBJ School.
While at the LBJ School, Ann was fortunate to have Barbara Jordan as one of her professors and her policy report advisor. She was named a Barbara Jordan Fellow, which allowed her to work one summer for the U.S. Senate Judiciary Committee. After graduating, she returned to the Committee, where she worked for Chairman Joseph Biden on drugs and crime legislation related to juveniles, schools and families, including on the groundbreaking Violence Against Women Act.
John Howard, Ann's husband, made this gift to honor Ann, her love of UT, and her work in the community. Most importantly, the Howard family would like to create more opportunities for students to learn and serve.