Tell us about your focus of study. What inspired you to pursue it?
My focus of study is in internet governance with a particular emphasis in dis/misinformation and computational propaganda. I think there is a knowledge gap in tech policy between policymakers and the tech industry that can only be addressed by specializing in the intersection of the two. I was inspired to pursue this focus after realizing how far behind policy and regulation is from the rapid technological advances of the industry.
What drew you to the LBJ School?
The LBJ School is ranked in the top 10 of public affairs schools in the country and offers an excellent program with a global perspective. The top-tier faculty was also a big factor in my decision to come to the LBJ School.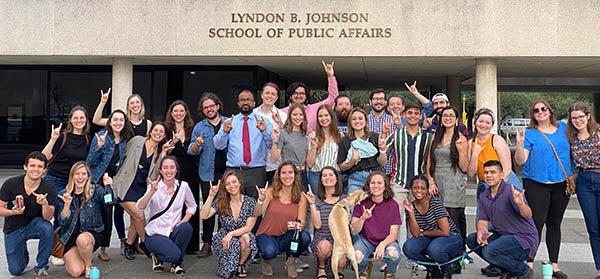 What is your favorite memory from your time here earning your degree?
This is not a particular memory but I will never forget how accessible and engaged the professors are. All of them are always available, not just for class-related matters, but also for career advice and research interests.
What class or experience left the biggest impression on you?
I really enjoyed all the lunch events, in particular those sponsored by the Strauss Center. Having experts and academics from my field as guest speakers almost every week really made me realize how lucky I was to be in a school with great partnerships and affiliated research centers.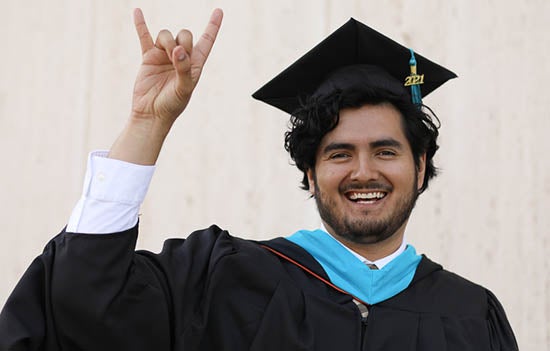 What is the most unexpected (non-pandemic) thing that happened to you during your time at LBJ?
During my second and last year at LBJ, I was elected finance director of GPAC, received the Dean's Fellowship Award, became a 2020 Brumley Next Generation Graduate Fellow and was one of the students nominated to be the 2021 class speaker. I never expected all these amazing things to happen to me during such a difficult year and I will always be grateful for it.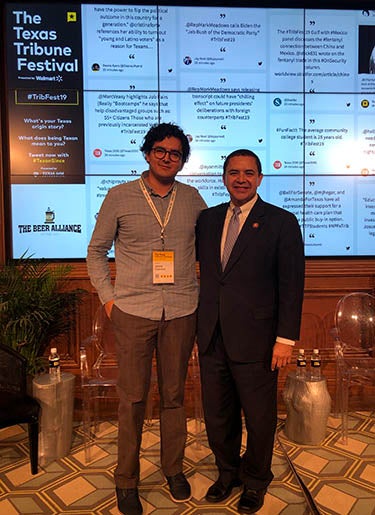 You experienced a massive shift to your school experience over the course of the last year. What did you discover about yourself during this time?
My experience during our shift to remote learning really made me value the relationships we create with other students, especially with students we don't share classes with. I now make sure to check in with my friends to see how they are doing and in general it made me a more caring person.
Tell us about your next steps.
I had an amazing experience doing research with the Center for Media Engagement and I plan to continue working with them right after graduation. In the meantime, I am actively looking for a position in a tech company as a policy specialist.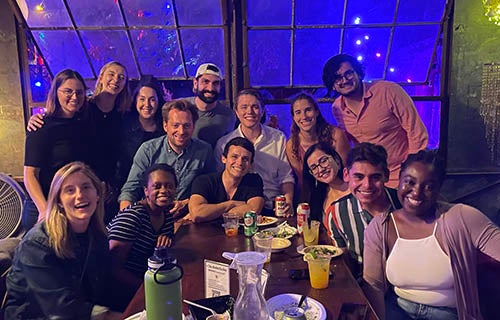 What is your advice to the incoming class?
Even though it appears that the next class will have an in-person experience, my advice is to always be prepared to adjust to any obstacle and be resilient after unforeseen challenges. Don't postpone any opportunities to engage and get to know your peers outside of class. The friendships and connections you make are perhaps just as valuable as the great education you get.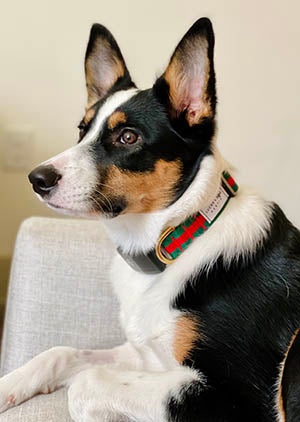 What else would you like us to know about you?
During my last year at LBJ, I adopted a beautiful puppy that I named Summer and she has been with me in all my classes since. She probably deserves some sort of diploma form the school or at least her picture in this post.
Welcome to the #LBJAlumni family, Jaime! https://t.co/pYrhDE138d

— LBJ School Alumni (@LBJSchoolAlumni) May 21, 2021
Felicidades - such a pleasure working with you these past 2 years!!! https://t.co/JQ14y0rMmT

— Victoria DeFrancesco (@DrVMDS) May 21, 2021
#LBJClassof2021: @JaimeACabrera focused his MGPS studies on internet governance, emphasizing disinformation and propaganda, and is pursuing a career in tech policy. He also has a very cute puppy (link below). Congratulations, Jaime — we're proud of you! https://t.co/hFUFkICSPb pic.twitter.com/c84Pq3YnAw

— The LBJ School (@TheLBJSchool) May 21, 2021