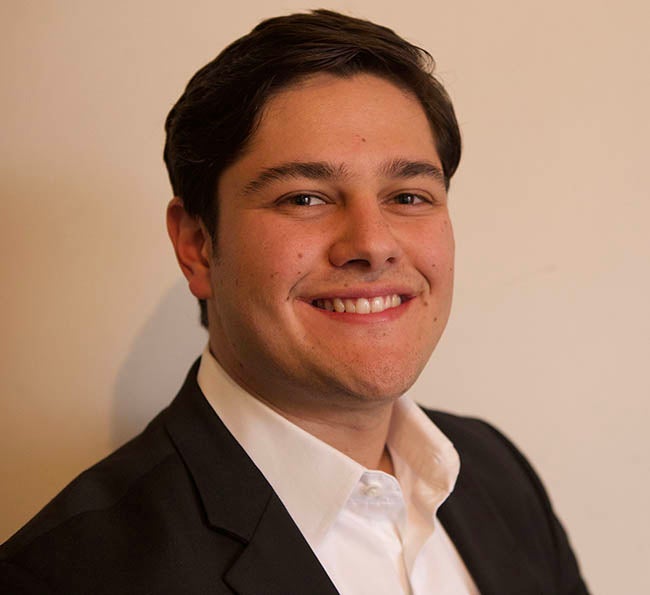 Nathan Oey Bumagny
What is your favorite memory from your time at the LBJ School?
Enjoying an O's coffee in the computer lab with my classmates. I always liked hearing what other people were working on and what their interests are.
What is the most unexpected thing that happened to you during your time at LBJ?
Taking a class with Admiral McRaven! Having the opportunity to take a class with him was such a unique opportunity that I definitely did not foresee.
Congratulations to Nathan Bumagny (Chancellor's Scholar, Graduate Portfolio in Security Studies student, & MGPS candidate @TheLBJSchool) for being selected as a 2019-20 @RumsfeldFoundtn Graduate Fellow! https://t.co/xnLrMtS1Ws

— Clements Center (@ClementsCenter) July 9, 2019
Tell us about your next steps.
I'll be heading to DC to work on foreign policy and plan on applying to become a foreign service officer with the State Department.
What is your advice to the incoming class?
Take classes outside LBJ. There are so many interesting classes at the law school, area studies departments, the information school, etc. These classes are great for exploring a policy area in depth or acquiring a technical skill.
What class or experience left the biggest impression on you?
Interning in DC last summer. Being there really confirmed that it's the right place for me after graduation. I love the energy of the city, how cosmopolitan it is, and the people. As a type A person who can never "turn it off," I can't think of a better place to start my career.
REVISION: ISP welcomes Meagan Bennett, Nathan Bumagny, and Laura Quaglia, the ISP Brumley Next Generation Fellows for the 2019-2020 school year. Read more on our fellows at: (link: https://t.co/gyWLNJV76L) @StraussCenter @ClementsCenter pic.twitter.com/Y8YZN0XRIR

— Intelligence Studies (@UTIntel) July 22, 2019
You experienced an unprecedented change to your school experience this year. What was the most unexpected thing you discovered about yourself during this time?
That I need social interaction outside of my household and that I like to separate my personal life from work or school. I really need a better home office!
What else would you like us to know about you?
As an immigrant, I feel really privileged to earn a master's degree from a school like LBJ. Thank you mom and dad for everything you've done for me!