Published:
August 17, 2023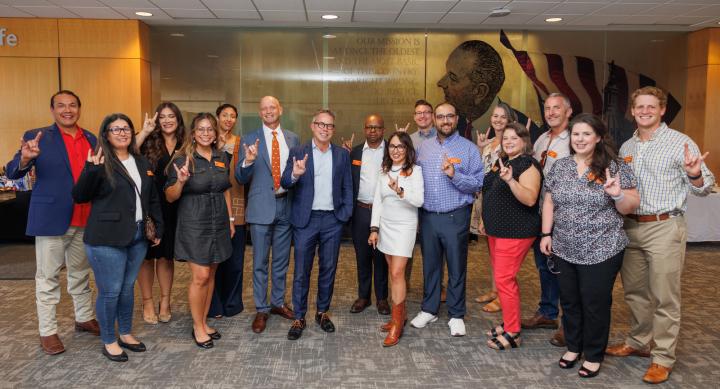 The intensive one-year Executive Master of Public Leadership program at the LBJ School of Public Affairs introduces its fall 2023 cohort with a week of residency in Austin starting on Aug. 23.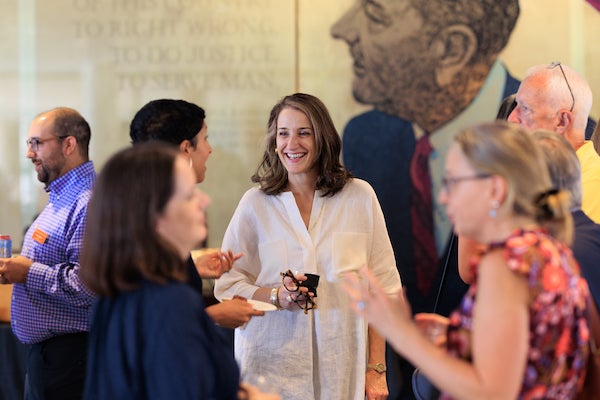 Demographics
Total Students: 24
Male: 50%
Female: 50%
Underrepresented: 46%
Hispanic: 28%
Black: 16%
American Indian: 1%
Veterans: 21%
Out-of-State: 8% 
Experience
Mean Work Experience: 17 years
Median Work Experience: 14.5 years
Work Experience Range: 7 to 33 years
Previous Master's Degree: 42%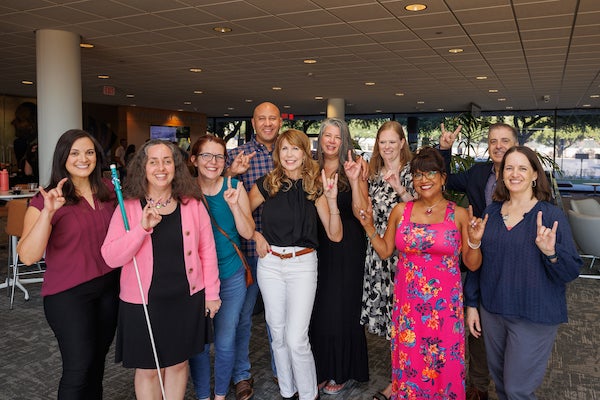 Sectors Represented
Government: 54%
- Local: 13%
- State: 33%
- Federal: 8%
Military: 17%
Private: 16%
Non-Profit: 13%
Entering students boast current or previous titles including Austin City Council member, assistant US attorney, military officer, fire chief, vice principal, city commissioner, non-profit CEO, hospital CFO, senior policy advisor, legislative chief of staff, helicopter pilot, legislative analyst, and university associate vice president.
The class works or has worked for employers such as the City of Austin, Texas Legislature, Michigan State Senate, Peace Corps, The Carter Center, Army Futures Command, US Department of State, US Department of Housing and Urban Development, Texas Department of Transportation, Texas Department of Motor Vehicles, Texas Health and Human Services Commission, US Hispanic Chamber of Commerce, City of Longview, Capital One, The University of Texas System, US Department of Justice, Texas Alcoholic Beverage Commission, US Congress Central Texas Veterans Healthcare System, Texas State University, Proscalar, US Army, and the US Embassy in Dakar, Senegal.
Learn more about three of our incredible EMPL students: their backgrounds, motivations, aspirations and perspectives.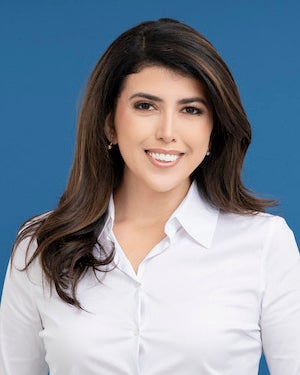 Vanessa Fuentes, Austin City Councilwoman, District 2
Vanessa Fuentes is a dedicated public servant and community leader who was elected to the Austin City Council in 2020. She is the second Latina to serve on the council and brings more than a decade of experience in the public, private and nonprofit sectors. Fuentes is known for her innovative and results-driven approach to leadership and she is committed to making a positive impact on her community.

Growing up as the daughter of a Mexican immigrant mother and a military veteran father, Fuentes learned the value of education and its power to level the playing field. As a first-generation college graduate from UT Austin, she's dedicated her career to advocating for issues such as access to healthy food, affordable healthcare and reducing health disparities.
"My goals for the EMPL program include the following: to gain a deeper understanding of how to be a better leader, hone skills on how to oversee public administrators and broaden my perspective on all facets of public leadership."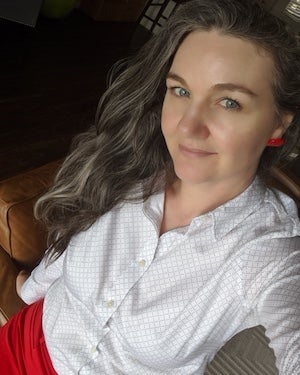 Leah Casey, Management Analyst at the Texas Department of Transportation
Leah Casey is continuing her educational goals and an active career in civil service. She's worked for city, county and state governments, as well as nonprofit organizations. Her drive is to improve systems through business process efficiency to reduce or eliminate bureaucratic barriers to achieving mission success.
"My goals with the EMPL program are to develop more policy analysis and leadership [and to] achieve a master's degree to satisfy the criteria to become an adjunct professor."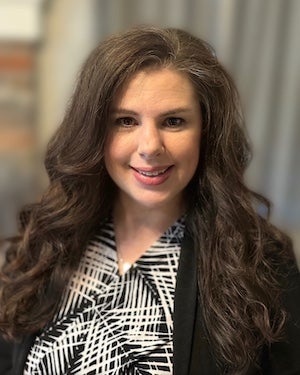 Rebecca Dix, Innovation Specialist/Management Analyst at the Health and Human Services Commission (Texas)
Rebecca Dix began her career in public service with the Texas Department of Family and Protective Services (DFPS) in 1999 after earning a bachelor's in political science from UT Arlington. She worked at DFPS for almost 24 years, specializing in child safety, risk assessment and prevention of child fatalities from abuse and neglect. In Oct. 2022, Dix joined the Office of Transformation and Innovation at the Texas Health and Human Services Commission (HHSC) as an innovation specialist, where she helps drive a culture of continuous improvement across the HHSC enterprise. Dix lives in the DFW area and will celebrate her 25th wedding anniversary with her husband Troy in December. She is an avid reader, proud aunt of two great kids, and mom to three very spoiled Yorkies.
"I'm passionate about public service and seek to expand and improve my strategic thinking, planning and leadership skills. I want to learn more from my cohort members regarding the different challenges and experiences they face in their various agencies and levels of government or in the public sector. I also hope to be a valuable source of experience and information to help the flow of classroom discussions regarding challenges in the public sector, drawing from my over two decades of work in state government."