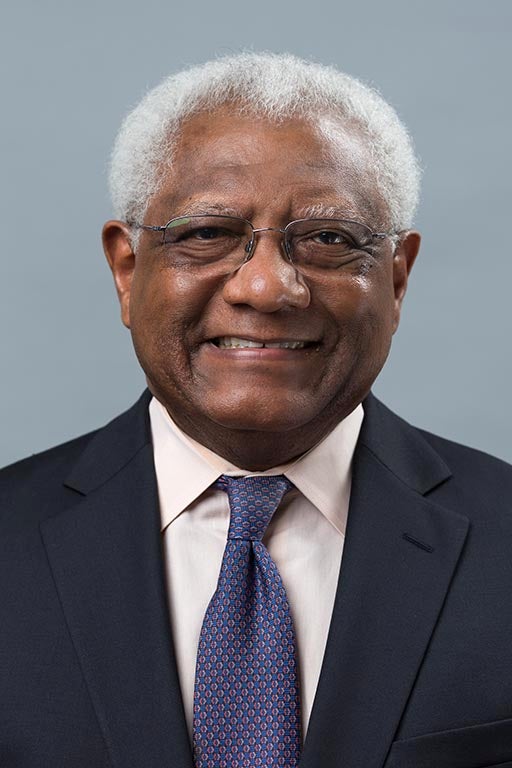 Professor of Public Affairs
Education:
Ph.D. in Political Science, Yale University
M.A., Indiana University
Fulbright Scholar, Centre for West African Studies, Birmingham, England
B.A., The University of Texas at Austin
Teaching Areas:
Policy Process and Institutions
Social Policy
Intelligence and National Security
Edwin Dorn teaches defense policy and courses about the relationship between race and immigration policy. He was dean of the LBJ School of Public Affairs from 1997 to 2005. Prior to that, Dr. Dorn spent 20 years in Washington, DC, where he worked on civil rights and education policy in the Carter administration and served as undersecretary of defense (Personnel & Readiness) in the Clinton administration. During the 1980s, he was affiliated with two Washington think tanks: the Joint Center for Political Studies and the Brookings Institution.
A native Texan, Dr. Dorn graduated from The University of Texas at Austin (Phi Beta Kappa). After serving as an officer in the U.S. Army, he completed his Ph.D. at Yale University. His major publications include Rules and Racial Equality (Yale University Press) and Who Defends America? which he edited (Joint Center for Political Studies Press). He was an adviser to the PBS documentary "Eyes on the Prize: America's Civil Rights Years." Dr. Dorn is chairman of the board of the Kettering Foundation and serves on the boards of the Institute for Defense Analyses and the Seton Family of Hospitals. He also participates in the Dartmouth Conferences, an ongoing series of "back channel" meetings between prominent citizens of the United States and Russia.
Contact Information
Phone: