Spotlights
LBJ School graduate shaping Republican Party conversation with platform amendment on same-sex marriage
LBJ School graduate Rachel Hoff, who made history as the first openly gay person to sit on the Republican Platform Committee, presented an amendment to the committee last week that would acknowledge the shifting sentiments towards same-sex marriage within the Republican Party. More . . .
---
Abortion demand increases in Latin American countries issuing Zika virus advisories, research shows
Requests for abortions increased significantly in Latin American countries that issued warnings to pregnant women about complications associated with Zika virus infection, according to new research from the LBJ School of Public Affairs at the University of Texas at Austin. More . . .
---
Research Professor from the LBJ School selected for the James Beard Foundation's Sixth Annual Leadership Awards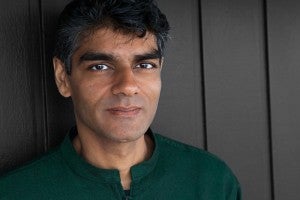 The James Beard Foundation today announced the recipients of the sixth annual James Beard Foundation Leadership Awards. Raj Patel, a research professor at the LBJ School of Public Affairs, is among this year's honorees. The award spotlights the important and complex realms of sustainability, food access and public health. More . . .
---
Student researchers report U.S. intelligence and security study findings
LBJ School students participated in a Policy Research Project (PRP) led by faculty members Stephen Slick and William Inboden that unearthed a broad range of attitudes regarding U.S. intelligence and resulted in various recommendations to improve intelligence oversight. More . . .
---
Student researchers report on food insecurity and hunger in Austin
LBJ School students released a report on food related issues in the Austin community in collaboration with the city's Office of Sustainability, under the leadership of Professors Raj Patel and Erin Lentz. More . . .