David C. Warner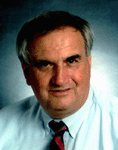 Professor of Public Affairs and Wilbur J. Cohen Professor in Health and Social Policy
Contact Info
512-471-6277
SRH 3.242
david.warner@austin.utexas.edu
Faculty Website
http://lbj.utexas.edu/faculty/warner
David Warner's major research and teaching interests are in health finance, health policy and economics. A graduate of Princeton University and a Syracuse University [M(I)PA and Phd. In economics], he formerly taught at Wayne State University and Yale University and was Deputy Director of the Office of Program Analysis at the New York City Health and Hospitals Corporation. In addition to his courses in Health Care Finance and State Health Policy he has directed a number of student Policy Research Projects on issues ranging from the Health of Mexican Americans in South Texas, Diabetes Policy in Texas [which led indirectly to the creation of the Texas Diabetes Council], Cross Border Health Insurance, the Portability of Medicare to Mexico, Options for Expanding Health Insurance Coverage in Texas and Mental Health Policy. In recent years he has developed several additional courses including Immigrant and Border Health, Issues in Nonprofits and Health, and a Plan 2 Class on "Warren Buffett and Bill Gates: How they Got Rich and How They Will Give Their Money Away."
Professor Warner has served as a consultant to a number of organizations in the health sector, and for six years served on the board of Brackenridge Hospital in Austin and was chairman of the Texas Diabetes Council from January 1985-December 1989. He has served as a consultant to the NIH, to NIOSH, and several foundations. He was on a committee on the U.S.-Mexico border convened by the Academy of Medicine and the Mexican Academies of Medicine, and has served on a number of state and local advisory boards. He has also been a consultant to UNCTAD, the OECD, and the WHO in recent years primarily in the area of trade in health services and in particular movement of people across borders to receive health services.
At the University of Texas and the LBJ School he has served as Acting Director of the Center for Health and Social Policy, on the board of the UT Coop, on the advisory board of the Hogg Foundation, as Chair of the Student Health Center Advisory Board, and on many committees and study groups.
Professor Warner's publications, in addition to more than 20 published Policy Research Projects, many of which have had lasting impact, includes an edited volume Toward New Human Rights and several monographs. These include a study of the Cost of Diabetes in Texas for the Texas Diabetes Council and a three volume study of the Cost of Cancer in Texas which was subsequently used in developing the rationale for the Cancer Prevention and Research Institute of Texas in 2007. In addition he has authored 65 articles and book chapters. He is currently working on issues related to the implementation of the Affordable Care Act and on issues relating to the interrelationship and integration of health services in the U.S. and Mexico as well as topics relating generally to trade in health services.
Education
Ph.D. in Economics, Syracuse University, 1969; M.P.A., Syracuse 1965, BA in English, Princeton University, 1963
Current Positions
Director, Center for Health and Social Policy, LBJ School of Public Affairs
Previous Positions
Professor, Wayne State University; Professor, Yale University; Deputy Director of the Office of Program Analysis, New York City Health and Hospitals Corporation; Chairman, Finance Committee, Brackenridge Municipal Hospital (1977-1982); Chairman, Texas Diabetes Council (1985-1989
Co-author with Lauren Jahnke: "U.S.-Mexico Mode 2 Imports and Exports of Health Services," (Report to the Organization For Economic Cooperation and Development, March 2010.); Author, "Trends and Drivers in Mode 2 Trade in Health Services," (Paper commissioned by the World Health Organization, February 2009.); Project Director, Medicare In Mexico: Innovating for Fairness and Cost Savings (LBJ School of Public Affairs, 2007.); Co-Director, Cross Border Health Insurance: Options for Texas (The University of Texas Press, 2004.); Project Director, Health Workforce Needs: Opportunities for U.S. Mexico Collaboration (Regional Center for Health Workforce Studies, UTHSCSA, 2004.); Co-author with Lauren Jahnke, "Toward Better Access to Health Insurance Coverage for U.S. Retirees in Mexico," (Salud Publica De Mexico, January - February 2001.); Co-author with Roy R. McCandless, Lauren Rivera Jahnke, Sarah Widoff and Michael Johnsrud, "The Economic Impact of Cancer on Texas, Part I: Direct and Indirect Costs, 1998," (Report to the Texas Comprehensive Cancer Control Coalition, February 2001.); Project Director, NAFTA and Trade In Medical Services (U.S.-Mexico Policy Series of the LBJ School, 1997.); Co-author with Roy McCandless, Lou DeNino, Jacqueline Pugh, John Cornell, and Ginny Marsh, "The Cost of Diabetes in Texas," (Diabetes Care, December 1996.); Author, "Health Issues at the U.S. - Mexico Border," ( Journal of the American Medical Association, Volume 265, No. 2, pp. 242-47, January 1991.); Co-author with Budd Shenkin, "Giving the Patient His Medical Record: A Proposal to Improve the System," (New England Journal of Medicine, Vol. 289, No. 13, September 27, 1973, pp. 688-692.)