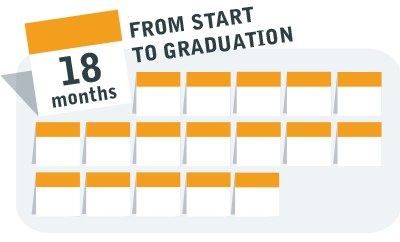 President Lyndon B. Johnson dominated Washington politics and policy for more than 20 years. From civil rights and voting rights to clean water legislation and immigration reform, and from the arts and education to Medicare and Medicaid, he left a lasting legacy of getting things done. The LBJ School of Public Affairs in Austin is bringing the LBJ way back to Washington DC by empowering a new "get it done" generation of professionals in the nation's capital.
The LBJ Washington Center, through its DC Concentration academic program, provides master's students the extraordinary opportunity of working and earning a graduate degree simultaneously.
The goal of our unique 18-month public affairs degree program is to transition our graduate students (LBJ DC Fellows) into the DC policy workforce a full semester earlier than traditional public policy programs and to better prepare them for the unique DC federal policy environment. Unlike their counterparts at other national public policy schools, the LBJ DC Fellows will graduate in December of their second year of studies, rather than the following May, with two degree options: a Master of Public Affairs (DC Concentration) or a Master of Global Policy Studies (DC Concentration.)
Why LBJ?
I came to the LBJ School so I could be part of change agents—folks that thought like me, that were just as passionate as I was, that could feed my passion, but also give me some direction as to how I could do the most good for the most people back in my community. Johnie
Jones –

Deputy Chief of Staff, Rural Development, USDA​, MPAff

2011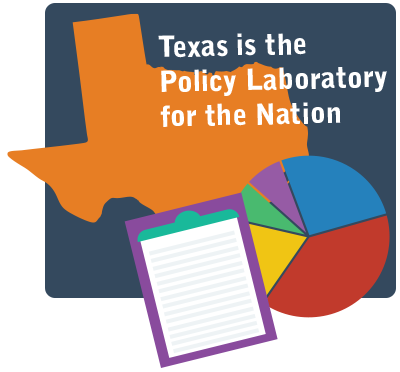 One-year in Austin
LBJ DC Fellows spend their first year in Austin as part of the LBJ School community receiving a rigorous analytical and theoretical foundation in public policy as well as an understanding of policy issues at the local, state and national levels. During their year in Austin, the Fellows will be members of a tight-knit learning community of almost 400 master's and doctoral students at the prestigious LBJ School of Public Affairs, a professional school that grooms our graduates for practical careers in public policy.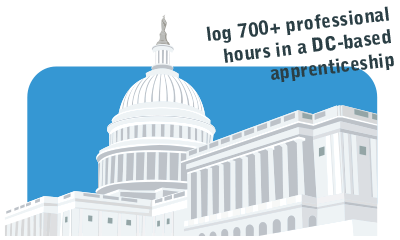 Six Months in Washington:
Following their year in Austin, LBJ DC Fellows continue their studies and add professional experience in Washington DC with a 6-month, 32 hours per week Policy Apprenticeship with a public, private, non-profit or non-governmental organization. Simultaneous with their Policy Apprenticeship, Fellows will take core DC academic courses focusing on the essentials of policymaking at the federal level. A Distinguished Speaker Series and other policy events provide the students with opportunities to meet with senior Federal policy makers in small-group settings and a formal mentorship program pairs the students with experienced LBJ School alumni and other professionals already working in public policy careers in Washington DC.
The LBJ Washington Center will prepare graduates to work in the complex DC policy environment, including how to: contribute from day one to organization-critical projects; translate research and ideas into effective policy; formulate and communicate policy positions in high-pressure, media-driven environments, and develop effective strategies and skills to engage with public policy professionals throughout Washington DC.
Sign Up to Receive More Information
Learn More about the DC Concentration for the MPAff or MGPS Programs
Connect with the LBJ School
Learn More about the LBJ Washington Center
Connect with the LBJ Washington Center