Submitted by victoria on Mon, 2018-01-08 17:16
Submitted by Anonymous (not verified) on Thu, 2014-03-27 00:00
Submitted by Anonymous (not verified) on Sat, 2013-04-20 00:00
Special to the Austin American Statesman.

Niyanta Spelman (MPAff '94) is executive director of Rainforest Partnership. Based in Austin, Rainforest Partnership started in December 2007 and currently works in Ecuador and Peru, working with rain forest communities in making a sustainable income that allows them to protect their forests.
Submitted by Anonymous (not verified) on Mon, 2013-04-01 00:00
Keeping the planet green through the Rainforest Partnership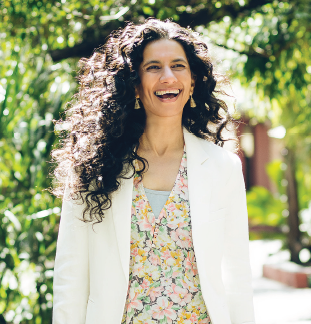 Submitted by Anonymous (not verified) on Thu, 2013-02-14 04:14
AUSTIN, Texas, Feb. 14, 2013 — A research project on solar power led by Varun Rai, assistant professor at the LBJ School of Public Affairs at The University of Texas at Austin, has been selected by the U.S. Department of Energy (DOE) for a grant award as part of the Energy Department's SunShot Initiative.
Submitted by Anonymous (not verified) on Wed, 2013-01-09 07:04
In preparation for the 83rd Texas Legislative Session, LBJ School students have compiled an in-depth preview of the major challenges facing state policymakers. The preview covers the following issues: budget, criminal justice, education, elections, healthcare, immigration, payday lending, the sunset advisory commission and water and energy.
Submitted by Anonymous (not verified) on Mon, 2012-07-23 05:16
The Climate Change and African Political Stability program has offered 82 students over three years the opportunity for field research in Africa, focusing on the role climate change may play in political stability in African countries. Three students share their experiences with the program.
Submitted by Anonymous (not verified) on Sun, 2012-04-22 00:00
Submitted by Anonymous (not verified) on Sun, 2012-04-01 00:00
Pages