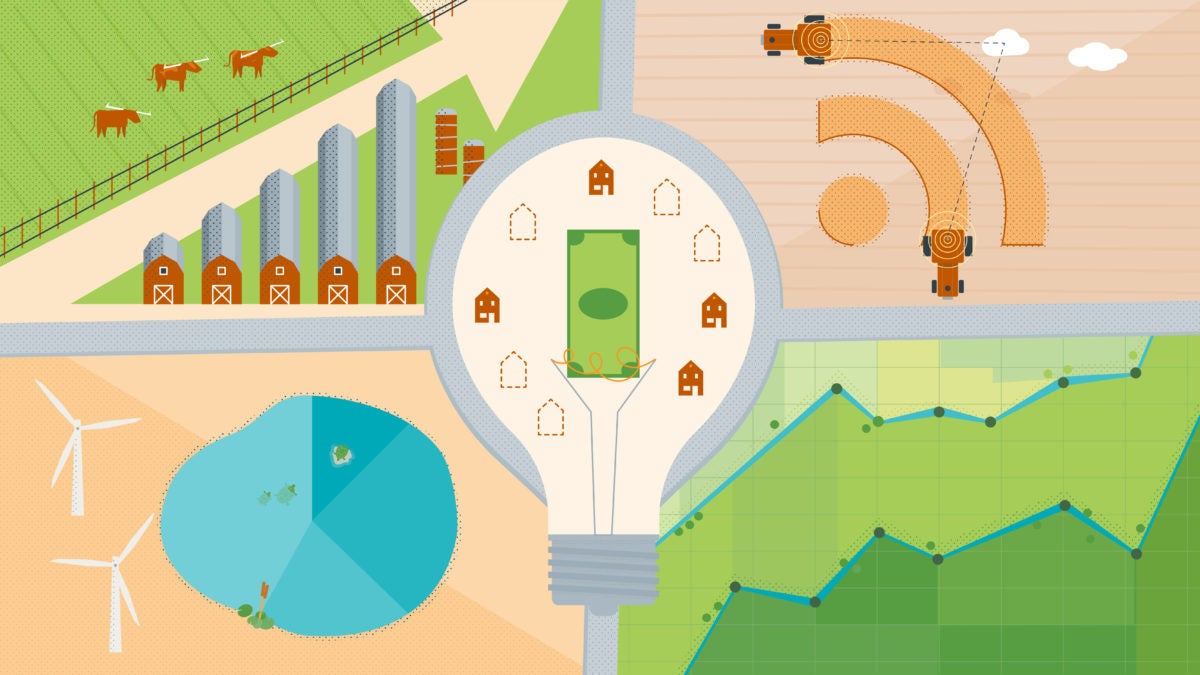 Four LBJ School faculty members are exploring entrepreneurship in Texas' rural areas and small cities around the world in a new initiative funded by the IC2 Institute at The University of Texas at Austin. Researchers in a variety of new IC2 projects will look at ways to promote economic development — including tracking regional entrepreneurship, promoting rural innovation networks and building economic resilience in areas where employment fluctuates with the cycles of the energy industry.
IC2 Institute provided funding for nine research projects, and LBJ faculty received four of the nine awards.
"Entrepreneurship is vital to all regions of Texas," said President Gregory L. Fenves. "By partnering with entrepreneurs in rural communities across this great state, UT Austin can learn from them and share ideas that create opportunities for all Texans to improve their lives."
Started in 1977 by George Kozmetsky as a "think-and-do tank" to promote economic development and good business practices, the IC2 Institute is well known for helping cities around the world develop as innovation hubs. Historically, the institute has researched how science and technology are brought to market, sharing these findings across the U.S. and with people in more than 40 countries. In the process, IC2 played a significant role in the transformation of Austin into a thriving tech hub.
"Throughout his career, George Kozmetsky was concerned about wealth inequalities around the world. We felt it was important for the institute to bring its resources to tackle this problem," said IC2 Executive Director Art Markman. "I view this new research on rural entrepreneurship as a return to the institute's roots. After all, Texas has a large number of rural communities, and we have a duty to collaborate with these communities to support economic development."
Other research projects on rural and small-city entrepreneurship:
Sheldon Landsberger of the Department of Mechanical Engineering will work with communities and energy companies in West Texas to develop a new Rural Innovation Incubator model that prepares energy workers to transition to new jobs during economic downturns as a way for these companies to retain talent.
Rural communities must also establish an infrastructure in order to allow new ventures to succeed. One popular structure is the coworking space, which can provide a hub for entrepreneurs to gather to do their work and to share expertise.
In all of these projects, the IC2 Institute is encouraging investigators to think about ways their findings can translate into policy recommendations and programs for rural economic development.